In Freeing Asia readers met Shaun, Asia's big brother. Shaun is a ladies man and the ladies are happy getting served a slice of whatever he has to offer. Hot sex-no strings. When Shaun meets Natalie he has no clue that she is practically a female version of him.
Confidant, sexy and adventurous.
Recently making the three day move from California to Virginia needing a change, Natalie finds that she gets restless in one place after a few years. She is a true product of the lifestyle her mother created in her youth by moving from place to place often. Now living with her cousin Nick it places her on the same coast as her little sister now residing in New York.
Running in to Mr. Green eyes (Shaun) on her first day after settling in almost seems like fate. Well, at least for me it was, my brain runs on the same channel SRM-sappy romance mode. The fact is there was no way these two could have avoided each other they run in the same circle of friends so eventually their paths would cross.
How she evades Shaun's advances when they first meet is beyond me because the guy exudes a raw sexuality that makes you want to jump his bones. His presence seems to make her nervous which is not the norm for her.
'I never got nervous around guys. If anything, it was the other way around, and that was how I liked it. I had the pussy, which meant I called the shots. Sure, men liked to think they were in charge, and sometimes, I'd let them. It was easier that way. I'd play the role, smile and flutter my eyelashes, but I also had no problem telling men what I wanted and taking it. Men's egos were a lot like their dicks , always needing to be stroked. As long as they kept me satisfied, I didn't mind doing it.'
Natalie is not looking for a commitment so of course getting to know Shaun and finding out that they share like minds on this subject is like hitting the jackpot. He's hot as hell, has a great personality and is down for whatever.
JACKPOT!
When these two hook up…
'Turning her around, I pressed her back against the wall and took her bikini off. Then, I got down on my knees. The water was hitting my back, and it was still cold, but I didn't give a shit. I had to taste her again. I lifted Natalie's leg up over my shoulder, and she gasped when she felt my breath against her. My tongue came out and slowly grazed over her wet, swollen pussy. Damn, she tastes so good. I let my tongue stop on her clit, and I slowly flicked it a few times.'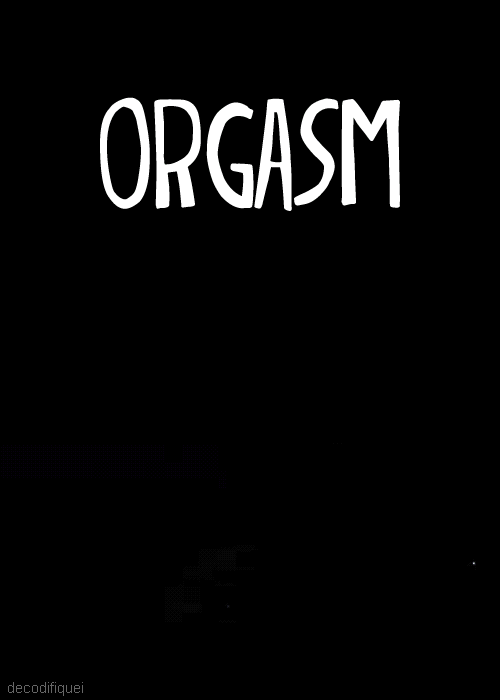 'I was an addict, and her body was quickly becoming my drug of choice.'
-Shaun
The lines start to blur between friends. Could this be more then just a sexual relationship? As Shaun begins to realize the strong feelings he holds for Natalie a wave comes and takes him under.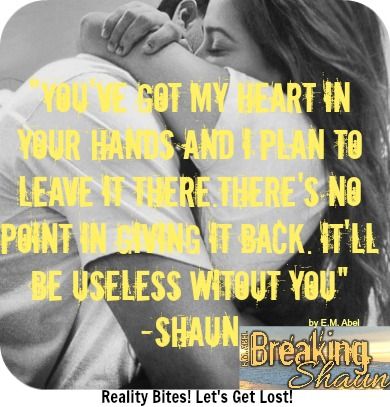 …my life felt suspended in midair, and as much as I wanted to fly, I always found myself preparing for the fall.
-Natalie
My Thoughts
E.M. Abel has a writing style that I enjoy to read. She provides a realistic storyline with imperfect characters; with just the right dose of sex and a heavy tug at my heart leaving me a bit emotional. Breaking Shaun was a solid 4 STAR read for me.
I need Jay's book like..NOW! I am eager for him I loved him in Freeing Asia and getting a piece of him in Breaking Shaun was not enough I NEED MORE!
My Ratings
Characters-
Lovable, Hot as HELL
Writing Style-
Approving…my desired cup of tea
Plot/Storyline-
A guy and girl becomes friends with benefits only to discover they each want more. Shocking news places their future together in jeopardy.
Steam Factor-
HIGH/VERY STEAMY On a scale of 1-10 I say 8.5
Entertainment Level-
From Lo-Med-Hi I say High it kept my rapt attention and had some great laugh out loud moments
Overall-
I loved it! Read it!

Now go forth and read. Then come tell us about it!
*Copy Kindly provided by author for an honest review*