Title: The Viper (Untamed Hearts, #1)
Author: Kele Moon
Genre: Erotic / Contemporary Romance
Release Date: August 19, 2014
Publisher: Loose Id
Tour Organized by: As the Pages Turn
Marcos Rivera is a fighter. A gang member. Someone who has seen the dark side of humankind and survived. He has lost family and gained enemies. He has stolen cars and destroyed hearts, stripping one for money and the other for pleasure. His past is haunted and his future is bleak.

Until her.

Katie Foster is a high school history teacher. Smart, strong, and sexy. She is a woman Marcos shouldn't want. Shouldn't touch. Shouldn't love. He met her in Garnet, a backwards, hick town that's the last place in the world he wants to be, but he finds himself going back for a taste of the forbidden.

Katie represents all that is good in the world, and Marcos knows he's nothing but trouble for her perfect life. He fights and he screws. He commits crimes and he breaks the rules. He will never change and he will never escape his gang lifestyle.

Or can he?

What happens when two different people from two very different walks of life risk it all by giving into the passion that threatens to consume both of them? Can a woman who only knows how to play it safe give her heart to a man who lives hard and loves harder?

Will she survive The Viper?
4 HEARTS out of 5
4 HEARTS The Hard Way! This book was NOTHING I expected it to be and I still LOVED IT!!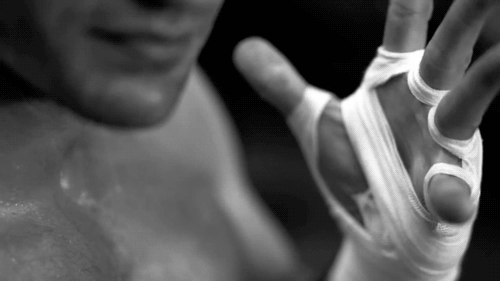 It's a Hard Knock Life …
Marcos Rivera lives life in the fast lane making cash the fast way. He tried to go pro in fighting like his cousin Chuito did, unfortunately his criminal record stopped that from happening. He quickly found himself wanting to do what came easy. Stealing. The need to make ends meet consumes his mind..as an active gang member in the heart of Miami. All the while knowing his future will abruptly end in one of two places… In a coffin buried six feet under or in prison becoming a caged man for life.
Thug life cares not who you are and has a recurring pattern of taking people out of the game no matter the race, age or creed.
He's tried to do things the right way. He got a job and worked for hourly wages earned legally. Only it's not easy to do when the cops are breathing down your employers back looking for crimes not taking place in their work establishment. Due to the cops zeroing in on him Marcos finds himself let go from the blue collar jobs once the employer's has had enough of being harassed by the Miami PD.
So life
the hard way
it is, because in his mind it was
the only way
.
"You know all those things going around in your mind. The stuff you know gangs do, but you're telling yourself I'm different. That I've never done them."
Katie shook her head in disbelief.
"I don't care if you've stolen a few cars"
"We're not talking about cars."
Katie Foster is the EXACT opposite of Marcos. She's a straight laced history teacher living in Garnet, a small town where everyone knows each other. Garnet is the polar opposite from the fast streets of Miami; kind of like the two main characters themselves…Katie and Marc. Hmmm…is there a hint of symbolism in there Ms.Moon? *Grins*
While visiting his cousin Chuito, in Garnet, Marc and Katie cross paths in a way neither saw coming. That meeting sticks to both of them. You see, all it took was a chance meeting where two people connect for an impression to take root.
Gone is the
'sweet go by the book and obey what you say Katie.'
Now she's the
'don't tell me what to do or where to go because I run my own life Katie.'
She's bolder and she likes it. All thanks to that one night where
two
totally different worlds collide.

I beez in the trap
Katie attempts to reach out to Marc after that night. What should be easy instead becomes difficult. She finds herself being hit with opposition. And Marc…well he finds himself in the trap.
(NOTE: The trap is street vernacular for someone who hustles to get fast cash)
The Characters
My heart ached for Marco. He just cannot seem to catch a break. Trying to steer clear of gang life becomes nearly impossible as much as he may try. His past finds a way to bite him in the a**. He quickly gets sucked back in. What I loved was his feelings toward Katie. He really likes her and he openly admires her strength and beauty. He's also honest with himself knowing that with his lifestyle a future with her is inconceivable.
Katie in turn is pretty much down for whatever as long as it includes Marcos being part of her life. She wants ALL of him…The good, the bad and the ugly.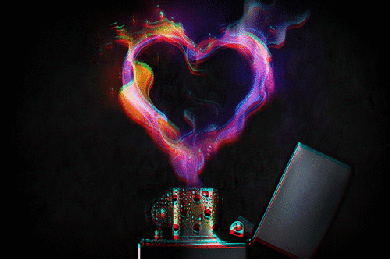 My Thoughts
I loved it!! Kele Moon pulled me in and held me from beginning to end. I was actually expecting something different but found myself very happy with what I got. Two true to life characters facing everyday adversities pertaining to their lifestyle and what each has lived through. That's all I can say without spoiling anything.
The Chemistry
is explosive between Marcos and Katie. Kele Moon writes some pretty steamy scenes with these two.
The writing
overall flows well and will definitely have you wanting to know the secondary characters just a bit more.
My Ratings
Characters- Sweet, Sexy and Intriguing. I want MORE Chuito
Writing Style- Strong and Genuine like it's characters
Plot/Storyline- Good girl changes after meeting a bad boy with a troubled heart who comes off as if the whole world against him. The good girl grows a back bone and then decides she wants her bad boy.
Steam Factor- High/Steamy On a scale of 1-10 I say 7.5
Entertainment Level- From Lo-Med-Hi I say Medium
Overall- I loved it! My recommendation is READ THE BOOK!

Now go forth and read. Then come tell us about it!
A freckle faced, redhead born and raised in Hawaii, Kele Moon has always been a bit of
a sore thumb and has come to enjoy the novelty of it. She thrives off pushing the
envelope and finding ways to make the impossible work in her story telling. With a mad
passion for romance, she adores the art of falling in love. The only rules she believes in is
that, in love there are no rules and true love knows no bounds.
So obsessed is she with the beauty of romance and the novelty of creating it she's lost in
her own wonder world most of the time. Thankfully she married her own dark,
handsome, brooding hero who had infinite patience for her airy ways and attempts to
keep her grounded. When she leaves her keys in the refrigerator or her cell phone in the
oven he's usually there to save her from herself. The two of them now reside in Florida
with their three beautiful children who make their lives both fun and challenging in equal
parts–They wouldn't have it any other way.
Facebook:
https://www.facebook.com/pages/Kele-Moon/444723672305590
GoodReads:
https://www.goodreads.com/author/show/4340854.Kele_Moon
Twitter:
https://twitter.com/Kele_Moon
Website:
http://www.kelemoon.com/