Spoiler Free Review -mature content reader discretion advised.
4 HEARTS out of 5
Genre: Contemporary Romance
Greg Cage = Ladyboner
No, but really the guy is hot, a total alpha and a total panty melter and one I am sure the ladies will love.
In Axel readers met and fell in love with Greg Cage; he was like a brother and protector to Izzy and his sweet caring attitude just melted my heart. Well in Cage that Greg is nowhere to be found. Okay I'm exaggerating, in Cage we more so get a close up on every side of Greg the care taker, the protector, the alpha male, the sexy beast he becomes between the sheets **wink, wink** And lord have mercy his piercings..below the waist **wiggles eyebrows**
New rule, any man I sleep with must have the trifecta of vaginal bliss. When the steel of his base piercing hits my clit, I can see angels singing in the heavens.
-Meli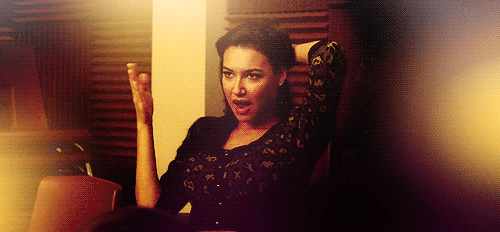 Who is Greg Cage?
Greg Cage suffered a loss that left him struggling with demons for years that still try to haunt him. He is an ex-marine now running a security company with his fellow marine buddies. The one thing I loved about Greg is the fact that he is a taker.. If he sees it and wants it he will go after it full force.
When Greg does Izzy a favor he finds himself face to face with Melissa Larson a sexy nurse who immediately catches his attention with her beauty.
'My jaw hits the floor and my dick hits the roof when I see Nurse Fuck Me on the dance floor. Fuck me, the way she is moving… Like a homing device, my dick follows her movements, and before I know it, I am being lead right to her.'
Who is Melanie Larson?
Melanie is strong, confident, sexy and does not put up with any bull crap from any one.
Meli is taking each day one at a time because she is not on a solo mission but one that includes taking care of her family as well. And her help is not only needed but greatly appreciated. Meeting Greg undoes her but she is quick to pull in the reins. The desire she feels towards him causes her to become more alert and careful with her heart; she knows a man like him could easily shatter her in to a million pieces.
"Let me in," I stress again.
"I—I don't know how." It's like watching a caged animal try to escape. I can tell she wants to, she wants to let me in so bad, but she really doesn't know how.
"You don't have to be strong all the time. Let me take it, Beauty. Let me be your rock. Let ME fight. For Christ sake, let me be who you need."
Not only do lives collide but history as well. Greg and Melanie share something in common. And that common thread comes and hits hard as Sh#t.
When Greg feels like he has run out of options with the lives of those he love on the line..he reaches in to his back pocket and calls on his deadliest asset.
Thoughts
I enjoyed Cage just as much as I did Axel! I love the introduction of Braxxon Breaker and I am curious to know more about him and his MC club but more importantly him.
The writing
was strong and appeals to those who love a strong alpha and strong female. I think Meli's strength and no non sense attitude was a breath of fresh air. No one likes a weak wounded heroine. Well I don't… Plot wise I felt some of it was a tad predictable but overall I LOVED IT!!!!
PLUS
-The romance was very spicy.
- and readers get great character interactions with all the Corps security men.
My Ratings
Characters- Lovable
Writing Style- Good
Plot/Storyline- Lives collide as two lovers pull strength from each other
Steam Factor- Very Steamy
Overall- LOVED IT!!

Now go forth and read. Then come tell us about it!