SPOILER FREE REVIEW -mature content reader discretion is advised.
4 HEARTS out of 5
Genre: Urban Fiction -Interracial Romance

Murder. Money. Drugs. Lust. Betrayal. Love. Hate. Loyalties are tested. Friendships end. Hearts will break while others mend.
"I'm a natural born killer. I was created by a killer, I became a killer, and I'm going to die a killer! If anybody in this fuckin' world threatens mine, I will handle it. Death is death, I don't give a fuck about your age, or how you get there. I dare anybody to test me. I have no problem ending a life if it saves mine."
~Jay
Not sure why… but Jay raising up talking about how he will end anyone who dares to threaten him had my panties in a twist. And lust on the brain. I'm not saying its right but whatever, it is what it is. Plus this is only fiction, but damn if I didn't want to scream
"…If I were you, I wouldn't take my kindness for weakness."
~Jay to Carmen
After Paying his debt to society with 17 years of lock down Jay Santiago has been putting in work. The Santiago Cartel is thriving just as hard as his legal businesses. A new venture has him seeking to get out of his illegal dealings. Jay wants to be fully legit and he wants to do it with Carmen by his side. To bad she's married to another man. This fact seems to bother Jay none. He still pursues her much to the dismay of her husband. Detective Michael Kane.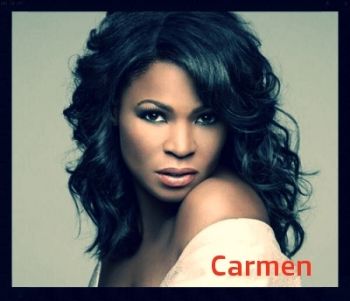 'She and Kane had been fine until Jay's lawsuit, which sent them spiraling back into a place that neither one of them wanted to be. Carmen wanted to come up with an answer to fix everything, but she couldn't. Softly crying, she did the only thing she knew how; she prayed to God for guidance and strength.'
~Inner monologue of Carmen
Carmen is a wealthy fashion designer caught between two men who both want her heart. Her first love, Jay and her husband,Kane. Jay is the father of her eldest son, King and her baby girl, Nyla. The paternity of her son Rakim is now in question. It's just another reason for Kane and Jay to be at each others throats, a conflict she can no longer stomach. She knows her heart can only belong to one man. And hearts will break when all is said and done.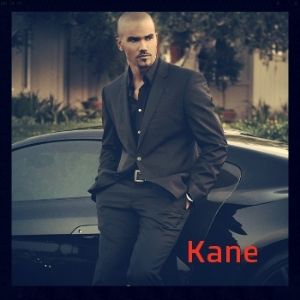 "You don't represent any kind of struggle. Everything you have has been handed to you. You make your money by stripping people of their pride and dignity. They lose everything while you gain the world. Like they say, no one man should have all that power. When you get to the top, you have no choice, but to come back down. Sometimes you need someone to pull you. It might as well have been me."
~Kane to Jay
Kane is on a mission to take down Jay Santiago. He did it before and is more than confident he can do it again. In his mind it's clear that Jay belongs behind bars. He also sees his imprisonment as way to secure his wife at his side. Kane is not stupid he knows his marriage is in jeopardy. He will get this done. He will keep his wife
this
time around.
"You're his father, not his boss."
~Carmen to Jay
King is free from his incarceration, and freedom has come with responsibility. The Cartel. King did not have the chance to really get to know his dad because for the first 17 years of his young life his dad was in prison. The only father figure he ever had was Kane. His father wants him to take over the cartel. At 20 years old, King has no doubt this will happen but he also seeks his father's love. A love he is not feeling and it starts to eat away at his soul.
Kristian just wants her mother(Carmen) and Father(Kane) to be happy. TOGETHER. But after witnessing something she knows were not meant for eyes she becomes disheartened. She knows her parents are in a rough patch. Eventually she is off to college and is no longer in control of the bitterness towards her mother. She blames her for the marital problems that not only plague her parents but the entire family.
When a down south hustler comes to New York and expresses more than just an avid interest in the Santiago Cartel. On top of that, Jay has cops hot on his trail seeking his down fall, and a weakness.
Lives are at risk.
Friends become enemies and enemies become allies.
Vengeance is being sought.
And the death toll keeps rising.
My Thoughts
Surprisingly… I LOVED THIS BOOK! It is a far stretch my usual reads. I am a romance junkie at heart. And yes this book offers romance but is layered with characters and multiple plot lines. Each twist grabbed me by the collar and refused to let me go. I had to know the outcome. But it looks like I will be waiting for some of the outcomes because the book ends with a
F#CKING CLIFFHANGER.
This is the third book in the Diamond collection series. I have not read books one and two. These are well seasoned established characters. All are at places in their lives due to a past I was not acquainted with. None of it mattered though. Once I started reading I had no idea I would become so engrossed with the characters but I did. The different stories held my attention and I will now be playing catch up by reading books 1 and 2, which is a must in order to understand some of the character dynamics.
SIDENOTE:For those wondering sex was not a heavy component in this book. I think the first sex scene was at close to 70% in to the book and it was not overly descriptive yet held a nice touch of spice to it. Those who know me know that I am in to raw primal sex and while this did not deliver it I was cool with it the plot had me by the collar as I mentioned above! *Grins*
Characters
King-
The character that snuck up on me is King,
I AM IN LOVE!
I want more. I need more. My heart ached for the young man seeking his fathers love.
Jay-
I love Jay! He does not play GAMES. With no one. And he will not hesitate to eliminate a threat. However his ass needs to wake up and smell the coffee. He needs to show his son some love. I like his relationship with Carmen. She is the mother of his kids and he seeks reconciliation. You can't blame a man for trying now can we?!? *smirks*
Carmen-
I have a love hate thing going on with her. I felt the neglect he son Malachi was experiencing and as a young man he really needs guidance the strain on his parents' marriage had him mostly on the back burner and I found that unfair.
Kristian-
Hmmm. I don't like when characters keep important info to themselves… But, I'll just blame this mistake on her age and call it a day. Other then this flaw I like Kristian and I am interested in what her Nicholas and what can be.
My Ratings
Characters- Lovable
Writing Style- Good
Plot/Storyline- Suspenseful with multiple plots
Steam Factor- Low -Steam was on a nice simmer
Overall- I LOVED IT!!!
Now go forth and read. Then come tell us about it!
*Copy kindly provided by the publisher for an honest review*
Jay focused the conversation on the real reason that he had come to Dallas. He had recently linked up with one of his old comrades who had helped him put millions into a new investment, one that he wanted Lotus to help him with. His plan was to use their connection to his advantage.
"I figured that since I'm Hector's son that you would help me."
Lotus was taken aback. "Help you? Help you with what?"
Jay knew that what he said next was going to send Lotus into a fury. "I need a warehouse," he told him, quickly.
"Oh no," Lotus said, taking off his seatbelt. "Stop the car, Arnold. Pull over."
Jay unbuckled his seatbelt as well. He grabbed Lotus' shoulder, in an attempt to calm him down. "Lotus, come on, listen to me. I know you helped me with this before, but I need another one. I mean, you sold me the building for Blue Magic. I'm making honest of the restaurant, aren't I? I promise you, I will—" Jay was interrupted as Lotus screamed in his ear.
"Are you out of your mind? What are you getting into now?"
"I can't go to anybody with this project. I don't need a lot of ears or eyes on this. I trust you, Lotus. I know that you won't publicize this sale like you do the others. I know you will take the warehouse out of your company's listings way before the sale is even complete."
Lotus shook his head, nervously. He knew that if Jay was asking for a warehouse then there was probably some illegal operation about to go down inside of it. The last time he had sold him one, he ended up using the space to house illegal drugs and weapons. Now, he wanted one again. Certain that Jay was still running a drug cartel, Lotus didn't want anything to do with it. His days of working alongside a criminal enterprise were long gone.
Born and raised in Greenville, South Carolina, Vogue's journey through the world of creative writing first began in middle school with poetry and songwriting. While the mix of rhythm and words was the initial passage to self-expression, it was the discovery of prose that opened the door to a world of endless possibilities. An avid reader of Urban Fiction, Vogue felt the need to create literary works that had an equal balance of street lit, drama, romance, and faith-based undertones.
A graduate of Winthrop University (Rock Hill, S.C.), possessing a bachelor's degree in social work, Vogue, first birthed the idea of The Diamond Collection in the halls of her alma mater. In 2003, she put pen to paper and thus was created, Diamonds In The Rough, part one of The Diamond Collection series.
By 2010, Vogue had written drafts of the entire ten book series and in June of 2010, Diamonds In The Rough, was published for her to share with the rest of the world. Soon followed by Diamonds Are Forever in October of 2010 and The Ace of Diamonds in February of 2013, Vogue joined the league of other writers, determined to make her mark in the literary world.
Still writing, Vogue plans to release the fourth book in the series, Black Diamonds, in late 2013 or early 2014 as well as pen her first Young Adult novel.
Author Email:
blaq_pearls@yahoo.com
Crown Jewelz Publishing email:
crownjewelzpub@gmail.com
Twitter (Author):
@SimplyVogue_B
Twitter (Publisher):
@crownjewelzpub
Instagram (Author):
MarilynMonRHO_1922
Amazon Kindle:
http://www.amazon.com/The-Ace-of-Diamonds-ebook/dp/B00B7LRQSU/ref=sr_1_1?ie=UTF8&qid=1360197465&sr=8-1&keywords=the+ace+of+diamonds+by+vogue
Amazon Paperback:
Barnes and Noble Nook and Paperback:
Vogue will be awarding $50 Gift Card to Kay Jewelers to a randomly drawn commenter during the tour.