Bright Side by Kim Holden
Secrets.
Everyone has one.
Some are bigger than others.
And when secrets are revealed,
Some will heal you ...
And some will end you.
Kate Sedgwick's life has been anything but typical. She's endured hardship and tragedy, but throughout it all she remains happy and optimistic (there's a reason her best friend Gus calls her Bright Side). Kate is strong-willed, funny, smart, and musically gifted. She's also never believed in love. So when Kate leaves San Diego to attend college in the small town of Grant, Minnesota, the last thing she expects is to fall in love with Keller Banks.
They both feel it.
But they each have a reason to fight it.
They each have a secret.
And when secrets are revealed,
Some will heal you …
And some will end you.
5 HEARTS out of 5
Genre: New Adult Romance
My my my…what a read! Slow easy beginning, AMAZINGLY beautiful ending! I did not give this book 5 STARS it SNATCHED the 5 STARS right out of my hands.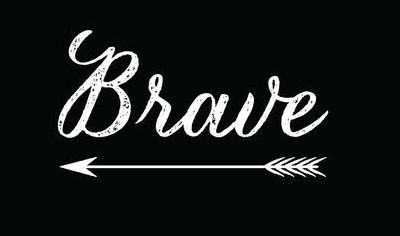 Kate Sedgwick has faced
many
adversities in her young life thus far; having a mother who was not so motherly and in addition a sister Grace, to care for all on her own... Instead of cowering in fear at the cards life dealt Katie did what she had to do, she grew up fast. When the book starts Kate is about to start college in the small town of Grant Minnesota; leaving behind her best friend Gus and the sunny skies of San Diego, California.
As Katie adjusts to Grant she moves into the dorms and makes a new friend along the way, Clayton. Whom by the way I LOVE!!! Eventually she decides to seek out coffee to feed her daily addiction. Her search leads her to Grounds where she befriends the owner. With his help she lands a job that same day.
It's not long before I realize that there is something special about Katie. She has the power to change a person…an atmosphere… I can't even explain it. I guess the best way to say it is that Katie impacts lives. You don't meet her without a mark being left. Her presence is almost enchanting because the second she opens her mouth she has your attention with her witticisms and sass.
It's not long before one trip to Grounds changes everything. Katie meets Keller Banks an easy going extremely HOT guy working the counter. A semi flirty verbal spar over coffee ensues. Eventually after spending time as friends Keller makes his intentions clear in a very sweet and
swoon
worthy way.
"Keller. What is this, birthday week ? This isn't necessary. You took me out for dinner last night, remember?"
He shrugs. "That was from all of us ." He smiles sweetly . "This is from me."
I open it. It's a twenty-dollar gift card to Grounds. "Thanks. It's perfect." Thinking back to our conversation a few weeks ago at the flower shop, I add, "Is this blackmail or bribery?"
"Neither. It's insurance."
"Insurance?"
"Yeah. That's twelve cups of coffee . Twelve trips to Grounds . Twelve chances to see you."
Soon Katie finds herself falling for Keller; and as much as she tries to keep it platonic between them he still breaks through her walls and gains entrance to her heart. Seeing that her defenses are ineffectual towards him she gives in.
After enduring hardships no one should have to face Katie's optimistic outlook in life had her coined as Bright Side by her best friend Gus. Gus is very protective of Katie and with good reason; she has one of the biggest kindest hearts you could ever come across. So when you realize that she is hiding something important you feel a bit slighted.
Only she's not the only one holding secrets…Keller has a few as well.
Life changing secrets…
Just when you think you know someone, they change. Or you change. Or maybe you both change. And that changes everything.
-Keller
FAVE SCENE
'He's not yelling at me, he's yelling with me.'
-Katie
(You have to read the scene to understand let's just say I wept right here)
There is also a scene with Gus and Keller that I LOVE!!!

My Thoughts
HUGE SHOUT OUT TO
Donna
at The Romance Cover and
Jenny
at Totally Booked for recommending this to me!
OH MY GAWD! Where to start? Kate, let's start there. In one word I would describe Kate as jovial, always of good cheer and humorous at heart. The second she speaks people listen whether they like what is coming out of her mouth or not. She's also ballsy, which I loved! She has the lovingly precious friendship with Gus that just melted my heart. There is SO MUCH I want to say about him but I won't. You need to meet him for yourself, trust me he will not disappoint. If I know anything I know this. Readers will want MORE OF GUS!!
The Writing
-The book has a slow start as you go through the everyday small routines of a college girl.
HOWEVER
in these small mundane daily tasks Katie is causing these small tremors in the lives of those she comes in contact with. It may be small, like a song choice that pulls a smile out of someone who rarely smiles. OR it could be big and courageous like standing up for what's right in a world filled with people who prefer to duck and look the other way.
At a certain point the book will take the air right out of your lungs rendering you BREATHLESS. Don't let that stop you, keep reading.
I like Kim Holden's style; she's always
saying
something or maybe I should say relaying something about Kate in her writing when you're not looking for it… its genius really. Pay attention tell me if you catch it. Watch the impressions Kate leaves on those around her. Yeah…I really dig Kim Holden's writing style. Her words are well thought out and served with a purpose. Am I the only one who caught that? (Question is posed to readers)
My Ratings
Characters-
Lovable, Sweet, Endearing and HOT
Writing Style-
Strong and Methodical, which most won't understand but it is, EVERY word served a purpose as I previously stated.
Plot/Storyline-
A girl leaves Cali to go attend college in a small Minnesota town where she makes new friends and finds LOVE.
Steam Factor-
High/Very Steamy on a scale of 1-10 I say 8 BTW, the steam came out of nowhere. HIT ME LIKE A HUGE WAVE OF FLAMES!
Entertainment Level-
Lo-Med-Hi I say Medium, the book held my attention, pulled out a few laughs and caused some big grins to spread across my face.
Overall-
I LOVED IT! I HIGHLY Recommend you read it!

Now go forth and read. Then come tell us about it!