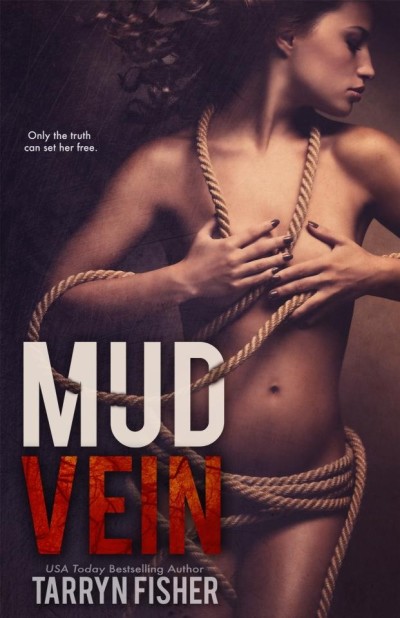 When reclusive novelist Senna Richards wakes up on her thirty-third birthday, everything has changed. Caged behind an electrical fence, locked in a house in the middle of the snow, Senna is left to decode the clues to find out why she was taken. If she wants her freedom, she has to take a close look at her past. But, her past has a heartbeat…and her kidnapper is nowhere to be found. With her survival hanging by a thread, Senna soon realizes this is a game. A dangerous one. Only the truth can set her free.
Tarryn Fisher has a true gift. She has the ability to take a bunch of common, everyday words and weave them together in such a way that will leave you in awe. I won't lie, even with her beautiful writing ability, this book takes patience. It is slow building. Little is revealed for quite some time. But it is the build up, the slow unraveling of the story, the connections, the who and why of it all that appealed to me most. It truly is a unique story and had me glued to the edge of my seat until the very end.
And then it had me in tears for a good 30 minutes!
Senna is a character that would be easy to hate. She comes across as unemotional, unfeeling, cold. But you need to look beneath her surface to see she is broken, so very broken. Her character touched me so deeply because in some ways, I could relate to her. We all have battles we have faced, that have scarred us so deeply that they have permanently altered who we are. But to truly exist, we have to learn to live with and accept our scars. To face them and learn to overcome them.
And once Senna begins to do that, that us when her story truly begins.
This book is very different than Tarryn's Love Me With Lies Series. It is dark, twisted, a total mind-f*ck. There is no happily ever after love story. Mud Vein is a book you must go into with an open mind and be willing to embrace that something "different". Definitely not a book I could see myself rereading, not because it isn't good but because my heart couldn't take reliving that ending more than once.
A huge congrats to Tarryn Fisher for giving us another amazing book that showcases her ability as a writer beautifully!
When we are finished, Isaac clears the table and washes our plates. I stay where I am, stretching my arm across the wood and resting my head on the table to watch him. My head is spinning from the whiskey and my eyes are watering. Not watering. Crying. You're not crying, Senna. You don't know how.
"Senna?" Isaac dries his hands on a dishtowel and straddles the bench to face me. "You're leaking fluid otherwise known as tears. Are you aware of this?"
I sniff pathetically. "I just hate croutons so much…"
He clears his throat and squashes a smile.
"As your doctor I'd advise you to sit up."
I sniff and straighten myself until I am in a sort of upright slump.
We are both straddling the bench, now, facing each other. Isaac reaches out both thumbs and uses them to clear my cheeks of tears. He stops when he is cupping my face between his hands.
"It hurts me when you cry." His voice is so earnest, so open. I can't speak like this. Everything I say sounds sterile and robotic.
I try to look away, but he holds my face so that I can't move. I don't like being this close to him. He starts seeping into my pores. It tingles.
"I'm crying, but I don't feel anything," I assure him.
He pulls his lips into a tight line and nods.
"Yes, I know. That's what hurts me the most."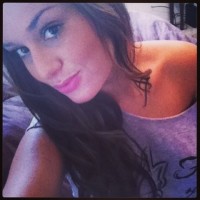 I am a real life villain, truly. I drink sick amounts of Starbucks. Most of the time my hair smells like coffee. I was born in South Africa, and lived there for most of my childhood. I moved to Seattle just for the rain. Rome is my favorite place in the world so far, Paris comes in at a close second. I read and write more than I sleep. When I was eleven, I wrote an entire novel about runaway orphans, using only purple ink. I am addicted to Florence and the Machine and will travel to see concerts. I love scary movies and giraffes. I spend way too much time on Facebook. Meet you there?…
April 27

th

from 8-10pm EST
---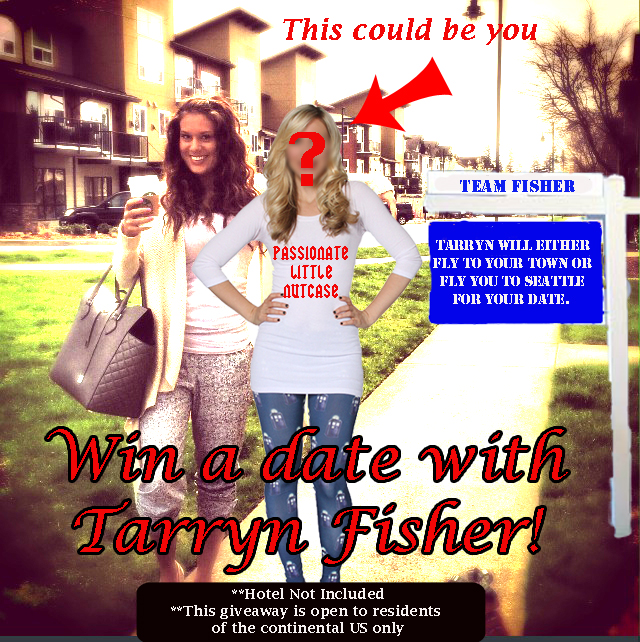 a Rafflecopter giveaway