Title: Break the Sky
Author: Nina Lane
Genre: Adult Contemporary Romance 18 +
Publish Date: July 29, 2014
Publisher: Snow Queen Publishing
ISBN: 0990532461 (ISBN13: 9780990532460)
"Do you ever let go, storm girl?" he asked. "Ever lose control? Ever surrender?"
"Never," I whispered. "I never surrender."
A smile of both promise and warning curved his beautiful mouth.
Atmospheric scientist Kelsey March is under siege. Her tornado research project is on the skids and she's fighting conflict in her university department. So when irresistible bad boy Archer West suggests a hot, wild fling while he's in town, Kelsey is unable to resist his sexy offer.
Kelsey and Archer embark on a intense, exhilarating affair. But soon their differences and private battles encroach on their desire, and Kelsey discovers she is caught in a storm she can't control...
BREAK THE SKY is a standalone Spiral of Bliss spin-off novel from New York Times and USA Today bestselling author Nina Lane.
Nina has the ability to sweep you up into her stories and take you on a beautiful journey with the characters that make you feel like you are there experiencing everything with them.

She writes epic romance stories that will leave you breathless and in love.
The object of my desire is Archer West *sigh*

We first met him in the Spiral of Bliss series as the brother of sexy Professor Dean West.

He is like the black sheep of the family who always goes against the grain, he doesn't conform to anyone's demands or expectations.
Archer has grown up not knowing who he really is and in the shadow of his big brother

Dean, the model son who could do no wrong.

Dean set the bar and Archer just knew he could never live up to the expectations his parents had for him.

He does the opposite of course and ends up leading a very different life to his brother.

One filled with bad choices, pain and sorrow.
Archer arrives in Mirror Lake after losing his job.

He wants to meet his nephew Nicholas and see his brother Dean and wife Liv.

However, someone else catches his eye too.

Kelsey, Dean's best friend and colleague at King's University.

Archer is just the sort of man that Kelsey knows she should steer clear of but he has this sexy magnetic pull that she is finding very hard to ignore.
"He had layers that he wore like leather.

I didn't want to even think about peeling those layers away to find out what was beneath." - Kelsey
Kelsey is a woman who likes to have control in her life, everything is carefully planned out.

She knows what she wants to achieve in her career and the type of man she needs by her side.

She wants to make her late father proud and keep her promise to her parents.

She is passionate about her job,

loves the thrill of chasing storms and making new discoveries for her research project.
The one storm she wasn't counting on was the impact of Archer West.

He blew into town on his Harley Davidson motorcycle looking all kinds of sexy and she was struck down by the lightening that is Archer West.

Together these two are so hot together there was smoke coming out of my kindle.

I had to stop and take a breath because Archer had me all worked up too!
"Archer West had reduced me to a quivering mass of arousal and blushing, and I'd fallen headfirst into the storm." - Kelsey
These two are feeling all kinds of things for each other but it can only temporary because Archer is not here to stay, this is just a fling.

Kelsey has never felt so alive and exhilaration being with Archer.

He believes in her dreams and appreciates her brilliance.

She too, sees in Archer what others in his past have not.

He is a passionate clever man who missed out on being part of a 'family' he was on the outside, never quite fitting in.

He wants the lifestyle that Dean has but he knows he isn't the type of man that Kelsey can have that future with but damn he wants that with her.
This is a beautifully passionate story about two perfectly matched souls awakening to what could be and maybe if they believe in themselves and each other they will choose what they want instead of leaving it up to a coin toss of chance.
I absolutely loved this story.

I also loved peeking back into the lives of Dean, Beauty and Nicholas.
I

give this 5 shooting stars!
Amazon
| Barnes and Noble | iTunes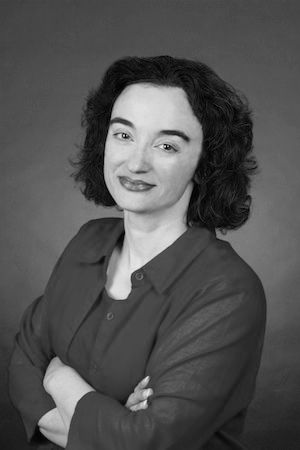 New York Times and USA Today bestselling author Nina Lane writes hot, sexy romances and spicy erotica. Originally from California, she loves traveling and thinks St. Petersburg, Russia is a city everyone should visit at least once. Nina also spent many years in graduate school studying art history and library sciences.
Although she would go back for another degree if she could because she's that much of a bookworm, she now lives the happy life of a full-time writer. Nina's novel The Erotic Dark hit #1 on Amazon's Erotica Bestseller list. Spice Box box set which included Arouse was #6 on the New York Times Bestseller list and #13 in USA Today.
Remember to sign up for Nina's Newsletter so you never miss a exclusive news.