This is not your typical love story. It's not so black and white. Lines are crossed. Walls are smashed. Good becomes bad. Bad becomes very, very good.
Shayda Hijazi - the perfect wife, the perfect mother, the perfect daughter. For thirty-three years, she has played by the rules, swallowing secrets, burying dreams and doing whatever it takes to anchor her family. Shayda Hijazi is about to come face to face with the one thing that can rip it all apart, the one thing her heart has always been denied: love.
Troy Heathgate - untamed, exhilarating, dangerous; a man who does exactly as he pleases. Life bends to his will. Until he comes across the one thing he would give it all up for, but can never have.
Born on the same day in opposite corners of the world, their lives collide. And nothing is ever the same again.
Spanning three decades, 53 Letters for My Lover is a fiercely sensual, emotional ride to the heart of an epic love that defies it all - an intimate exploration of love, loyalty, passion, betrayal, and the human journey for hope, happiness and redemption.
CONTENT WARNING: This novel is a blend of women's fiction and romance. It involves infidelity and an attempted rape. If you are not comfortable with these subjects, this may not be the book for you.
Author to look out for!
53 Letters for my Lover is Stirring - Utterly Gripping - And emotionally intense.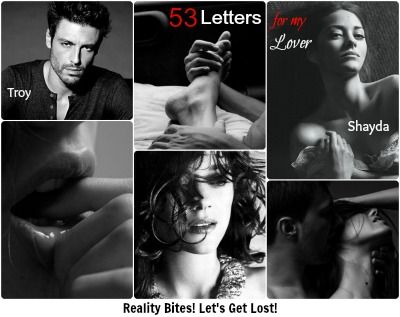 'What is it about Troy Heathgate that just won't let me be?'
-Shayda
Could it be that the man can charm the panties off of any woman he encounters. Yeah, that must be it! Shayda Hijazi is in love with a man who is
NOT
her husband. Placed in an arranged marriage, Shayda has just taken the cards that life has dealt her, never really taking the time to do what she wants in life. She is a wife to Hafez, they have two children but Shayda has secrets. Secrets that could leave a person shattered a secret that has left two people broken, a secret that can tear a family apart. Shayda holds them tightly inside tucked in a little corner as she goes through life being a mum, a wife, a daughter and a friend. Alive but not truly
living.
Not living for Shayda and then she meets Troy…
"So what's it like? To have it all?"
-Shayda
"Like flying. Soaring. Until you come across the one thing you'd give it all up for, and can never have." -Troy
I suck in my breath.
As do I. You suck in a breath as Troy casually tells Shayda that to the world
YES
I seem to have it all but in reality I don't, I don't have
YOU.
Troy Heathgate is rich, gorgeous, charismatic, and intelligent. He is lusted after by women all across the globe. He takes whatever it is he wants in life and most times what he wants is freely given. It's not until he meets Shayda that he realizes he can't have it all. Or…can he?
"Shayda, if we're going to do this, there's something you should know. I don't do threesomes with shame or guilt or regret. You need to check those in at the door . They don't belong in bed. I intend to get to know everything about you—every curve on your body, every dirty, sexy thought, every dark, hidden spot. Everything…"
-Troy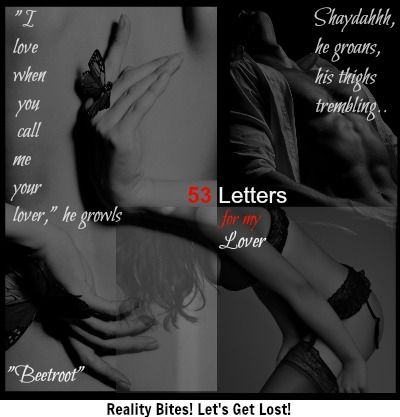 A love story that spans time covering three decades of love, guilt, secrets, fear, sorrow, helplessness, beauty, pain and joy.
I was careful to leave A LOT of things that I would love to say out of my review. I pretty much went in to this read blind and am very happy I did. There a things you should read and feel. I want that impact to hit you how it hit me. I will say this and you'll have to read to understand, my fave scene involves the big red
'O'
.
Leylah Attar does an awesome job with this book, I was totally enraptured by Shayda and Troy! Attar includes our changing and forever evolving world by incorporating computers and the internet which is Troy's main source of income as the internet was just in it's beginning stages around the timeframe set in the book. I really liked that, when real life connects with book life.
There are a few scenes that WHOOSH and knock the wind out of you. Especially in relation to relationships particularly Shayda and her father. With that I think this author does something that not all can do well let alone pull off wonderfully.
She explores. She explored Shayda's life, culture, customs, love, infidelity and how all these things work in terms of cause and effect. Damn, what I just wrote..that last sentence just made me change my 4 stars to 5.
My thoughts
Excellent! Well written! These characters will stick with me
FOREVER
. This is not your typical affair it's so much more to it. I'm kind of pissed I waited to read it; this book was sitting in my Kindle for weeks.
At first I was not convinced that this book was for me. As I started the book for about the first 10% I was just not in to it but I kept going. By the time I got to 19% I knew this book had me. From then on, if I had to stop reading for real life I would get pissed. In my humble opinion I believe this book can easily be a best seller, it completely sucks you in. My Recommendation is
READ THIS BOOK
!
My Ratings
Characters- Beautiful, Charming and Witty
Writing Style- Very solid with an intense undertone that tackles morality, being human and making mistakes.
Plot/Storyline- A woman has an affair, but it's not what you think. She was placed in an arrange marriage one of convenience and ancestry not love.
Steam Factor- High/Very Steamy on a scale of 1-10 I say 9
Entertainment Level- Lo-Med-Hi Highly entertaining! Loved it!
Overall- I recommend you read the book! It is a 2014 FAVE!

Now go forth and read. Then come tell us about it!