Fall from Love
By: Heather London
Struggling to put her life back together after a tragic mountaineering accident kills her college sweetheart, twenty-one-year-old Holly Treadwell is trying to set aside her grief, forge ahead in school, and find herself again.

When Carter Hansen, a guy who brings back horrible memories from the night of the accident, finds his way back into her life, Holly's unsure if she should let him in. He terrifies her in more ways than one and invokes feelings in her that she thought were buried forever. Regardless of her fears, she knows she must face him in order for her heart to heal.

Everyone tells Carter that what happened on the mountain that night was just a terrible accident, but even then, he can't help but carry around the guilt and is unable to forgive himself. He's drawn to Holly and being near her helps ease his conscience and gives him the release he needs.

As Holly and Carter's relationship grows, they begin to realize that the more time they spend with one another, the more their wounds begin to heal—her grief and his guilt. But when Holly learns the details about the night of the accident—what everyone has been keeping from her—it will rip open old wounds and tear apart what they've both worked so hard to overcome…
SPOILER FREE REVIEW -mature content reader discretion is advised.
4.5 HEARTS out of 5
Genre: New Adult Romance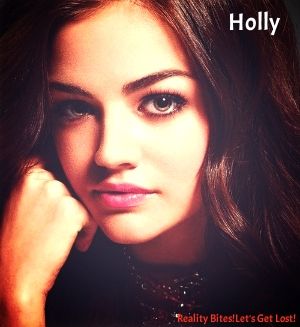 Fall from Love opens with a scene that shows us the last day Holly and her boyfriend Adam see each other. We learn that Adam recently joined the mountain rescue team of volunteers and is being called for his first recuse mission. The mission ends in tragedy taking Adams life.

As the fall semester approaches her best friend Jenna attempts to pull Holly from her mourning by taking her out and doing the things they use to do for fun. Holly is reluctant at first but with the right coaxing from Jenna she finally gets her to agree to go out.

While out Holly runs in to him… The guy she prefers to stay far away from… Carter.

"Holly." The voice is right beside me now and I realize that I recognize it. Even though I don't want to and as hard as I squeeze my eyes shut, the memories come rushing in. My heart hammers as I turn my head to see the face that matches the voice from my memory. The same face I want to forget forever because it brings up too many horrible feelings from that night. He's about a foot away from me and my head barely meets his shoulders.

Unforeseen circumstances that I can't mention because it will spoil pieces of the story place Holly and Carter in direct paths of one another. Soon a friendship blooms, a friendship laced with sexual tension. *wiggles eyebrows*

Both Holly and Carter have suffered a tragedy. Carter is dealing with his role the night Adam died. He has been grappling with feelings on how he could have prevented his death on the mountain. But Carter also has some things he is coping with personally that he has not shared with Holly yet.
'I know I'm playing a dangerous game. I know that it's probably not healthy for me to be thinking this way about her, but I can't help it. For some reason, hearing her voice and seeing her face is the only thing that seems to pull me out of the darkness.' ~Carter
Love is a slippery slope; those who fall tend to fall hard and that is exactly what starts to happen with Carter. Oh yes, we get his pov too! *wink,wink*

Carter knows what it is like to be in a black pit of sorrow after losing the one you love. He and Holly really do share a deep bond. One deeper then she has yet to realize. I was happy to get his pov it really gave us some insight with his character it also helps readers connect to him better. He was not just a sexy hunk of mountain rescue loving meat. He was a sexy hunk of man with feelings and desires and life altering experiences.

The best way I can describe what he and Holly are to each other would be… Would be to compare them to jumper cables. I know what you're thinking and yes, jumper cables like for a car. They each jump start each others lives.
The romance is slow building yet has a very tension filled feeling to it. Both Holly and Carter allow it to simmer even when their friends push for more and call them out on their denial of lust for one another. Nevertheless it grows and reaches a combustible point were readers will anxiously await the moment they finally kiss. Of course they do more then kiss but you'll have to read it to get all the juicy deets.LOL!

MY CASTING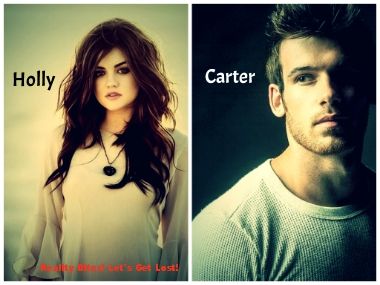 My Thoughts
I very much enjoyed this New Adult romance. Heather London mixed the perfect ingredients the writing was good, the characters tug at your heart strings, the romance is sweet, and the secondary characters keep you just as entertained as the main ones do. The entertainment is just on two different levels. Overall you will remember these characters after reading this book. I highly recommend it!


My Ratings
Characters- Loved them
Writing Style- Excellent
Plot/Storyline- Heart warming
Steam Factor- Medium/Moderately Steamy
Overall- I enjoyed it!! READ IT!

Now go forth and read. Then come tell us about it!
*Copy kindly provided by the author in exchange for an honest review*