When old flames resurface, and even older wounds are torn open, can two people so similar make it work? Or will their stubbornness only drive them further apart?
*Content Warning. Intended for a mature 18+ audience. Contains angst, a crap-tonne of profanity, short-tempered Australian wildlife, and some very pregnant sex.
3.5 HEARTS out of 5
Genre: New Adult Romance
( mature content reader discretion is advised)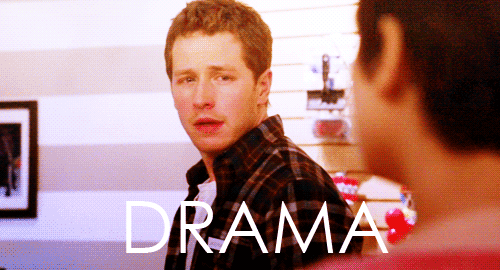 While my trip back to Sugartown was HOT and extremely hilarious it was also hit with a whole LOT OF DRAMA.
Holly Harris, the snarky tell you like she means it with a one two punch red head that readers first fell in love with in Welcome to Sugartown is back annnnnd she's pregnant. Being nineteen and pregnant is scary enough, throw in the fact that the guy who impregnated you is nowhere in sight and that fear triples. Faced with having to put on her big girl knickers Holly decides that she will raise her child on her own with the help of her close friends who coincidentally are also her housemates.
Doubt she knew that her pregnancy hormones would have her ready to jump one housemate in particular just about every time he enters a room. The sexy and delicious town whore better known as Jackson Rowe.
"Sweetheart, right now you could be pregnant with the Dalai Lama's baby, and I wouldn't give two fucks."
- Jack
Jackson Rowe is back in Sugartown and he is screwing his way through the small town.
LITERALLY
, the guy can't keep it in his pants. Jack has always had a hard on for Holly(pun intended) and her carrying another man's child has not changed his desires to hit that. Jack feels like he has a claim on Holly. On this I would have to agree. As the flames between these two grow to an intense burn it becomes clear that she agrees too.
In spite of all that undeniable attraction neither Holly nor Jack seem to be able to get on the right track long enough to become in sync, deciding to instead tuck their feelings away for good times and sex play.
'This is how we play safe; by teasing and rejecting one another until we can forget about the feelings between us.'
-Holly
As these two fall in to a comfortable just sex no strings attached relationship their roommates question it. Besides, let's be honest how long before the strings do attach only to form a big ass tangled knot.
Round and around and around these two had me on a lust filled spin cycle.
I swear to you I am not over exaggerating there is a good deal of sex
NOT
that I necessarily mind the sex… *GRINS* I like my steam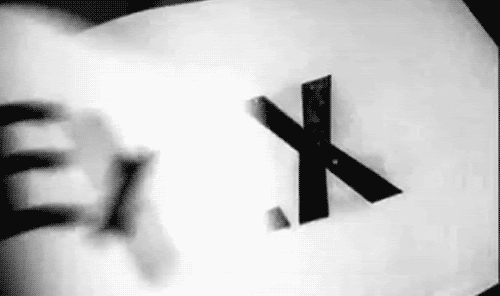 What I don't like is all the back and forth. The whole
I want you – I want you too – but – but? - I don't think I can handle this – I need you – I need you too – WAIT, STOP – NO, you want this – JUST TAKE ME NOW – I need this, I need you - I take it back, we can't be together – I know, you're right – I need to be inside you – I want you inside me – Wait, we can't keep doing this – But, I thought you said you loved me?
GAH it drove me INSANE.
Now toss in
his
ex-fiancé and
her
baby daddy and the drama snowballs into a freaking avalanche. This is coming from someone who actually enjoys a good dose of drama in her reads soooo…like I said a good dose not an over dose.
My Enjoy Your Stay Highlights
-The big B O O M
- Hot sex against a door
- The Bold and The Beautiful
-Shower sex
-Confessional
-Cock-a-doodle-doo
-Camping
My Thoughts
This book would have worked a bit better for me personally if
Holly and Jack did not evade their true feelings the ENTIRE BOOK
I was not feeling that. These two are unyielding as they take being stubborn to the next level while reaching new heights each chapter at a time. I was feeling the dual pov's, Jack and Holly are two of the funniest characters I've met so far in 2014! Alas, this is not the first time a book #2 in a series has failed to hit the spot for me by holding that suck you in plot line momentum of the first and it surely won't be the last. The big booms in Enjoy You Stay did not exactly have the same reaction on impact as Welcome to Sugartown. Correction, after that first big boom the impact was not the same..because uh, that was a BIG BOOM.
On the bright side Carmen Jenner has a sassy entertaining writing style. I have no doubt that her characters will truly humor you with their witty banter.
Do I plan to continue with the series? Yes, I do
My Ratings
Characters-
Likeable and horny with foul mouths
Writing Style-
Fair
Plot/Storyline-
Pregnant girl decides to raise her baby on her own, she develops a no strings attached sexual relationship with her roommate only for strings to attach and bond
Steam Factor-
HIGH/Very Steamy on a scale of 1-10 I say 9
Entertainment Level-
Medium, it had some good funny scenes that had me laughing out loud
Overall-
I liked it, I just didn't love it as much as the first book in the series

Now go forth and read. Then come tell us about it!
**ARC kindly provided by the author in exchange for an honest review**
Welcome to Sugartown Website: