Block 24 by Evan Tyler
A re-emergence of the past…

Natalie Clarke might be spiteful at best and vicious at worst, but was that reason enough for Phillip Gise to leave her lonely and diseased? Fortunately, she has a set of devious plans that just might keep her busy enough to forget her present situation.

Guy Lewis has played Best Friend Extraordinaire to Natalie since grade school, supporting her through all of her daily drama. This time around, Guy runs into his own troubles when his fierce, wealthy manager gives him the type of attention he never asked for…or expected.

Julia Clarke, Natalie's younger sister, has arrived in Brooklyn to uncover their grandmother's secret life in Block 24, the site of Auschwitz's little-known brothel. What Julia discovers proves more relevant in the present age than ever before.

Both heady and sobering, Block 24 is a look at the ways evil from the past can so insidiously visit the present.
SPOILER FREE REVIEW -mature content reader discretion is advised.
4 HEARTS out of 5
Genre: Adult Romance/Dark Read

Two sets of sisters. Two different generations. Multiple stories.
Love.
Hate.
War.
Tragedy.
This is Block 24.
Bare with me, pleeease bare with me. I apologize if my review is all over the place, I just could not help it once I started typing it just poured out of me. This book has me twisted up in an emotional tails spin. I cried often while reading. There are certain parts of Block 24 that were so raw that I became sick to my stomach. Evan Tyler gives a colorful array of characters each provoking multiple feelings, each with a story of their own adding different layers to the plot line.

Two sets of sisters - Different generations - Two Stories
When the book starts you're thrust in to the world of Natalie Clarke. It took about five seconds for me to figure out that this chick was BAT SHIT C R A Z Y. Natalie is ambitious and cold with a twisted way of thinking that does more harm than good. She carries her ambition out in a very conniving and calculated manner...meaning she will do whatever it takes to get whatever she wants. Lie. Cheat. Steal. In fact the word evil is what comes to mind when I think of her.

"There's only a fine line between truth and deception. Whatever people buy is the truth. That's what I say."
- Natalie
Do you see what I was dealing with here and that was only the tip of the ice berg.
Philip is Natalie's boyfriend things between them are slightly confusing and only becomes clearer as you read on. Actually, now that I think about it her entire story line only becomes clearer as you read on. Readers are given bits and pieces of info as the story progresses because of this my first impression when I started reading the book was a big
"WTF is going"
.
Natalie's younger sister Julia is her opposite. As opposites the two do not get along well though not for lack of trying on Julia's part. Julia is kind hearted, warm, a bit shy and somewhat innocent. Everything Natalie is not. Julia wants to be a film maker and she's currently on a mission to learn about her Grandmothers time spent at a place called Block 24 during the Second World War. She sets off to Brooklyn to film the story and this is where I became completely engrossed.
What readers should know: It honestly felt like I was reading two different books as the story goes back and forth from past to present. Sisters Natalie and Julia's story is the present; Adina and Avigail's past are woven in as Adina tells it to Julia.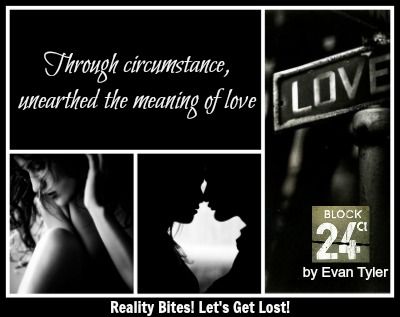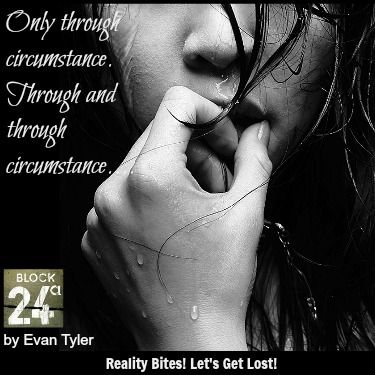 War - Tragedy
Adina and Avigail Mortkowicz are separated from their mother one early August morning in 1944 Poland, when German troops invade their home and remove them. Their destination is Auschwitz though they do not know this at the time. Adina is the oldest at 17 and Avi is younger age 14; the girls vow to stick together no matter what.
"Look out for me. And I will look out for you. We can't let the SS tear us apart. I need you to swear to me that the only way we'll be parted is by death." Avi nodded, another wave of tears rising.
Along the way the sisters see a dear friend Jackob Adler.
Jackob is a character I will never forget, he will always be with me. He is one of three men in this story that will stay with me…FOREVER.
Jackob was one of many sons not the oldest not the youngest but definitely the smartest. He is very intelligent and considered to be a genius. He wears his heart on his sleeve. Even as I type my eyes fill with tears because I cannot remember the last time someone wrote a character that hit me so hard in the feels. His will to survive as his humanity was stripped from him BROKE. MY. HEART.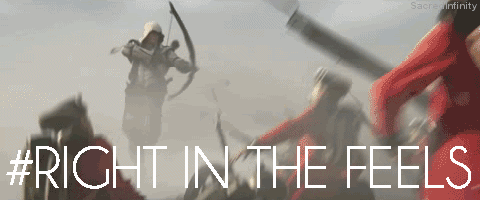 LOVE
At Auschwitz the sisters are put to work but no sooner than they arrive are they chosen to be moved to Block 24, a brothel for prisoners and SS soldiers.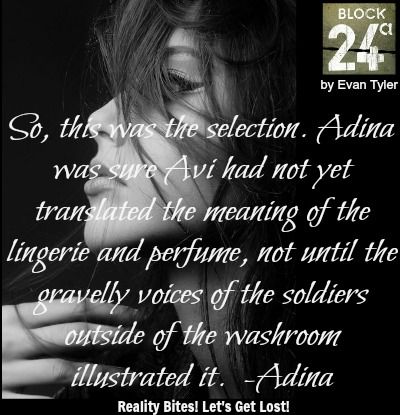 During their time at Block 24 Adina and Avigail both fall in love with an SS soldier named Hans.
I FELL IN LOVE WITH HANS!
Hans is the second character in this book that is tattooed on my heart and is one I will NEVER forget.
"I'll pray that God looks over your sister. And over you. But you probably need less prayers than you think. The prisoners and soldiers don't really want to hurt the girls. Trust me when I say that we men need you women more than you know. We need you for survival." He smiled shyly. "I'm sure you've seen what savage animals we can be."
"Yes, I have," Adina responded, nearly smiling back. "And you may be an animal as well, but I suppose you haven't shown me your bite yet."
He smiled wider. "I save my bite for my enemies. You don't have an enemy in me."
Hans does everything he can to protect Adina and Avi knowing he is risking his own life by doing so.
HATE
Natalie hates herself and EVERYONE. Actions speak volumes and hers scream hate. She is very complicated, even with all the things I learn about her throughout the book I am still not sure where the hell all that evil came from. Her mean and selfish ways began in her youth and continued in to her adulthood without correction. She seems to care for no one not her mother, not her sister, not even her man.
'Natalie had gone through a metamorphosis. Caterpillars were supposed to enter the cocoon and emerge a butterfly. Yet, shy, pre-teen Natalie had gone through cocoon of puberty and come out a scorpion. Julia had marked the stages of Natalie's evolution.'
The only person Natalie seems to care for is Guy, her best friend. Only I found myself questioning her love for Guy at one point too. Nat had some deep rooted issues. She was hiding her true self by putting on a front for others to see. It took Philip time to realize who Nat was and that she struggled to love herself.
'There weren't enough compliments or professions of devotion to satisfy women like Natalie Clarke. Moreover, he knew that nobody could remove the mask of steel from a woman except the woman herself.'
-Philip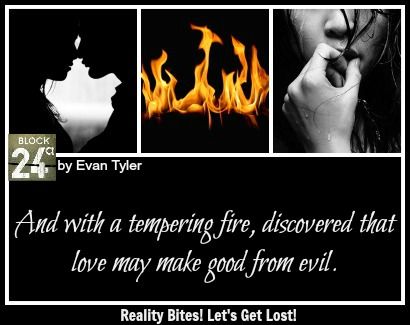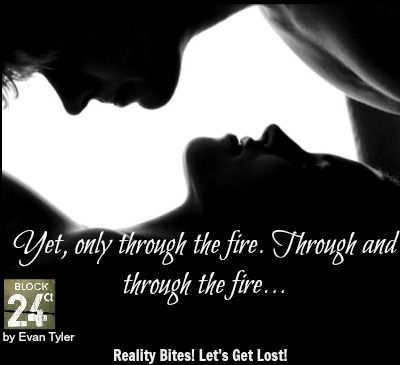 My Thoughts
There is not a set structure to this book...not really. The writing style alone changes as you go from present to past. I'm curious if the author wrote it separate then combined or what because…WOW..just WOW. It's really fascinating how you go from the chaotic hot mess of a mind that is Natalie to the pain filled journey recalled by Adina, to the sweet yet a little sad hearted mind that is Julia. Wish we could have gotten a bit more Julia and a lot less Natalie though, can't even lie that chick drove me bonkers.
I cannot conclude this review without mentioning Wix Williams we get a small piece of the man he was and I would have liked to get more. He is another unforgettable character.
'He made her forget her days in Auschwitz, serving her with kind words, touching her with gentleness, asking nothing of her but to be happy.'
-Adina's thoughts on Wix
Special thanks to Evan Tyler for allowing me to meet the characters in Block 24!
My Ratings
Characters-
Lovable, Sweet and Unforgettable
Writing Style-
Different, not my usual, had no formula to it and I still enjoyed it
Plot/Storyline-
Two stories of sisters from different generations one the present the other the past we journey through war, hate, love and tragedy
Steam Factor-
Low/ Low on steam on a scale of 1-10 I say 4
Overall-
WOW!!!! I enjoyed it!!!
My Recommendation:
Read it!!

Now go forth and read. Then come tell us about it!
*Copy kindly provided by the author in exchange for an honest *