It started with a whisper :
'He didn't just find me at the bottom of the stairs the night my entire life changed. He'd found me at rock bottom.'
-Denver
At the end of Used Denver reaches her breaking point. Truths are revealed and it becomes too much to bare. What we know about Denver is that she considers herself to be a slut, in fact once the rumor mill started in high school she just eventually embraced it. Now in college the rumors have spread and again she embraces it. Ransom on the other hand does not take too kindly to this and he works to show Denver that she is not a slut. He works to show her that she deserves love and that
SHE
is
WORTH
loving. There is a lot of growth in the relationship between these two characters.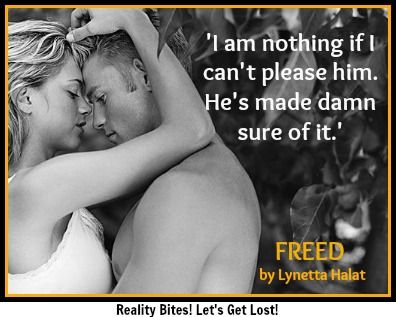 The waiting position :
What is it about the image of me being on my knees for him that sets me on fire? I don't get it, but I'm not fighting it either.'
-Denver
If you've read book one then you know that Ransom has particular tastes in the bedroom… Halat erotically displays his dominance with some squirm in your seat panty melting moments. What I thoroughly enjoyed was how easily Denver adapted to being submissive.
Obedient.
Peaceful.
Willing in its innocence.
Until he uttered those words … Bend over across my lap, Denver. Oh, my. Oh, my. OH. MY! Anticipation and fear battled and tangled deep within me. Which brings me to the here and now, as Ransom scrunches my camisole nightie to rest high on my back. His fingertips skate down my spine, and he whispers how beautiful I look. How proud he is of me for trusting him to fulfill my needs.
In my humble opinion the chemistry between these two was written well in every scene they had together. I found it undeniable and in turn was unable to put my book down.
'I go where you go. You are my home.'
-Denver
My Sweet and Sour
My Sweet
- The bull riding scene with a certain cowgirl! LOVED!
My Sour
- Victoria. Bit#h GO. AWAY.
The Characters
Denver
- Well, I have to say Denver comes a long way in this book. Altho she feels unsettled about Greer she continues to put one foot in front of the other as she seeks to mend various relationships. Denver's character is bold, never one to back down from confrontation and will speak whatever is on her mind consequences be damn. I like that about her. I have a HUGE girl crush on her. HUGE!!!!
Ransom
- Is there ANYTHING this guy can't do??? NO, really, he is like the total book boyfriend package. Champion Bull rider, singer and a fighter does he not excel at anything? LOL! PLUS he has this sweet little secret that had me grinning from ear to ear once he let it out. Ransom is focused, intelligent and seems to always be in control. He likes to have control. Of course Denver longs to make him loose all control which is too cute when you read her attempts in those scenes.
Greer
- Is facing reality and coming to grip with the mistakes that he's made and how
his role
in the bad choices made by
both
him and Denver has impacted their relationship towards one another. I hope Greer gets his own book, I am rooting for him!
Austin
- Hilarious, sweet and has a bit of an alpha side to him of this I am sure. He was the true highlight of the book! Austin brings a smile to my face in every scene he appears in. I love him and I hope he finds love too!
Stone
- Sweet and oh so adorable once you get to know him. His character started off a bit of a mystery but soon light was shed on his role. I know readers will want to learn more about him. I know I want more!
My Thoughts
I LOVED IT! Did I not make that clear *GRINS* Halat has a few surprises in store for readers and I am anxious to hear their reactions. Freed was an emotional roller coaster, every scene with Denver and Greer was raw and super intense. I hope that these two are able to gain a new healthy relationship. I'm eager to learn more about Stone. PLEASE tell me he gets a book?!?!
My Rating and Why
I gave Freed 4 STARS because the book hit all my marks; I found it sexy, with great comedic timing. It also had some emotionally charged scenes that really hit me. Toss in some nice twists, a pop up from an unwanted character just to add in that touch of drama and no it was not a high dose of drama just a taste. Just the way I like it!
My Ratings
Characters-
Sweet, lovable and Hilarious
Writing Style-
Favorable with good dialogue
Plot/Storyline-
Damaged girl surrender to the guy whom seeks to dominate her while rebuilding the pieces of her life that need fixing
Steam Factor-
- High/Steamy On a scale of 1-10 I say 8
Entertainment Level-
From Lo-Med-Hi I say Medium
Overall-
I loved it!
My Recommendation :
READ IT!

Now go forth and read. Then come tell us about it!
*Copy kindly provided by the author for an honest review*