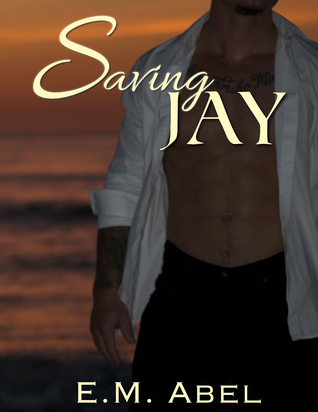 Jay
My life was a dark and desolate place. Consumed by work and full of regret, loneliness had become my closest friend. Ink and a tattoo machine were my therapy, a way to claim my own skin with the art that I loved.
The day I walked into her shop, I knew I'd found what I needed.
The light I'd been looking for.

Jade
When I first looked into those blue eyes I saw a depth behind them that I wanted to explore. Jason "Jay" Clarke was more than a perfectly pressed suit and dimpled smile. He was a man with a heart of gold drowning in the weight of his world.
He wanted me to mark him.
I never expected him to soothe my aching heart.

When our worlds collide and Jay begins to fall apart, will my love be enough to save him?

**WARNING: Not recommended for younger readers due to sexual content and language.
This book is Rated 'W' for Well Done!
4.5 HEARTS out of 5
Contemporary Romance

I had the pleasure of meeting the wealthy sexy as all hell business man Jason Clarke in Freeing Asia which was the first book in the freeing series. His character left more than an impression. Jay was UNFORGETTABLE. The small taste of him was not enough; so when E.M. Abel announced he would be getting his own book the countdown had begun.

The most eligible bachelor
Coming from a prominent and wealthy family Jay along with the Clarke name is well known. Jay finds himself being set up on some blind dates by his mother much to his dismay. However he entertains his mother by going on each and every date. Trust me when I say that he does NOT need her help finding the one for him. He LITERALLY walks right up to her.

Jade Holliday left Boston and has returned to Virginia Beach after her relationship with her ex-boyfriend went bad. She reopened a local Tattoo shop and has business pouring in. With a broken heart on the mend Jade now has her guard up when it comes to the opposite sex. Yet and still when a well dressed handsomely suited up Jason comes walking in looking to get inked she can't help but fall for his charm.


Jay needs a woman strong enough to save him because on the outside everything in his world looks good but on the inside behind closed doors not so much… Jade finally meets a guy who will be honest with her no matter what. But can she save him from the dark place he's found himself in.


The Characters:
Jay- The first on site physical description of Jason Clarke and actually getting to know the man who is Jay TWO totally different people… Yes, he is a sexy well suited up business man but underneath is a tatted up dominate alpha male who leaves nothing to the imagination. He lives out his desires and I love that about him!
Jade- A girl we all would love to know! She's fun, sexy, has no filter and will often speak her mind at will. What I loved about her was the way she easily decided to live and love again by opening herself up in just about every way to Jay regardless of what happened in her past.

Together these two are explosive!

Readers also get introduced to some new secondary characters one of which I'd like to get to know better ;)

My Thoughts
Told in dual points of view E.M. Abel keeps her characters relatable with true to life situations. She has fun with them within the story lines but is not afraid to delve a little deeper and pull on your heart strings. The writing is great, Abel put the main characters chemistry on display and it was INCREDIBLE! As we all know chemistry is sooo important and she nailed it! These characters are sure to capture the hearts of its readers.

My Ratings
Characters- Sweet, Sexy and Relatable
Writing Style- Good
Plot/Storyline- After experiencing heartbreak two people find themselves falling for each other. One saving the other with some good old tlc(tender loving care)
Steam Factor- Lo-Med-Hi I say High, On a scale of 1-10 I say 8
Entertainment Level- On a scale of Lo-Med-Hi I would say Medium
Overall- I loved it!