Freeing Asia by E.M. Abel
How does a tomboy raised in a house full of men find the sensual woman inside of her? Growing up with a widowed, retired Marine as a father and two older brothers taught Asia to be tough. But how does she stop being one of the guys and learn to find the right one?
Finding herself won't be easy, finding love will be even harder.
Meeting Jay opens Asia's eyes to the possibility of love and unbelievable sex but can his country club world accept the woman more comfortable in torn jeans and flip flops? Or will she find the love she yearns for in the tattooed arms of her first love, a pro skater who has come back into her life?
With the possibility of new love or closure from a painful first love, finding her path is riddled with uncertainty and discoveries but before she can follow her heart she must first set it free.
SPOILER FREE REVIEW -mature content reader discretion is advised.
5 HEARTS out of 5
Genre: New Adult Romance
ATTENTION SMUT LOVERS: This is for you!

I had to do it. I had to give up the 5th star! E.M. Abel is an author to look out for!


Freeing Asia gets a 5 STAR rating for a combination of reasons. The main one being the message it sends which is something everyone must learn. You have to know who you are and love yourself before you can fully commit and love another person. I am positive readers will connect to Asia on some level as she finds, accepts and learns to love herself.
Other reasons I love it
-Great characters
-A strong heroine
-A ton of laugh out loud moments
-Good character interaction
-Highly stimulating sex scenes
-And three,THAT'S RIGHT, THREE alpha males, Jay, Marcus and Shaun *Whispers* And they all leave you wanting MORE.
First of all as previously stated the sex in this book was H O T!
I'm talking
please read in the privacy of your own room and make sure your man is near
H O T
! Because the men in this book are from the
PANTY DROPPER SPECIES
. You know what I'm talking about.. The men we only find in books and pictures online yet are rarely found in real life. Yeah,
that
species.
Just as a heads up ladies be prepared to fall in love with three
dangerously hot alphas
!
Just one of the guys
Asia Fuller lost her mother at the age of ten and was left to contend with a house full of men. Three to be exact, her father and two older brothers. This easily caused her to fall in to the tomboy role from hanging out with her brothers and their friends all the time.
Now in her early 20's Asia still loves to surf and skate with the guys. Getting her hair, makeup and clothes styled just right, along with other girly habits was just never her thing. NOPE, ripped jeans, tank tops, flip flops and a t-shirt suit her just fine.
*cocks head to the side* Well, those clothes seemed to suit her fine until she meets Jay aka Jason Clark right after just receiving a makeover.
She can't resist him. And let me tell you I do not blame her one bit. Jay is all kinds of sexy and to top it off he is the first guy she has felt something for since her first love, Marcus. A guy who just so happens to be her brother Shaun's best friend. But we'll get to him in a minute.
Things progress pretty fast with Asia and Jay. She quickly finds herself conforming to be a woman that she believes a guy like Jay needs. With his business attire and country club lifestyle; Asia is now rocking sundresses, heels and pencil skirts. She gradually starts to lose some of who she is in the process.
I truly believe that the aside from the really hot sex *grins* the best part of this relationship is the fact that Asia unknowingly makes an impact on Jay; one that changes the direction of his life for the better.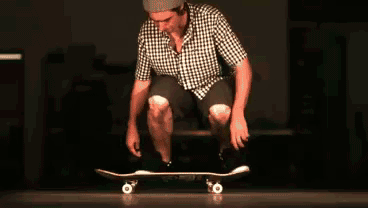 Kick push, Kick push, Kick push, COAST
Marcus Avery is the best friend of Shaun, Asia's brother. And he is also her first love but that little tid bit is only known by her best friends Hailey and Nick. Marcus left for California after graduation and went pro as a skater. Asia has not seen him since though she knows her brother has kept in touch with him.
A family barbecue at her dads house throws her and Marcus back in to each others lives. The second she spots him and her body reacts..I know things are about to get interesting. Especially when she has to mentally remind herself about her boyfriend, Jay.
Pushing himself off of the side of the deck, Marcus leaned down and wrapped his arms around my waist. He smells so good. Think of Jay. Think of Jay. Think of Jay.
Ummmmmm, yeah that is
not
good.
"Don't worry, babe. I know you've got a boyfriend. And I don't do relationships, remember?"
~Marcus
Oh yeah, she remembers jack
ASS
.
Marcus and Asia become close and though he came off as an uncaring A-hole in the beginning due to his past actions I forgave him. And so will you. *Grins* Marcus is the one she can't get out of her system. The fact that they share a secret past only adds to the love/lust factor.
'The fact that he was forbidden, that I knew he was bad for me only made me want him more. We had our dirty little secret, and it was intoxicating.'
~Asia
Two men from different worlds offering completely different lifestyle however before she can be happy with either man she must learn to accept and love herself first.
My Thoughts
Looks like we have another winner! Debut novel. Really?!LOL! Great job E.M. NOW all I want to know is...will Jay and Shaun be getting books. No really, I am about to inbox you I have to know.
READERS:
This book has a HFN ending(happy for now) and although she has two males vying for her heart there is NO CHEATING. Just lot's of good SEX!
My Ratings
Characters-Sweet and lovable
Writing Style- Sexy and true to life
Plot/Storyline- A tomboy coming in to her own as a woman
Steam Factor- HIGH/VERY STEAMY
Overall- I LOVED IT! I Highly recommend this to romance lovers!

Now go forth and read. Then come tell us about it!
*Copy kindly provided by the author in exchange for an honest review*

"So, what do you wanna do?" I asked with my hands on my hips. I couldn't seem to wipe the smile off my face. My day just kept getting better and better.
Looking at me, Marcus smiled when he saw my expression, and then his eyes swept over me, stopping at the bottom of my shorts.
"New rule," he stated as his expression hardened.
"What?"
"New rule— you need to stop dressing like that when I'm here."
I wrinkled my nose and glanced down at my pajamas. "What are you talking about? These are my pajamas!" I declared, holding out my arms to display my clothes.
He cocked his eyebrow with a slight smile. "It's hard enough controlling myself around you, Asia. The last thing I need is you prancing around here in little shorts and tank tops."
My jaw dropped, and I narrowed my eyes. "I do not prance."
"The hell you don't. You might be able to surf like one of the guys, but trust me, you don't walk like one."
I rolled my eyes, feeling my cheeks grow warm.
"Don't you have some kind of muumuu or something? A potato sack?" he asked, smiling up at me.
"Whatever." I turned toward the kitchen, making sure to sway my hips as I walked away.
My husband is awesome and also a Chief in the US Navy. This means crazy schedules, uncertainty and lots of nights spent alone writing on my computer.
I have two amazing kids who always know how to make me laugh.
I've been passionate about writing ever since I wrote my first poem in the 3rd grade and I've been using it as a means to express myself ever since.
I think because I hold my emotions so close and fear being vulnerable I use different forms of self expression- writing, drawing, painting, photography, tattoos- to show the world who I am.
The one rule I use everyday is the Golden Rule—"Treat others the way you'd like to be treated." I believe karma is very real and sometimes she can be a bitch if you make her that way.
I love acting crazy, I love to laugh, I love making people laugh, I love the ocean, I love dancing like no one is watching, I love good music, I love good books... and I love my family, friends and readers. It's crazy that I feel a connection with people just because they read something I wrote, but I do. It's an awesome feeling.