Could I have sex with this guy? A total stranger who I know nothing about? Who I'll never see again? Whose name I don't even know?
"My name's Mack, by the way. What's yours?"
Panic mode, level eight. What is he? A mind reader. Okay, scratch the not-knowing-his-name part. The question is, could I have a one-night stand with a man named Mack who wears a cowboy hat to a casino?
When the book opens we meet Andie a hard working and very determined lawyer who is about to go away to Vegas for girlfriends bachelorette party. You soon find out that this not a trip Andie wants to take but her friends will not take no for an answer; therefore she is going.
"Oh my god. I had crazy monkey sex with a cowboy."
What starts out as a fun night with the girls for Andie quickly turns in to
H O T CRAZY MONKEY S-E-X
with a cowboy named Mack. And it all started with a game of blackjack.
I've never read a female character who was a bigger klutz then Andie. Her embarrassing moments had me putting my head down in shame for her. In a way it helps bring her character to life even more because I could feel her embarrassment.
The way her and Mack meet…
PRICELESS.
She trips while walking in sky high heels and her drink lands on none other than Mack. He is literally dripping from hat to crotch.. But WAIT, that's not the kicker..Then…then she proceeds to wipe him down.
"I think you'd better stop now."
"What?"
I was totally confused. He looked down at his crotch, still holding onto my wrist. I followed his gaze and nearly had another heart attack. There was a distinct bulge going down the leg of his pants that hadn't been there before.
BAHAHAHAHAHA!!! I love it!
I definitely felt the sparks between Andie and Mack and the sex.. Lord have mercy the sex scenes will cause you to wiggle in your seat. Fair warning, do not read this in public.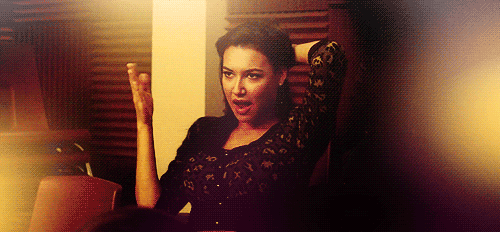 One night in Vegas and some really really good
HOT MONKEY SEX
is all it takes to derail Andie's future plans without her even knowing it.
Who is Andie?
Andrea Marks better known as Andie
Andie has a life plan with set goals that she hopes to obtain at different points in her life.
"I know what's important. I've had a carefully crafted lifeplan guiding my actions since I was fifteen: go to college, go to law school, make partner, get married, have children. It's absolutely normal and fine. All those things are important and valuable to any sane person. It makes complete sense on paper."
Yeah, she is definitely off her rocker with this life plan crap.
Her goals consist of moving up in her firm, getting married having kids the whole shah-bang. Life on the other hand has its own plans and they
DO NOT
line up with Andie's.
When she is just about to reach one of her goals by marrying Bradley, her boyfriend of two years, she hits a road block. One that has her traveling across the country to a small town in Oregon looking for a cowboy named Mack; armed with divorce papers and in need of his signature.
Who is Mack?
Gavin Mackenzie better known as Mack
Mack had me wrapped up in his lasso the second he sat down with Andie at the blackjack table. He is reserved, far from arrogant, very charming and hung like a horse (Andie's words not mind tough I enjoy repeating it) *Grins*
He glanced at me, smiling devilishly.
"I like a little mystery to my women. I think the song lyric says it best: Lady on the street but a freak in the bed."
Mack does not make this easy for Andie…At all.
"Come on, wife. Come take a little ride with me. Let me show you all the things you'll be missing when you go back East and leave me here with a broken heart."
My Thoughts
If you are looking for a sexy light read, that will have you laughing out loud with its witty banter and klutzy heroine this book is for you.
This is not a deep character driven book so if that is what you want move on.
The writing
style reminded me of the ones you mostly see in Harlequin romance novels. I for one enjoy a good harlequin romance so this hit my spot and satisfied my book need.
My Ratings
Characters-
Writing Style- Light, with witty banter and steamy love scenes
Plot/Storyline- Girl goes to Vegas has AMAZING SEX then marries the sexy cowboy she sexed it up with
Steam Factor- HIGH/VERY STEAMY
Overall- I enjoyed it! Check it out!

Now go forth and read. Then come tell us about it on Goodreads!
For more reviews got to http://realitybites-letsgetlost.blogspot.com
*Copy Kindly provide by the author in exchange for an honest review*