Who is ready to see the cover for Rome by Jay Crownover?!
This reveal is going to be different than most as it will be given to us a piece at a time over the next 4 days, with the FULL cover being revealed on September 6th! so, be sure to check back daily to see each piece and pre-order if you haven't already!
Here is piece one of the cover!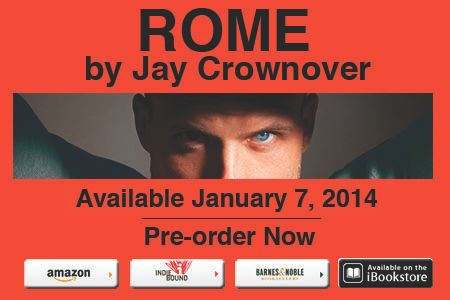 ROME (Marked Men Series, Book 3)
By: Jay Crownover
Release Date: January 7, 2014