WARNING
Reader beware this book has strong BDSM content. Breath-play(asphyxia), Blood play, Bondage and Sensory deprivation.
Dark, very Dark are the Confessions.
The last time I read about characters this
Fucked up
her name was Nora and his name was S
o
ren. But then this is a whole new level of
Fucked up
so I cannot compare the two. DO NOT THINK this is like The Siren, I only refer to those two characters due to their strong masochistic and sadistic preferences only. The plot in this book is nothing like The Siren. The characters in this book left me in a stunned head space at how sadistic and masochistic someone can actually be.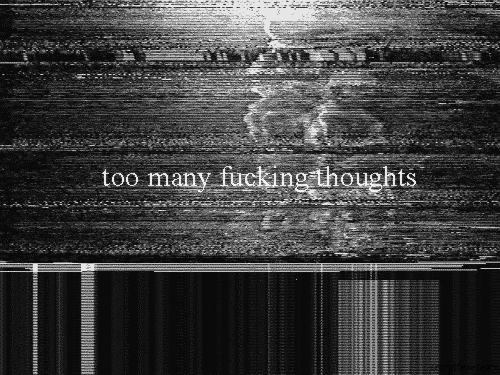 "Evil requires the sanction of the victim."
-Ayn Rand
Let's meet the characters shall we
THE WHORE
London Brown Desniah's alter ego
'If I was looking to play with fire, I wanted to dance in the center of the flames.'
~Inner monologue of London
THE POLITICIAN
Caden Jacob Carrington V(The fifth)
"I told you I'd be back. Now I want what's mine."
He grabbed my chin and aligned our stares.
"You."
~Caden to London
THE DAUGHTER
Desniah Williams 26yr old, affluent, educated black woman
'To say I am messed up is like saying the devil is evil, simply a matter of fact. I am me, myself, and London. At least that's how it's been since I discovered five years ago that I wasn't alone. Recently, I'd become aware of her activities, and it makes me wonder if I want to know all that I don't. I'm weak. She is strong, though, tries to convince me otherwise.'
~Inner monologue of Desniah
In case your wondering
YES
Desniah and London share the same body. But hold two distinct and separate personalities.
THE PHILANTHROPIST
Rhys Christo Edward Stowell
'Beguiled by a woman who uses the oldest profession to torture herself and punish those that love her, I'm ever her dutiful friend. The rebellious son of an elder in the Church of Christ. A man without direction.'
Inner monologue of Rhys
When the book starts we meet London, she has just been contacted by 'The Agency.' The Agency provides pricey escorts to London's elite.
She receives her work orders and heads off to meet her client at the destination given. After entering the luxury hotel the maitre'd, Peter, escorts her to the dining area where the meeting will take place. Along the way Peter mentions her client by name.
"I haven't seen Mr. Carrington in a great many years.."
It causes her steps to falter because she has not seen Caden in five years. She was aware that he recently returned to London from Hong Kong but is shocked he would require an escort service. Of course nothing is a coincidence in the world of literary fiction. As she enters the dining area her eyes lock with his and she knows immediately that he not only knew it would be her who walked in but that he requested her.
Caden is currently running for the political seat now occupied by Desniah's father. Five years ago Caden accepted a job in Hong Kong not knowing that the decision would cause his best friend and love of his life to completely shut him out.
'I had been a year and a half in Hong Kong before I realized Des was lost to me, out of my reach.
I'd let so many nameless, faceless women try to sooth me.'
~Caden
That was the past.. He's back now and he wants Desniah to be his. First he needs to know the truth.
'So why is it so important for me to uncover the truth about Desniah Williams, a.k.a. London Brown, when neither will willingly provide facts…
I bide my time, playing the politician while I unravel secrets, and peel back the layers between us. I chase an elusive dream, one I've yet to abandon, a life with her.'
The Politician has competition
Rhys is the best friend if Desniah and he is also in love with her. They once shared a kiss many months back. Rhys can easily distinguish between Desniah and London. And he is in love with Desniah.
'I'd tasted Desniah, not London. Other men got London.'
~Rhys
And ever since then Rhys has held back his feelings by putting their friendship first. That all changes though when these two have sex. They decide to attend a party together as a couple. And in their minds them as a couple is a fake a show put on for others.
Rhys is not faking one bit he wants Desniah.
BAD.
Rhys harbors secrets and desires that are slowly revealed to Desniah. He fears she will hate him and find him disgusting for his dark desires.
"The dungeon is not open for play until we've discussed hard limits."
~Rhys to Desniah
He has no idea how much Desniah needs him to pull those desires out of her.
Rhys is the only male Desniah has ever let in. She suffered tragedies in her life at a very young age and because of it she is
Both Rhys and Desniah find comfort in one another.
Once Rhys finds the piece of the puzzle that
BROKE
Desniah and her innocence he becomes the protector and
ATTACKS.
Once Desniah finds out what London has been up to she faces her betrayer and she
BREAKS. Again.
And Caden, Well let's just say if he finally gets the answers he seeks he'll never be the same. Because the truth
HURTS.
Thoughts
Wow! I loved this book. When I first started I remember thinking "what the fuck did I get myself in to?" LOL! And I find when I ask myself that it's often turns out to be a good thing. That statement causes me to hold on tight to my knickers because the ride on the rode that I travel will be treacherous. This book had me on the edge of my seat unsure where and how it will end. And then BAM. I was left hanging.LOL! Now awaiting the next Volume of books.
The Alter Ego
SUPERB! GENIUS! And I love this aspect. In three scenes the switch happened right before the readers eyes. Two of those times it was around Rhys and he went right with the flow. He can tell the two apart just by the posture of either Desniah or London. It was amazing to read it was literally like a movie playing in my head. I love Rhys attitude towards London he knows she can't be trusted. I would have to agree with him by what I read. London is a loose cannon. And you cannot trust a loose cannon. PERIOD.
I think the author has a very unique tale by way of confessions. I enjoyed the cast of characters each unique.
Rhys-
I especially like Rhys his character is pitch black. He is in a constant battle to fight the darkness that consumes him. He is a true sadist and it's very scary. I'm not sure if Desniah is truly aware of what she is in for.
London-
Is Desniah's alter ego. London is a true masochist. The way she was born into exsistence is beyond horrible. She feeds off pain and desires it unlike no other I have ever seen. She claims to be protecting Desniah... But I'm not sure how true that is. London is a loose cannon and she seeks to feed her masochistic desires no matter what.
Desniah
Hmmm. I definitely think Des has a masochistic side of her, she needs to be controlled that's for sure. I think that is part of the reason London is around.
Caden-
The little I know about him says that he is indeed in love with Desniah. But in all honesty I doubt he can keep her content. He hates what she does and hates that she craves the things that are done to her as London. I really want to know how he knew about London and to contact 'The Agency.'
I really need the next Volume. Like NOW!
Dear Readers
Bring on the Hedonism! I recommend this book to those who can handle dark edgy reads, this book is not for the faint of heart. It deals with rape, cutting and hardcore BDSM theme's. It is strong on the S&M but does not have a rape scene, it does however deal with it's after effects. If you can handle that READ THIS BOOK it is sooooo G O O D!!! I highly recommend!
My Ratings
Characters- Strong willed, Lovable, Scary and Intense
Writing Style- Creative, Unique, Dark and Raw
Plot/Storylines- Keeps you on the edge of your seat
Steam Factor- High/Very Steamy
Overall- I LOVED IT!!!! READ IT!

Now go forth and read. Then come tell us about it!
*Copy kindly provided by the author in exchange for an honest review*
Book strand:
http://www.bookstrand.com/confessions-collection-vol-i-london-brown
Leila DeSint was born in a small town on the east coast of Canada. Her nomadic childhood gave her the ability to ebb and flow with the seasons, people and places she lived in. Most often, she could be found in a corner with a pencil and notepad using words to recreate the dark world around her. Many summers of her youth were spent on the shores of her birthplace collecting seashells, but she alway
...
s retuned them for the next wanderer that happened by.