Life in Sugartown hasn't always been easy, not for an ex-con like Elijah, and certainly not for Ana, who grew up desperate for a way out.

Meeting Elijah changed all that; Elijah changed a lot of things.

You'd think that after three years together and the worst behind them that life would be a walk in the park, but Sugartown's sexiest couple may be about to face their biggest obstacles yet.

Between failed marriage proposals, a trampy ex-lover and a tempting new biker, Sugartown is suddenly not so sweet.
They're head-over-heels in love. It should be simple—but it rarely is.

Will they make it down the aisle to the happy ever after they deserve? Or are some relationships just destined to fail?
Genre: Contemporary Romance with Suspense
4.5 STARS out of 5
In Welcome to Sugartown we met Ana, at nineteen she was working at the diner owned by her family filling in her late mother's shoes as
the
pie maker in town. We also meet Elijah, an ex-con who rides in to Sugartown on his bike in search of a job at the shop across from said diner. Elijah is described as a 6'3, deliciously tatted aussie. Which is evident by the way he leaves Ana and her bff Holly drooling on the floor of the diner as they watch him pull up through the window.
The chemistry is undeniably strong between Elijah and Ana right off the bat. Only…circumstances prevent them from being together. However once they finally make that move there is no denying that they're meant for one another. Nothing about their journey is easy in book one.
Fast forward
to book three! (NOTE: Book two was not their book but they are featured in it.)
In Greetings From Sugartown it looks like big trouble is a brewing and a hoochie is looking for a good screwing. (hoochie is pronounced: who-chee, it references a loose woman)
It all starts with Elijah making a life changing decision. This is then followed by life's not so kind interruptions that in turn hint to a fate that cannot be determined by him or Ana…
one
of those interruptions being a
HOT
new biker in town.
When Ana feels all is not well with Elijah she seeks out the source of his troubles determined to love him through it no matter what.
"Hey, what's going on with you?"
"I need you to promise me that no matter how bad it gets , no matter how dark my demons are, you'll never walk away."
"I promise."
"Swear it."
The desperation in his voice is killing me. We've had our fair share of fights, and we've endured a lot more ups and downs than most couples . I'm no stranger to any of his moods, but these rare bouts of panic frighten me more than his fury ever could.
"I can handle your demons, Elijah." I shower his face in kisses , attempting to heal the hurt with every press of my lips against his skin, though I have no idea what it means. I just want to erase the pain from his voice, from his heart.
"I'll take them and wrap them in light, and then I'll give them back to you, because you need them to make you whole , and without them you wouldn't be the man I fell in love with."
"You shouldn't love me. Not for what I'm about to ask you to do."
You know what I hate.
I hate doubt…because it has the power to kill any thing if you let it. Is their relationship really strong enough to withstand whatever comes their way? OR are they meant to only be with one another for just a time?
Just when you think the coast is clear of life's trial filled interruptions you get hit with a sledge hammer to the back of the head. And you're out.
COLD.FACE.DOWN.ON.THE.GROUND.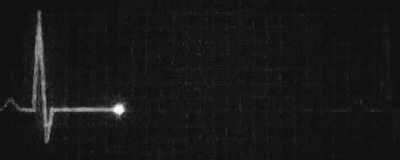 Find out how it all plays out in Greetings From Sugartown.
My Thoughts
This is actually a pretty quick read, a true fast pace page turner. I've read it twice ;) The Writing: Carmen Jenner is a generous writer; she gives us both the male and female pov which I thoroughly enjoy, there were also plenty of twists that had my jaw on the floor. So let's just say that I really
LOVED
the writing PLUS the story was very much entertaining! Jenner excels at making you laugh with some humorous character interactions. Then she goes and steams up your ereader screen with some really HOT sex scenes. In between the belly laughs and great sex both Ana and Elijah are tackling trials that test their relationship as they face off with some insecurity issues taking up residence within each of them.
THE EPILOGUE? FAN-TAB-ULOUS! One of the BEST!
My Ratings
Characters- Fun and Witty…well most of them.
Writing Style- Solid. Jenner gives us her signature wit with a few twists and great steamy moments.
Plot/Storyline- Elijah's past decides to pay his future a visit.
Steam Factor- High/Steamy on a scale of 1-10 I say 8
Entertainment Level- Lo-Med-Hi I say Hi I was bent over in laughter at one point because a scene was so funny.
Overall- I LOVED IT!!!!! *Grins* READ THE BOOK!

Now go forth and read. Then come tell us about it!
Book #1 Welcome to Sugartown
by Carmen Jenner
Book #2
Enjoy Your Stay: Sugartown
by Carmen Jenner
Book #3 Greetings From Sugartown
by Carmen Jenner