Shhh...Gianna's Side by M. Robinson
Released: September 1st, 2014
Have you ever lied? Held secrets? Betrayed someone?
I have.
McKenzie and I were best friends, soul sisters. We shared everything…or so she thought. To everyone I was perfect and happy. No one knew the real me. That was until I saw him. Everything changed the second we laid eyes on each other. The world stopped moving and only we existed in it. But it just added to the secrets and lies, it became too much and I couldn't tell apart what was real and what wasn't.
This story is for anyone, who has ever lied and lived to regret it…



There's more than one side of the story. This is Gianna's side. To know the other, continue reading Shhh... Mack's side, written by Jettie Woodruff. Both book are standalone novels, and can be read independently.


Erotica thriller. Mature audiences only.
4.5 WHAT. DID. I. JUST. READ. HEARTS.
Genre: Erotic Thriller
I don't even know what to say about this book. It's like being lead on the path of no return. Once you know all the players and what happened you can never go back. It will hit you right in the feels.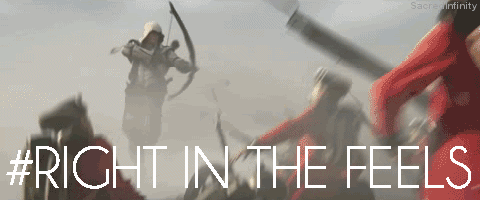 Gianna is a liar and a betrayer; her memory bank is where she secures all of her secrets…secrets that have been kept for over seven years. Don't get it twisted, this was not always who she was, it's the person she became due to events that transpired in her teens. To a young girl who felt she had no other way out.
No way out of her pain.

No way out of the love that still haunts her.

Her way out of the lies that seem to hold her.

No way out of the betrayals she lived through.
A love that binds
Raised in the small town of Shayla Harbor, Gianna grew up in a loving home with both parents. Her best friend Mack grew up right alongside her. The girls become inseparable as children, becoming more so sisters than best friends. Their parents are
very
close friends as well as colleagues so it seemed like fate that these two young girls would be as close as ever.
On the outside Gianna seems happy; on the inside she's a total wreck not only does she start to experience those horrible growing pains as a teen but she finds herself trying to compete with her sister and best friend Mack. Whereas Mack is a good student with good grades and receives praise for it, Gia falters and struggles to maintain her grades. The good thing about the love that bonds together sisters is that Mack helps Gia whenever she sees her stumble and vice verse.
When the girls enter high school Gia get's a boyfriend, experiences her first kiss and eventually has sex for the first time. It is when she falls in love for the first time one would think that everything is perfect. Only there is
NOTHING
worst then falling in love with someone you can't have. Where the simple pure natural act of falling in love as a teenage girl seems easy
Gia's fall
is a slippery slope that if not traveled carefully could end in
DISASTER
.
A disaster of lies.

A disaster of betrayal.

A disaster of pain.

A disaster that haunts her seven years later.
Gianna is hanging on by a thread away from family with no friends falling deeper in to a dark hole. When her past comes back to haunt her it brings forth more secrets. Secrets that swallow her whole. Gianna is broken…shattered…and she truly believes there is
NO WAY
to put herself back together again.
"If I push and let go you're done. And not so much as one person will know it. They will just think that you're hiding. All you've ever done in your life is hide. Look ahead of you…do you see the clarity. Do you see who is in control?"
"Yes…" I sobbed.
"Should I let you go? Do you want to die?" he bellowed.
When I didn't answer he pushed me forward and let go, "NO!" I screamed, as he wrapped his arms around my waist and pulled me back in making us both fall to the ground with me in his arms. My body shook and I started to cry hysterically.
"Shhh…" he repeated my ear, "That's what I thought."
I clung to his arms like a baby, I clung to him wanting him to hold me and love me and tell me he was lying, I clung to him like he was my everything.
He rocked me back and forth, "Shhh…"
My Thoughts
This book is very raw and gritty. When it starts you are thrust in to Gianna's present day darkness before being taken back to her past to learn what lead up to her living her life so recklessly.
The story flows well and packs a mean left hook as surprising secrets are revealed. I was kept on the edge of my seat trying to figure out the why's and how's behind some of the characters actions.
What you need to know:
All readers need to be aware that there is more than just one side to a story. This is Gianna's side, I suggest you also read
Shhh... Mack's Side
by Jettie Woodruff.
My Ratings
Characters-
Crazy, Manipulative and did I say CRAZY
Writing Style-
Beyond edgy. M. Robinson has NO boundaries
Plot/Storyline-
An erotic thriller that has a young woman facing her past, recounting her mistakes and admitting her betrayals.
Steam Factor-
High/Steamy on a scale of 1-10 I say 8
Entertainment Level-
Lo-Med-Hi I would say High so many twist and turns my head spun
Overall-
I LOVED IT! READ THE BOOK!

Now go forth and read. Then come tell us about it!
US
http://amzn.to/Z56e5E
UK
http://amzn.to/1x39gqb
AU
http://amzn.to/Z56e5E

CA http://amzn.to/W3zhVp
Connect with M. Robinson here:
FACEBOOK -- GOODREADS -- WEBSITE