Published: Dec 10th, 2013
Fate intervenes twelve years later and their paths intersect once again. All three will question whether the heart is truly capable of dividing and being divided; each will decide whether it matters who you loved first or who you love last.
Together they will learn that in the end, there can always only be one.
Minor Spoilers(if you have not read book #1 The Light In The Wound, a part of this review can be considered a small spoiler)
-mature content reader discretion is advised.
4.5 STARS out of 5
Genre: Contemporary Romance

"I have not broken your heart – you have broken it; and in breaking it, you have broken mine." —Emily Bronte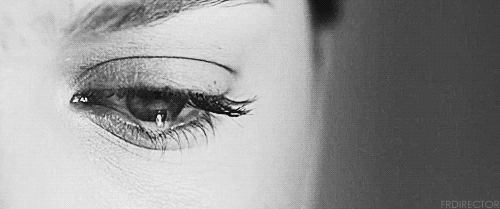 This was
not
an easy read, Christine Brae dug deep and left pieces of her heart on every page.

LOVE-JOY-PAIN-PASSION-HAPPINESS-SADNESS-ANGER-HATE-HIS-WOUNDED-LIGHT
His Wounded Light will show you without a doubt that love can bring us together and it can sure as hell tear us apart when hit with life altering moments.
"I'm going to spend every night of my life kissing away your memories of him. I'm going to find places he never touched, places he never kissed, and our first times will be a thousand times sweeter than your first times with him. Isabel, you are the love of my life."
—Alex to Isabel, The Light in the Wound
When I
first
met Isa(Isabel) in The Light In The Wound she was in bed with one man, Jesse, while she planned to marry another man, Alex, the next day. And she did, she married Alex and was happily married. When His Wounded Light opens Alex and Isabel are in Paris celebrating their 12yr wedding anniversary.
Told in three parts Joy, Love and Pain and not in any particular order. Given in three pov's Alex, Jesse and Isa's in
that
order. His Wounded Light takes twist and turns that I never expected.
My perfect family. My perfect life.
-Alex
Alex and Isabel are happily married raising their two children. Each are successful in their own right. Their love radiates off the pages and it is
truly
beautiful. You know without a doubt there is nothing he won't do for her and she for him.
While I listen to the sweet sound of her voice and feel the weight of her body on me, I'm once again struck with desire for her. I want her. Now. I want her when we're alone. I want her when we're not.
- Alex
However we all know love can be tested.
"Isa, when we see each other again, whether it's tomorrow or next week or years and years from now. Whenever you see me. Look into my eyes from across the room wherever I am, wherever you are, and know that I LOVE… YOU. That's never going to change. Look into my eyes now and feel it. It will always be only you, no matter what, no matter when."
—Jesse to Isabel, The Light in the Wound
Jesse is Isabel's ex, and he is still deeply in love with her and all he wants is his chance to prove that they are meant to be.
--But are they meant to be or is Alex he true love?
--Is
anything
strong enough to penetrate the love Alex and Isa have for one another?
--And if so what role will they each play in it?
You can lose yourself a million times over, but your heart will always know who you are. In every wound and place of emptiness, love provides a light that guides you through the darkness. It relentlessly seeks you out and stops at nothing to find you. Love always finds you. And when it does, it will bring you home.
-Isa

The Story is very emotional I had to put the book down at one point while reading. It's safe to say that I am very invested in these characters. By giving readers a panorama view with all three pov's we get to know what Alex, Isa and Jesse are thinking and feeling and I
FELT
their
PAIN
.
My Sweet and Sour
The Sweet
– Well that's easy L O V E, in every measure! Plus all the HOT SEX Alex and Isa had!
I'm Team Alex people!!!
The Sour
– A character,
Luke.
My Thoughts
His Wounded Light proves that love never fails even if the people we love do. Do not feel mislead by my review, this is not a love triangle romance..well..not exactly. And unfortunately I cannot give clear details without spoiling the book.
The Writing – Brae, had a lot more sex in this book then the previous and I loved it!!LOL! Aside from that her growth was evident as she took unexpected risks with her characters. She also took the time to delve in to their actions and the reasons behind them.
Overall
- Christine Brae did an AWESOME job.
I highly recommend this series to romance readers!
My Ratings
Characters- Lovable and Heartbreaking
Writing Style- Solid, Honest and Sincere
Plot/Storyline- Finding Love again
Steam Factor- High/Very Steamy
Overall- I enjoyed it! READ THE BOOK!
Now go forth and read. Then come tell us about it!
"Baby, remember that project that I'm working on with my dad? In Hong Kong? I have to be there for about two months. I plan to fly back on weekends."
She tries to remain impassive but her tone doesn't hide the concern in her voice. "Okay. Hold on. I'll work with Penny on the events—I'm not worried, I can wear one or two of the gowns I just picked up this week and Penny will let me know whether it's local or international.

Let's talk about that more when we get home." She sighs and reaches for my hand as she continues, "Flying home every weekend is not only too risky to me, but more importantly, I might not make it being that far away from you for that long." She puts on a pout and leans over to kiss me.
My wife has become quite an expert at representing the right image on these occasions. International means she wears clothes made by a local designer. Local means she can wear whatever she fancies from the fashion houses in Europe.
"Too risky? As in accident risky? Contracting a contagious disease risky? What?" I ask lightly.
"Too hard to explain. Please just let me plan this out."
"I love this new you. The 'I can't live without Alex' you."

I nibble on her ear as I lower her down on the seat against the wall of the booth. She moans and opens up her legs as I snake my hand up her dress. "Oh God. Here we go again. Isa, seriously? Why do you even bother to wear one?" My fingers skim across her barely-there thong underwear that give me complete access to her smooth, silky skin. And everything else inside it.
"I thought I'd make it easy for you all night," she says, her voice low and sensual.
I'm told public loving isn't such a big deal here."
"I'm starting now. Then I'm finishing up inside of you sometime in the next hour or so."
Dream Casting


Christine Brae is a full time career woman who thought she could write a book about her life and then run away as far as possible from it. She never imagined that her words would touch the hearts of so many women with the same story to tell. This is her second and final book in the Light in the Wound series. Her third book is scheduled to come out in late 2014.
When not listening to the voices in her head or spending late nights at the office, Christine can be seen shopping for shoes and purses, running a half marathon or spending time with her husband and three children in Chicago
OTHER WORKS OF CHRISTINE BRAE