Spoiler Free -mature content reader discretion is advised.
4 STARS out of 5
Genre: Contemporary Romance Erotica

He was quietly ruining me, wrecking me, shattering me on a low pulse for any other man. He owned me, and I was happily being captured.'
-Darcy
I LOVE LOVE LOOOOVE THAT LINE!
Ladies you will love Easton not only does he have the sexy British accent but he also has an I'M-GOING-TO-MAKE-YOU-SCREAM cock piercing.
REVIEW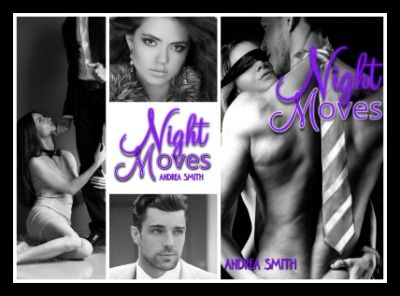 Darcy Sheridan is a 22yr recent college grad, she is a privileged *coughs*
spoiled
only child who is use to getting her way. She is currently preparing to take on a new job at her father's company. A company she may very well run one day. On a high from both her and her boyfriend's recent successes she decides to pay him a pleasurable visit when she catches him in a…compromising position.
Hurt from the betrayal, Darcy decides to spend the holiday in Belize and that is where she catches the eye of sexy Brit. Easton Matthews.
'He was watching me watching him.'
-Darcy
Easton spots Darcy and the attraction seems to be instant much to the dismay of his female companion. The encounter in Belize is
H O T
but brief before Easton let's Darcy know that this will
not
be the last time they will see each other.
And he was right. A few months pass and the wedding Day of Darcy's best friend approaches and once again she finds herself suddenly face to face with Easton.
Both Darcy and Easton are adults and as adults do they decide to link up and have sex. What should be a simple hook up eventually becomes more when he decides to make himself a permanent fixture in her life by way of her fathers company.
'The things I wanted to do to this woman.'
- Easton
It's not long before sexual pleasures bring forth feelings of love in Darcy. Yet the relationship maintains its sex only status. She knows that is impossible to have Easton the way she truly wants which would be exclusively with him fully committed to her. Easton catches feelings too he just refuses to acknowledge them for what they truly are. His love for Darcy.
They push each others buttons in anger..
They pull off each others clothes in lust...
And the sex is
F I R E!!!
'It'll never be over. This thing we have . . . this complicated and beautiful thing that you and I share with one another? I won't allow it to be finished because I do love you in spite of my black heart and my flawed emotions."
-Easton
My Thoughts
I love when the book title is mentioned in a book which has happened often for me lately. But in this case I LOVED not only
how
Night Moves was mentioned but
what
it was. Of course you have to read the book to find out *wink wink*
What really worked for me was the fact that Darcy could handle not having Easton in her life. It was as if no matter what happened she knew the show must go on. The once spoiled girl blossoms in to a woman who goes after what she wants with a new tenacity. Easton on the other hand was stubborn but he had his reasons and once you find out what they are you will empathize for his character.
The Writing
is well done and highly entertaining! The plot has quite a few twists and turns as secrets, relationships and true identities come out. And
no one
is safe when it does.
My Ratings
Characters-
Sexy and Feisty
Writing Style-
Entertaining and keeps your attention from start to finish
Plot/Storyline-
Sexy and engaging with a touch of suspense
Steam Factor-
High/Very Steamy on a scale of 1-10 I say 8.5
Overall-
I enjoyed it! Read it!!

Now go forth and read. Then come tell us about it!
Andrea Smith
is an Ohio native, currently residing in southern Ohio. Ms. Smith is the mother of two grown sons; grandmother of four. The 'Baby Series' trilogy is Ms. Smith's first self-published work. Having previously been employed as an executive for a global corporation, Ms. Smith decided to leave the corporate world and pursue her life-long dream of writing fiction.