Talk about a punch to the gut..this book has the power to double a person over in pain.
NO JOKE.
Past Imperfect is Brad Johnson's story. Brad is the grade A a**hole readers had the lovely chance to meet in Present Perfect. Sadly this meeting was not all good, his character became strongly disliked. I thought "how on earth does Alison G. Bailey plan to redeem this douche." While not impossible it sure as heck won't be easy.
Soon after having that thought I found myself eating those words because it
was
easy for me to fall for Brad Johnson.
One girl and one night is all it takes to flip a switch in Brad. Albeit a tragic night..nonetheless it forces him to become accountable while simultaneously evoking change. He becomes a new man, no longer the Brad of the past. This is the man I fell for..the Brad of
Past Imperfect
'She was my vibration. Heat started to crawl across my skin as my chest began to tighten. What was wrong with me.'
-Brad
Brad's in love *Grins slowly* And he knows it in the bottom of his heart. Like him, Mabry Darnell is a first year attorney at the firm, she and Brad have worked together on many projects and have pretty much danced around their strong attraction for each other. Even though she was warned not to go anywhere near him with his reputable playboy ways Mabry could not stop the intense heat wave once it hits.
And I'm talking deathly hot temps here people, enough to melt a human on the spot.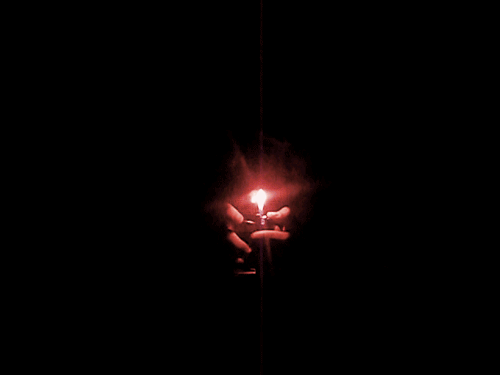 I doubt anything could have put a stop to these two coming together. Alison G. Bailey does a good job setting up the chemistry between Brad and Mabry. So much so that when you read the scene of how they first meet you feel it..
LITERALLY
feel it just like Brad does. It was then that
I. WAS. CAPTURED.
It hits you, its immediate and you just know. He found her. The one placed on this Earth for him.
Giving in to lust is easy but admitting to love can be harder to do. The unique part here is that Brad has no issues with telling her he loves her. Mabry on the other hand not so much she freezes up on Brad turning that intense heat they share into the frozen tundra.
"Everything about him turns me on, his body, his charm, his intellect and his humor."
-Mabry
Who is Mabry Darnell?
When I initially meet Mabry's character nothing about her stood out I actually had to get to know her before I could catch up to where Brad was. The more I got to know her the more taken I was
annnnnd
the more my heart ached for her. Mabry is a character you'll find yourself rooting for. You want her to overcome the pain that she seems to carry around like a big blemish mark on her soul.
" Why is there so much sadness in your eyes?" His question catches me off guard.
-Brad to Mabry
Without ruining the story by telling all I will say this. The sadness from tragedy can be seen in her eyes by the one who loves her. Mabry fears that she'll be like her mother and her father is no longer a father in any sense of the word. This plays a big role in Mabry's life to the point where it actually controls her.
Brad becomes relentless when Mabry decides to pull the escape clause out on him. She claims that their relationship was supposed to stay fun and physical. Not hearts with talk of being exclusive. Yet, Brad's unyielding wooing breaks through to her heart. And of course that is when the unthinkable happens.
'My past is about to meet my present. Mabry.'
- Brad
My Sweet and Sour
My Sweet-
Love. Love had its own starring role in the book. It put fear to rest and overcame the past. Love held tight, it may have swayed and bent in the storm but just as a palm tree does was firmly planted and weathered those storms life brought.
My Sour-
Brad's parents BandB (The Bitch and the Bastard) his words not mine. I could not stand his parents. In fact I HATE THEM.
My Thoughts
The story was emotional with a slightly dark edge to it. Readers get a dual pov and some flashbacks that help you to better understand both Brad and Mabry. I found that the twist lined up perfectly with the subplot which was very VERY emotional.
On a side note
Past Imperfect has one of the best epilogues I've read in some time. Rarely do authors indulge us in the future of the characters we grow to love the way Bailey did in
this
book with
this
epilogue!
My Ratings
Characters-
Sincere, Lovable and Sweet
Writing Style-
Very Good
Plot/Storyline-
A man who turns a new leaf by letting go of his former playboy ways finds that holding on to the girl that now has his heart may not be so easy
Steam Factor-
High/Steamy on a scale of 1-10 I say 7
Overall-
I enjoyed it!!
My Recommendation :
I recommend this to all NA lovers!