By Devon Ashley
Genre: New Adult Romantic Suspense
Released on: January 21, 2014
She loves him. He loves her. But sometimes love just isn't that easy...

Everything happens for a reason. I just wish I knew the why behind mine.

Five years ago, graduation wasn't what it was supposed to be. Publicly humiliated, Melanie was more than happy to kiss off her high school sweetheart. But in doing so, she lost more than just her boyfriend, she lost the only other guy she truly cared for – his best friend, Shane.

Shane loathed the idea of returning to his small hometown. He just wanted to get in, help his best friend manage a legal matter, and get the hell back out again. But he wasn't expecting to run into the one girl who got away, who always held a piece of his heart despite the animosity that lingered. Melanie could've been the one, but after everything that happened, trust was a serious issue.

She just wanted to do right by her son. He just wanted to do right by his best friend. And just when they thought they could find the strength to forgive the sins of the past, more secrets and lies bubble to the surface, threatening to push them irrevocably apart.

**New Adult Romantic Suspense
Language and Sexual Content**
3.5 HEARTS out of 5
Genre: New Adult Suspenseful Romance
(mature content reader discretion is advised)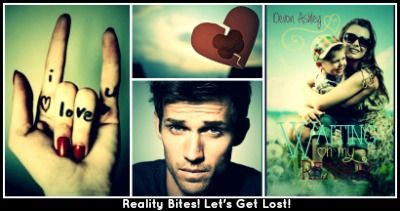 After four years, coming back to his small hometown was the
last
thing Shane Michaels wanted to do. It's the kind of town where everybody knows everybody PLUS all their business. He moved away with his family during his senior year but kept in touch with his best friend, Brad. While we are on the subject of Brad. he is the reason Shane is back. Currently flexing his soon to be law muscles, Shane is on a mission to help his friend claim some assets left by his deceased grandmother.
First night back he runs in to a familiar face at a local bar named Sully's Tavern and Grille. Mel Peterson. Mel dated his best friend in high school she also broke Brad's heart senior year. It takes a minute but
only
a minute before you realize that Mel is not Shane's favorite person. Bro's before ho's, right?
When Mel spots Shane not only is she shocked but her lust meter goes up Up UP! Just as gorgeous as she remembers him to be though she is thrown off by the switch in his hot to cold demeanor… and words.
'It wasn't his words that caused my forehead to crease, but the coldness in which he said them. So left field that my body came to a complete stop with his.
Shane holds Mel responsible for sending Brad off the deep end for something that happened four years ago. Hold a grudge much… Let's just say it appears that Brad never recovered and you can understand why Shane is pissed from the tiny bits of info that starts to come out.
Mel never planned to stay in her hometown yet things happen and here she is, a single mother just trying to make ends meet. Then here comes Shane trying to knock her down a peg.
That damn whore tag was going to stick with me forever, and now this? The town gossipers would have a field day.'
The bullsh*t Shane is tossing her way is not going to change anything. After graduation Mel had to endure all the gossip, name calling and shame that came with being considered a town whore. So no, HOT or not she has zero time for Shane and his as*hole treatment. That is one thing I know readers will love about Mel, she's strong and a protective mother bear when it comes to her cub.
As Shane attempts to collect what is owed to Brad he hits road block after road block because nothing is as it seems. The only thing consistent even though it drives him crazy is the attraction he has towards Mel. He wants her just as bad as he hates her for what she did in the past.
Moving beyond the past could easily be done, he's just waiting on a reason to do it.
Thoughts
Frankly, I have no idea how either of these two was able to even see one another around the big pile of bullsh*t that stood between them.
There was so many untruths floating around and it seemed to take entirely too long for them to see the obvious. This led to a deep frustration within me; they began to piss me off around 30%. Slowly my interest started to dwindle after that and the characters only continued to make me angrier with their inability to speak up and
TELL THE TRUTH
.
On the flip-side I enjoy books where the hero and/or heroine have a love-hate relationship that feels like it can tip in either direction at any moment. Don't know why, I just do ;) Another like for me is a strong heroine. I hate weak woman and Mel was not weak in the least.
My Rating and Why
I gave Waiting on my Reason 3.5 STARS because I failed to stay connected to the main characters. In short they frustrated me to no end for a good portion of the book and I cannot overlook that. Yes after a while I was pulled back in but by then the book was coming to a close. I also thought the story line was a little predictable.
Did I like the book? Yes!
Do I plan to read more by this author? Yes!
My Ratings
Characters-
Likeable although Shane spent a lot of time making me mad
Writing Style-
Good
Plot/Storyline-
Guy returns to his home town and falls for his best friends ex, a woman he has despised for the way things ended with said best friend
Steam Factor-
Medium/Moderately Steamy on a scale of 1-10 I say 6
Overall-
I failed to stay connected thus 3.5 stars

Now go forth and read. Then come tell us about it!
*ARC provided by author for an honest review*
I'm a mom, wife, a lover
and
a fighter, coffee addict, wicked knitster, Microbiologist, baker of fine yummy treats, and someone who will fight you to death for that last bag of M&Ms during the zombie-apocalypse. Seriously, my addiction is that important to me. Oh, and I say
seriously
way too much. Seriously.