Being in love with the same girl your entire life isn't all it's cracked up to be. She uses me in every way imaginable. How does she see me? I am her perpetual one-night stand. No strings, no attachments. Just mind-numbing sex ... for her anyway. — Greer


Feeling like the life is being choked out of her in the small town of Anaconda, Montana, Denver Dempsey craves the escape that college offers … even if that means leaving her "best friend with benefits" and looking for a new way to forget. Thinking she's found the perfect hookup in Ransom, Denver's outlook on college is bright. That is, until Greer shows up looking for a second chance, and Ransom's interest turns to hatred.


Threading my fingers through his curls, I pull him in and shift my mouth, fitting my lips to his. My tongue darts out to tease his bottom lip, and he opens for me. "Oh, Greer," I murmur before teasing him lightly. He's so wet and so delicious. His now hard length rests against my thigh, and I groan. Oh, I want him. I want him now. "Greer, I want you," I whisper against his lips before kissing him lightly. "Have you been with anyone else?" I screw my eyes tight because I hope not, but I would understand—we all have needs.
He stiffens against me for a second before he whispers gruffly, "Hell, no. Denver, you're it for me, you know that." His tongue tangles with mine, searching, destroying. He pulls back and utters, "I want you too. So bad."
"Let's go somewhere," I coax. "There are lots of little trails for us to go get lost on."
"Mmm … how 'bout I make you feel good right here?" He nips at my bottom lip. "Right now?"
"What?" I breathe through my haze. "We might get caught." He recaptures my lips with his and works me over with his tongue. Suddenly I'm reminded of the time we sneaked off during our prom. Oh my God. It was … mind-blowing. The thrill of getting caught. The thrill of our dates waiting for us in the ballroom of the hotel while we fucked each other hard, up against a wall in the housekeeping closet. Yes, please. I want that.
I'm jerked from my thoughts as he pulls me from the truck bed. I latch my legs around his waist, not certain where we are going, but along for the ride, nevertheless. He doesn't take me far. His truck is farthest from the little party on the creek. He doesn't open the door though. Just pins me to the truck and lets me slide down, drops one of my legs, and pulls the other high on his hip. He nudges my free leg between his and squeezes me tight.
"You ready? Hold on," he commands before I can answer.
"What? What are you doing?"
"Trust me," he says, as he buries his mouth in the hollow of my throat. His hands slide in my back pockets, grasping and squeezing. "We promised. No touching like that. No sex. Even though I can't wait to be inside you again, this is gonna have to do." He drops his forehead on mine. Those fiery eyes meet mine, igniting a blaze. "The best non-fuck fuck of your life." And those words douse it with kerosene, creating an inferno. A tremble works its way through me, and I almost come right then.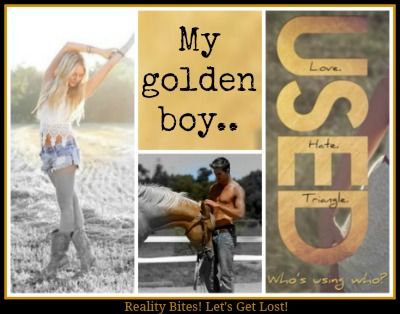 Denver Dempsey is happy to leave behind her hometown of Anaconda, Montana. After all being seen as the high school slut is no fun and being listed as a cast out for it is even worse.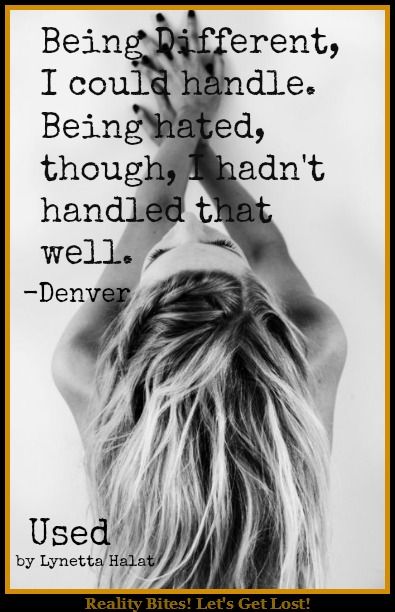 To say that she could not handle it is an understatement she usually solved issues with her fist. Maybe I should say she defended herself with her fist, yeah, that's more accurate. Backing her every step of the way is Greer, her best friend. The guy she also leaves behind after high school when she goes off to college.
"I'm giving you as much of myself as I'm able to, Greer"
- Denver
While attending a party with her roommate Maggie; Denver spots the number one bull rider in the collegiate circuit and she sets her sights on him.
'My Rodeo God is a senior and getting ready to go pro. He's got his arms folded so that his faded blue jean shirt is pulling tight against his muscles. His sleeves are rolled up, putting his tattoos on display...'
-Denver
It seems natural that
she
as the number one barrel racer and
he
as the number one bull rider should hook up right? At least…in her mind it does. Oh, and by hook up I mean just that, sex with
no
strings. When she finally makes her way across the room and speaks to him that desire solidifies.
Cue the butterflies. Massive swarms of them'
-Denver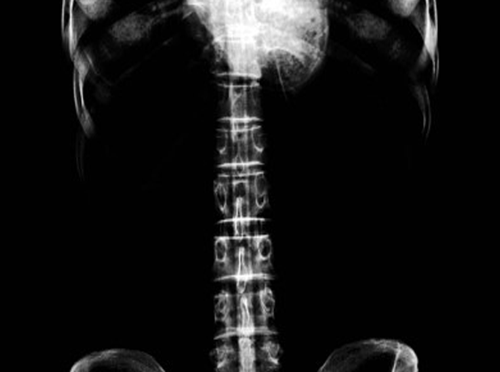 His name is John Ransom
'buzz cut, tattooed, tall (for a bull rider) and built like a Mack Truck'
When he spots Denver he immediately likes what he sees.
'I'm convinced she's the girl I want to break all my rules for.'
-Ransom
There's just one problem, Ransom is not the only one vying for Denver.
Greer. Where do I even begin with him? Greer, is Denver's best friend and he is also a friend 'with benefits' and he wants more. He loves her, always has always will. And all he wants is for her to give him a chance.
"Do you remember me telling you once that you're the only one I see? If I let you go, I'll go blind. I'll see nothing, want nothing, be nothing."
-Greer
Greer is Denver's golden boy, he was there for her when no one else was. He has seen her at her lowest points and defended her when she was mistreated even if it was against his own flesh and blood. They've been best friends since they were in diapers, and he has given her his heart knowing she has no idea how to truly care for it.
Now here is the thing you should know about Denver, she's the girl with her middle finger to the world and has every right to be that way. She is the daughter of a whore and her mother's sins seemed to have infiltrated in to her pores. Denver is a self confessed slut.
She claims it.
She owns it.
I am a slut.
Not just in my imagination.
Not just in my DNA.
-Denver
'A wrecking ball only goes the direction you send it. It was only fair that it had come crashing back into me full force.'
-Denver
Takes a licking and keeps on ticking. Yup, that's Denver; this chick is a fighter yet has no clue of the strength she possesses. I am eager to watch her grow in to that strong confidant woman because in Used whenever she took one step forward she seemed to be pushed back three.
I wonder how long it will be before she removes the blockades.
I wonder what it will take for her to see herself more clearly.
Tread lightly, because everything is not exactly what it seems
WITH ANY
of these characters. Lynetta Halat does an awesome job with peeling the layers off of her main characters slowly. In the beginning she gives us a little past to present to let us catch up on what's going on with Denver.
I enjoyed reading about Denver, Greer and Ransom. I especially like how Halat allowed us to see things at the right moments. That peeling away of the layers process is what stood out to me the most in her writing, well that and..this one really hot scene *wiggles eyebrows* BEST DRY HUMPING SCENE EVAH!!!!!
FAVE LINES said or unsaid
'My golden boy.'
-Denver referring to Greer
'I never knew slipping into slutitude would be so easy'
-Denver
"You should run, motherfucker"
-Ransom
" You've got an itchy trigger finger, and it happens to be resting on the self destruct button right now. I need you to step away from the fucking button Denver"
- Ransom
My Sweet and Sour
My Sweet
– Austin, I LOVE AUSTIN!!!! I really hope he gets his own book! The guy is hilarious!
My Sour
- To my dismay there is zero character growth with Denver she struggled up until the end with herself loathing and I think Halat intended for it to be that way; this is a 3 book series.
My thoughts
Used is pretty steamy and has some twists that I did not see coming. I absolutely LOVED the secondary characters. Maggie and Austin kept my attention just as much as the main three. And Halat gave us just enough to want more. I would love to get to know Pete and Maggie in their own book as well as Austin. YES, MORE AUSTIN!
The writing was something I struggled with juuust a little, it took me a while to get in to the book. By a while I'm talking a good 35% before I was officially hooked in. And even then, Used was floating at the 3 star mark up until the last 30% for me, around then it became a 4 star book.
What I loved immensely and I know others will too… was the dual pov!
I'm very curious to see what will happen in the next book. In case you're wondering..
YES
, I will be continuing with the series.
My Rating and Why
I gave Used 3.5 stars because Denver was a really hard chick for me to connect with. Not only that, I also struggled with her internal self hate battles that only seemed to progress throughout the book. That bugged me a bit, no…no it bugged me a lot. She continuously called herself a slut and just accepted it as a fact.
As a reader you clearly see that she is more. She is
STRONG, KIND, SMART, CARING
and very
TALENTED
. If only she could see those things instead of being blinded by the slut label.
NOTE: This book contains a rape scene which may be disturbing to some readers.
Cliffhanger?
The book ends abruptly. Not exactly in an 'edge of your seat - omg - where is the rest of the page way.' It just ends in a 'to be continued - oh it's about to get juicy kind of way.' Hope that helps.