Leather and lace don't strike sparks. Or do they?
It's Valentine's Day, but Macy Rodgers isn't feeling the love. Aside from a torrid, one-night fling in a backseat a few months back, her love life has been sorely lacking, but fortunately she has devious friends who feel like playing Cupid. Wouldn't they be shocked to learn that the match they've made for her is the same one that steamed up the back of that '69 GTO...
Seth "Ghost" Warren has just returned to town after an extended absence. Between his grandmother's failing health, his job as a tattoo artist, his band's gigs, and a crazy ex that won't leave him alone, he's stretched thin. Cautious cowgirl Macy is the last thing he needs thrown into the mix.
She's all country, he's all heavy metal—and Macy knows that if anyone can propel her out of her rut, it's Seth. But when their worlds collide, it's anyone guess if they'll survive with their hearts intact.
Cherrie Lynn hit a homerun, slam dunk, ace in the hole or any other analogy that says…..IT WAS A FREAKING AWESOME BOOK!!!!
This is me while reading this one!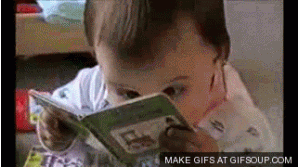 The way Cherrie writes is so intriguing.

It pulled me in, wrapped its claws around me and wouldn't let go!

And I LOVED the scratches!
Ghost—Seth---OH. MY. GOD!

Pierced…tattooed….bald…muscles….goatee….rocker….sexier than hell!

OH my…give me a minute…..(Breathe….Breathe….) Okay..I'm better…kinda.
We first met Ghost in Rock Me (#2 in the series) as Brian's best friend.

Ghost may not be a "Ross" for this series, but who the HELL CARES!

I loved how he was the badass with the I don't give a shit attitude, but underneath he's a totally compassionate, loving, heartfelt man, whose terrified of getting hurt.

Ghost's loyalty to Brian was so admirable.

I loved the banter between them.
"Ghost leaned across the table toward Candace and Brian. 'Candace,' he said, and for a moment Macy thought he might actually say something sincere.

No such luck. 'I really advise against leaving him alone with me again.

Two hours away from you and he was coming on to me.' Everyone else at the table broke into laughter.

It only egged him on.

'I mean, I know he wants me.

He's made it clear.

And I'm growing weak, I tell you. I missed him.

If he does it again, I'm gonna give it to him.'
Brian was shaking his head.

'God, we missed you,' Candace said.
"'Look at him pout. Don't pout dude.

Ross the boss will get the job done.'
'A helluva lot easier if I had the Ghost with the most at my side.'
'Aw. Is that a proposal? See how he loves me? Candace, you don't stand a chance."
We learn so much about Ghost –his name for one Seth.

Cherrie did an amazing job with character development making it very detailed and enthralling!

He has so much depth from hurt, joy, addiction, family, loyalty, happiness and on and on!
Macy had the biggest splintered stick up her ass in Rock Me.

She drove me crazy in that book.

I'm so happy I got to learn more about her and even began to like/love Miss Killjoy!

The reasoning for Macy's stick actually surprised me. I wouldn't have thought it, but it fits!

Honestly, I believe I liked Macy because of what Ghost pulled out of her and helped her to become.
I love, love, loved that we learned more about Candace and Brian's story too!

That continuation made my heart flip!
My absolute favorite thing was the after sex chats.

They were so real and I learned so much about them and their flaws.
Even though I kinda knew, or felt I knew, what was going to happen at the end—for me the author threw in a whammy for me that I wasn't expecting with Macy showing her kiss-my-ass-and-you-listen-to-me attitude.

It made me love her!
Overall, excellent, fantabulous, awesomely well written book from Cherrie Lynn!! I highly recommend reading this one!

I freaking loved it!

I hope to god there is another one in this series!!

Who it would contain...no clue..but I'd hate for this to end!
PS…I need to run out real quick and get me some red panties… shhhhhh…