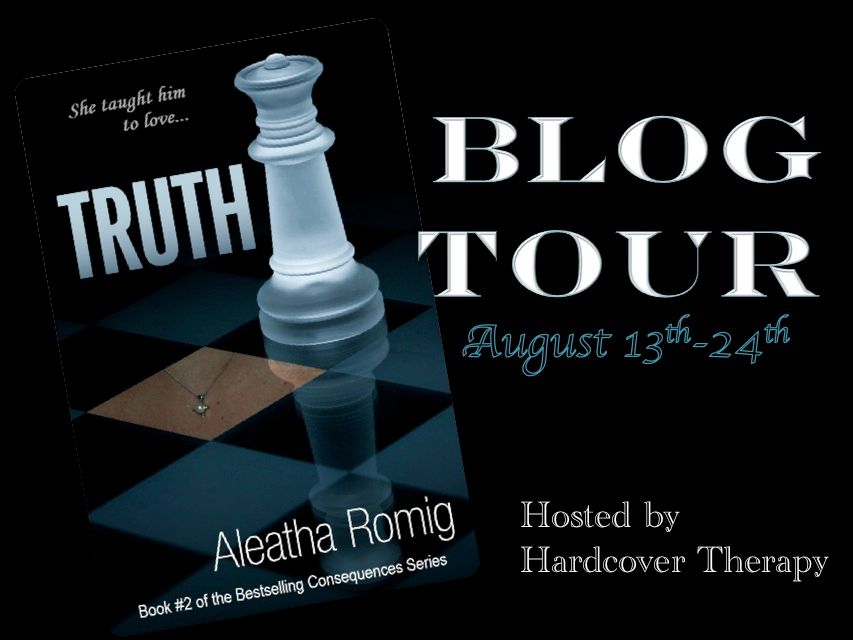 Truth
By Aleatha Romig
Goodreads:
http://www.goodreads.com/book/show/16070018-truth?ac=1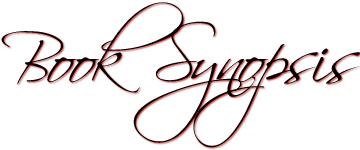 Claire Nichols endured the CONSEQUENCES of Anthony Rawlings' vendetta. When she first arrived to his home, her goal was survival. Through strength and compartmentalization Claire captivated her captor. Her resilience in the face of his rule threatened Anthony's well developed plan. Domination became desire and power turned to love. Their passion and adoration in a world of opulence appeared perfect. Yet, reality was a roller coaster of emotion. Claire's world teetered on the edge of sanity as Antony monitored her every move. When given the opportunity to flee, Claire drove away. A fateful decision which set a well laid plan into motion. However, unbeknownst to either of them, there were others who saw past the perfect facade of Anthony Rawlings. There were others who saw the TRUTH. Conspiracy and unfulfilled promises result in an early prison release for Claire. Not just a release – a pardon. According to the law, her crime never happened! Will it be that easy? Faced with freedom from her past... can Claire seize it? Can she build a new life, mend her broken spirit, become the woman she once was, and seek her own revenge? Or is it all a game? And does the game master have different plans? How does Sophia Burke fit into the puzzle that is Tony and Claire? Will her presence affect the future of this well esteemed man? Can he dominate twice? Is that his goal? TRUTH continues the tumultuous saga of CONSEQUENCES, introduces new players, and uncovers more intrigue. Aleatha Romig skillfully weaves past transgressions through current deception to create a fervent world of obsessed desire. In this reality can an all-consuming relationship survive? When buried sins are discovered they threaten not only Tony and Claire's future -- but their very lives! Will the TRUTH be revealed in time?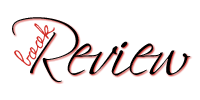 Spoiler Free Review
4.5 HEARTS out of 5
Genre: Adult Fiction -Psychological Thriller

ARE YOU READY FOR THE TRUTH??? I sure as hell wasn't....
NOTHING, absolutely NOTHING was what it appeared to be, yet EVERYTHING weaved together flawlessly with a JAW DROPPER ending.

In Consequences
A man with no compassion started to feel compassion.
A man with no regrets started to regret.
A man who NEVER apologizes, apologized.
Claire's ability to ADAPT produced CHANGE.
Claire's decision to adapt provided her with a wealth of knowledge. She has learned from the master and now she can use it to her advantage.

Freedom
In Truth Claire is released from prison after doing an eighteen month stint. Shocked yet grateful she seeks solace in sunny California with an unexpected friend. But happy day's of freedom don't last forever because when Tony get's word of her release....Well....Let's just say he is none to pleased. His unhappiness however does not stem from her newly found freedom but from his loss of control. AND the fact that he still wants her. Which is something he never anticipated.

A new game begins with a host of new players. Unbeknownst to him, puppet master Tony is no longer pulling the strings. Because there is someone more EVIL lurking around to take out both him and Claire. And the new puppet master is ten times colder, twenty times more calculated and very much determined to win.

Truth takes off with a BOOM and keeps up the momentum at high rate speed; with it's perfectly spun web of events that are mind consuming. Romig has crafted a well developed plot, strong characters and jaw dropping story lines. This book kept me on the edge of my seat the whole time as the truth was slowly revealed piece by piece. I consider this series A MUST READ! You will not be disappointed!

My ratings
Characters- Cunning
Writing Style- Methodical, Leading and Skillful
Plot/Storyline- Clever, Deceptive, and Intense
Steam Factor- Medium/Moderately Steamy
Overall- I loved it!! A MUST READ!!

Now go forth and read. Then come tell us about it!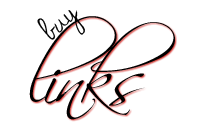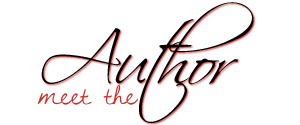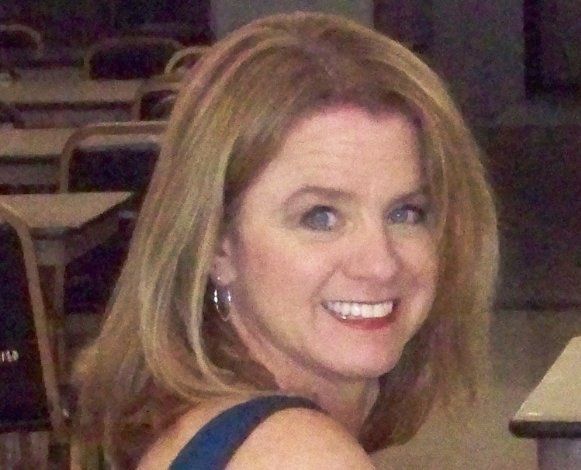 Aleatha Romig is a bestselling author, who has been voted #1 "New Author to Read" on Goodreads July 2012 - Present! She was also #9 most followed author on Goodreads - July / August 3013.
Aleatha has lived most of her life in Indiana growing-up in Mishawaka, graduating from Indiana University, and currently living south of Indianapolis. Together with her high-school sweetheart and husband of twenty six years, they've raised three children. She works days as a dental hygienist but enjoys spending her nights writing. When not imagining mind-blowing twists and turns, she likes to spend time with her family and friends. Her pastimes include exercising, reading and creating heros/ anti-heros who haunt your dreams!
Aleatha enjoys traveling, especially when there is a beach involved. In 2011 she had the opportunity to visit Sydney, Australia to visit her daughter studying at the University of Wollongong. Her dream is to travel to places in her novels and around the world.
CONSEQUENCES, her first novel, was released August 2011 by Xlibris Publishing. October 2012 Ms. Romig rereleased CONSEQUENCES as an Indie author. TRUTH, the sequel, was released October 30, 2012 and CONVICTED, the final installment of the Consequences Series, is scheduled for release in October of 2013!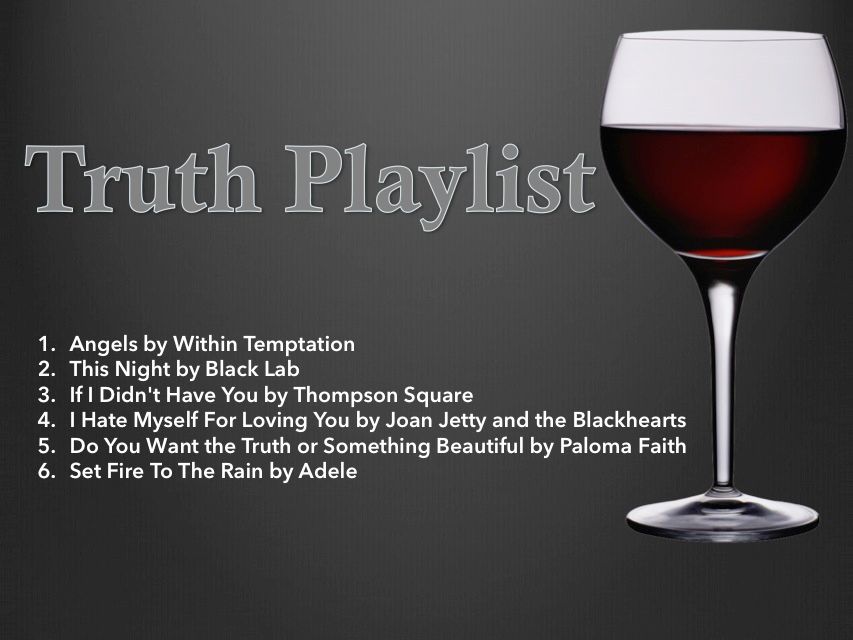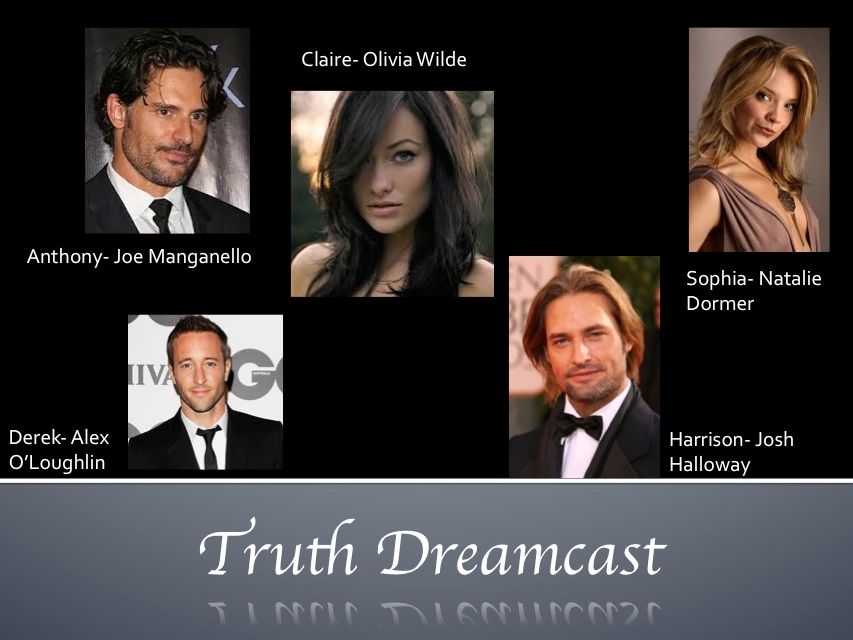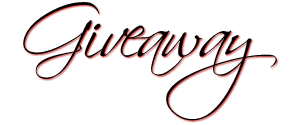 Giveaway: 2 winners each day will receive a signed paperback of Consequences & Truth
Hosted by