Stripped
By: Jasinda Wilder
Release Date: August 16th
Goodreads Link:
So how did I get myself into this situation, you ask? Simple: desperation. When you're faced with being homeless and hungry or taking off your clothes for money, the choice is easier than you'd imagine. That doesn't make it easy, though. Oh no. I hate it, in fact. There's nothing I'd like more than to quit and never go into another bar again, never hear the techno beat pulsing in my ears again, never feel the lecherous gazes of horny men again.

Then, one day, I meet a man. He's in my club, front and center. He watches me do my routine, and his gaze is full of hunger. Not the kind of desire I'm used to though. It's something different. Something hotter, deeper, and more possessive. I know who he is; of course I do. Everyone knows who Dawson Kellor is. He's People Magazine's Sexiest Man alive. He's the hottest actor in

Hollywood. He's the man hand-picked for the role of Rhett Butler in the long-awaited remake of Gone With the Wind.
He's the kind of man who can have any woman in the entire world with a mere crook of his finger. So what's he doing looking at me like he has to have me? And how do I resist him when he looks at me with those intoxicating, changeable, quicksilver eyes?

I'm a virgin, and he's an American icon of male sexuality. I'm a stripper, and he's a man used to getting anything and everything he wants. And he wants me. I know I should say no, I know he's the worst kind of player…but what my mind knows, my body and my heart may not.

And then things get complicated.
SPOILER FREE REVIEW -mature content reader discretion is advised.
4 HEARTS out of 5
Genre: NA Romance

Sorry ladies but Dawson Kellor belongs to ME! And I refuse to share
Let's Dance
Growing up in Macon, Georgia with strict parents has kept Grey Amundsen on the purity train. As the daughter of a pastor, Grey has to fight tooth and nail to get the same privileges most kids take for granted. This includes her passion for dance, something Grey excels at.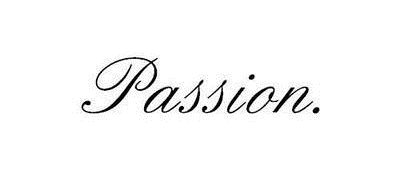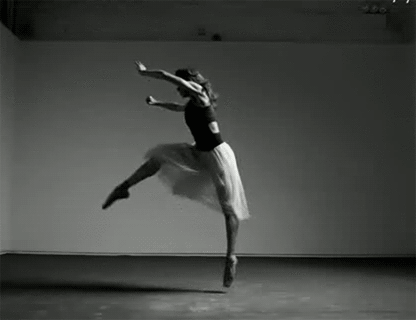 Small victories
After winning a
'yes'
out of her fathers mouth, Grey can now attend dance class. This is a BIG deal too, because the little bit of freedom Grey gets is when she hangs out with her dance team members. Small victories like dance class leads to friends. Friends lead to more freedom.
Grey now has a semblance of a teenage life and she is now exposed to parties, alcohol and horny teenage boys. It also provides a glimpse for her to finally see what others think of her.

'I'm the girl who's off-limits. I'm the pastor's daughter. I'm not off-limits because they respect my beliefs on marriage, or because of who I am, but because of Daddy.'
Desirable yet off limits. Let's just say she is not pleased with how others see her.
In Grey's senior year of high school things change in her life; one change is her passion. Film becomes her main focus as dance is put on the back burner. She knowingly begins to film a life altering..world changing experience. This eventually leads her across the country to L.A. without any parental assistance
WHAT SO EVER
and less then $400 bucks to her name.

Desperate times call for desperate measures
Things are good for a while until her scholarship fund runs low. After months and months of looking for a job that can cover her half of tuition Grey does something she never thought she would do. She becomes desperate and applies for a job as a stripper.
The crazy thing is... Grey's innocence plays a huge role in why she gets the job. According to her boss it somehow accentuates her sensuality. Of course the perv has no clue she is an actual virgin.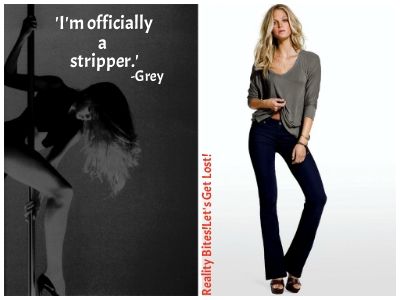 VIP
When the club she works at is rented out by some big time Hollywood actors, Grey is summoned to the VIP room and that is when she sees him.
'There are four men in the room.
Three of them are stunningly gorgeous.
He's a god of the big screen.
-Grey
Dawson Kellor *le sigh*
Dawson Kellor is sex on legs! And I don't know, maybe it's just me but he kind of felt like a mash up of two of my fave book boyfriends. Kellan and Rush.
YUM YUM!
If you are not familiar with these two men you need to be. LIKE ASAP!*Snaps fingers*
Dawson was raw, primal and a
TOTAL ALPHA MALE.
Once he wanted Grey it was a wrap..She just didn't know it yet.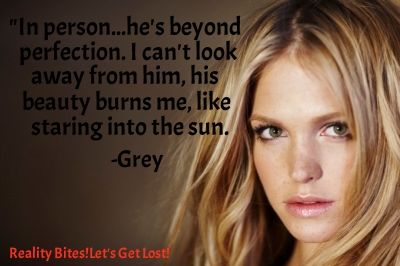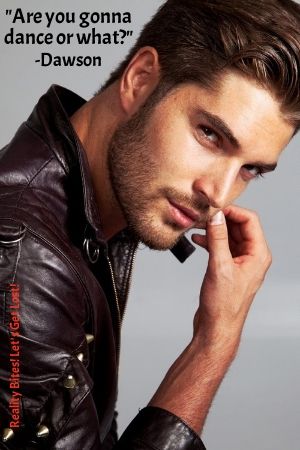 SERIOUSLY, screw Grey. I'll dance for you Dawson!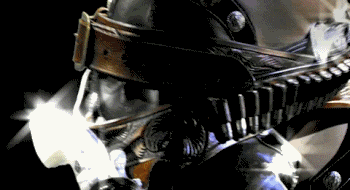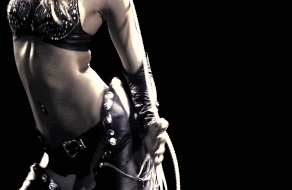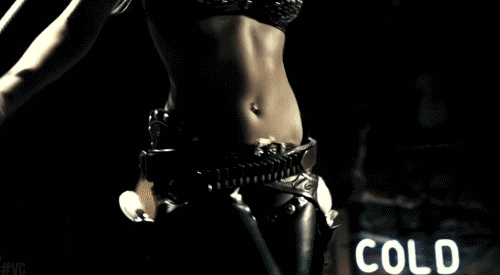 Ok so it's not me but Jessica Alba!LOL!
Dawson brings out all these intense emotions in Grey. Simply put, the man is irresistible.

'And now I'll never return from this place, for I know the taste of temptation. I've sinned; I've fallen.'
Readers will fall in love with Dawson of this I am sure. He gradually strips away the plaster in the wall that Grey uses as a blockade to keep him away. And once he has her, he does not let go.
My Thoughts
I very much enjoyed this book! I loved the shout out to the movie Fireproof, with Kirk Cameron. If you have not seen that movie I definitely think you should watch it.
I don't think this story will be what people are expecting… I know for me personally it was different from what
I
was expecting and not in a bad way. I just think the synopsis is leading. Hmmm, I really can't say much without spoiling anything though.
Writing wise there are some things that worked for me and some things that didn't. I have mixed feelings on the flow.
Readers get a pretty in depth background story on Grey; as the story starts she is in her teens and it progresses. This really helped me understand and empathize more with her character. There are choices she makes as an adult which are a
direct
result of her upbringing.
I think that at times the author may have been overly descriptive with her writing or it could just be me, I don't know. I also felt like Grey was in her own head too much, she was definitely an over thinker and over thinking results in long inner monologues.
On the flip side of that we do get good character interactions, this is mainly due to the fact that the book is a nice length.
For all those wondering you do get a HFN ending. However, surprisingly No epilogue, at least not in the ARC. Which was a bummer.

My Ratings
Characters- Sweet,sexy and lovable
Writing Style- Good but at times overly descriptive
Plot/Storyline- Good girl meets bad boy, bad boy wants good girl so he shows her what she's been missing *grins slyly*
Steam Factor- HIGH/VERY STEAMY
Overall- I enjoyed it! READ IT!
Now go forth and read. Then come tell us about it!
New York Times and

USA Today

bestselling author Jasinda Wilder is a Michigan native with a penchant for titillating tales about sexy men and strong women. When she's not writing, she's probably shopping, baking, or reading.
Some of her favorite authors include Nora Roberts, JR Ward, Sherrilyn Kenyon, Liliana Hart and Bella Andre.
She loves to travel and some of her favorite vacations spots are Las Vegas, New York City and Toledo, Ohio.
You can often find Jasinda drinking sweet red wine with frozen berries and eating a cupcake.
Jasinda is represented by
Kristin Nelson
of the Nelson Literary Agency.
GOODREAD AUTHOR LINK:
LINK TO AUTHOR'S WEBSITE:
LINK TO AUTHOR'S FACEBOOK:
LINK TO TWITTER:
AMAZON LINK: