SPOILER FREE REVIEW -mature content reader discretion is advised.
4.5 HEARTS out of 5
Genre: Contemporary Romance
Sydney Logan
charmed
me in this
magical
story about love in the Appalachian Mountains. When a sacred ritual brings a 13yr old girls love spell for prince charming to fruition on her 21st birthday.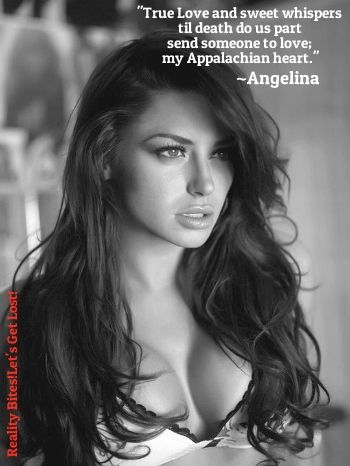 Angelina Clark comes from a long line of mountain witches. In tradition on every young females 13th birthday a spell is cast to bring the girl her one true love on her 21st birthday. As a child Angelina anticipated this day. She had faith in magic and then that faith was suddenly taken away with the death of her father.
His death brought fear and uncertainty into her life causing her faith in magic to crumble. She no longer practices in her supernatural gifts. She no longer believes.
Or does she? Because for a brief second she seems to when she pulls up to her home and spots a handsome man waiting on her porch, petting her dog.
'
There are moments in a person's life that absolutely shake them to their core. Moments that make them re-evaluate their every thought, their every decision.
This was Angelina's moment.'
A writer by the name of Dylan Thomas, from the news paper in the city comes to Maple Ridge in hopes to reveal the family secret of the mountain witches. The second he meets Angelina he is captivated by her beauty and taken aback by her furious attitude. Angelina wants him gone, away from
her
, her
mother
and her
dog
.
And when she finally sends him running to his car..And I do mean running in the literal sense to his car. Then and only then is she satisfied.
"What if it's not real?" ~
Angelina
As Dylan begins to feel the inexplicable pool towards Angelina, she does too. But she fights it with every fiber in her being thinking it can't be real. Magic has failed her in the past so why would it do right by her now.
Angelina fights magic while her mother fights cancer. The stress takes its toll on both of them as their mother daughter bond is pulled even closer over their impending fates.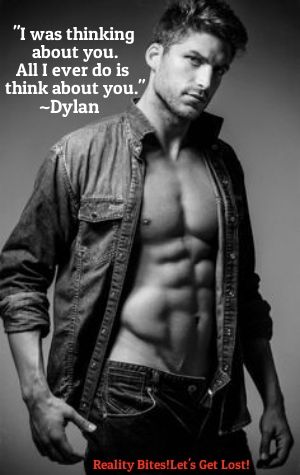 Love is definitely in the air and even though everyone around her can see it, Angelina needs to know it's real and not just a spell cast from a legend passed from her ancestors.
My Thoughts
Mountain Charm will leave a smile spread wide across your face once you finish. This was a fun quick read about love, family and tradition that is sure to warm the hearts of anyone who reads it. The writing is solid causing you to automatically embrace the characters. The steam is low and pretty much kept on the pg-13 level as all the love scenes are tastefully done.
Make no mistake this is a sweet love story meant to
charm
readers and it does exactly that. I highly recommend it!
My Ratings
Characters- Sweet and lovable
Writing Style- Solid with witty character dialogue
Plot/Storyline- Romance with a supernatural twist
Steam Factor- Low/Light simmer the love scenes are pg-13
Overall- I loved it! READ IT!

Now go forth and read. Then come tell us about it
!
*Copy kindly provided by the author in exchange for an honest review*
"True love and sweet whispers, till death do us part;
Send someone to love my Appalachian heart."
At the age of thirteen, Angelina Clark followed in the footsteps of her ancestors by casting an Appalachian love spell, which promised she would blossom into a beautiful and gifted woman who would find her true love. A young Angelina had been thrilled to participate in the sacred ritual, but through the years, her father's untimely death and her mother's failing health have shaken Angelina's magical faith to its core. As her twenty-first birthday approaches, she refuses to practice her supernatural gifts and no longer believes in the love charm.
That is, until Dylan Thomas arrives on her front porch.
Dylan, a Nashville writer, travels to the mountain town of Maple Ridge to unearth the family's supernatural secrets. While her clairvoyant mother is convinced that Dylan is her daughter's soul mate, Angelina refuses to see the nosy reporter as anything more than a nuisance.
Despite their constant bickering, sparks fly.
Dylan admits he feels strangely drawn to Angelina and is in no hurry to leave Maple Ridge or publish his magazine article. Fearful that his emotions are being influenced by the spell, a stubborn Angelina struggles to fight her own budding attraction to the reporter.
The two inevitably grow closer just as her mother's health begins to deteriorate, and Angelina is faced with the possibility of selling the family's music shop to pay the mounting medical expenses. Desperate to help the woman he loves, Dylan explores his own family tree and finds support from an unlikely source. Can he finally prove his love is real—spell or no spell?
A story filled with love, friendship, family, and just a hint of Appalachian magic, Mountain Charm will leave you spellbound.
Sydney Logan is an Amazon bestselling author and holds a Master's degree in Elementary Education. With the 2012 release of her first novel, Lessons Learned, she made the transition from bookworm to author. Sydney has a very unhealthy obsession with music, and her iPod is filled with everything from Johnny Cash to Eminem. She is also the author of two short stories: "Mistletoe Magic," available exclusively on Amazon Kindle, and "Stupid Cupid," which is featured in the Romantic Interludescompilation. When she isn't reading or writing, she enjoys playing piano and relaxing on her front porch at her home in East Tennessee with her wonderful husband and their very spoiled cat.
Her second novel, Mountain Charm, is slated for a summer 2013 release.

Buying link: http://ph.thewriterscoffeeshop.com/books/detail/91