Love Me (The Keatyn Chronicles, #4)
By: Jillian Dodd
Release Date: August 11th
My mom says that you can't love someone until you learn to love yourself.
So even though Vincent is getting more and more scary.
Even though he's doing a nationwide search for me.
I'm going to learn to love myself.

Well, I'm going to try.
Mostly, I want a boy to love me.
But which one?

Dawson - The gorgeous boy who made a mistake, but whose molten lava kisses and steaminess I can't freaking resist.
or
Aiden - The God of all Hotties, who is practically infused with love potion. Who I thought liked me, but now says he wants to be my friend.
or
Brooklyn - The boy that first stole my heart. Who has always loved me. Well, until the whole cabana incident.

I mean, it was bad enough when there was sort of a love triangle, but now that I'm talking to B again, it's like I'm in a love rectangle, or a rhombus, or something.

Oh, and did I mention Cooper Steele?
The new soccer coaching, health teaching, tattooed hunk?
Who Garrett sent to school to guard my body.
I mean, be my bodyguard.

But back to loving me.
I should forget about boys and worry about me.
Love me.
Like, eventually.
*ARC provided by author for an honest review*
Every single time I get a book from this series, I say I am NOT going to devour it in one sitting. I am going to take my time and make it last for as long as I possibly can. Because I know, I KNOW the wait for the next one is going to be a long one. No matter if it is only a week or three months, the wait for the next book always seems like FOR-EV-ER!!! So, what did I do when I finally start reading this one?
I devoured it in one sitting!!
And OH-EM-GEE!! I loved every freaking second of this book.
I seriously think this is my favorite so far. Of course i say that with every new one we get but they just keep getting better and better. This one though, this is the one where we see the most growth in Keatyn. By the end, my heart was seriously hurting for her. But at the same time, i also felt so proud of her! She makes quite a few decisions by the end that shows she is definitely growing as a person and learning from her mistakes

.
But Keatyn does have her moments that make me want to shake her until her teeth rattle! I found myself asking....
I really felt like she was caught on the repeat cycle when it came to certain "decisions" that were being made. It is so easy to forget at times, what she has been and continues to go through. She is so good at putting up that front and not letting it show how all of this is truly affecting her. But by the end, I had a better understanding of the why of quite a few of her choices.
And of course, we still have all Keat's yummy boys. The one I feel (back) in love with in Love Me though, is Brooklyn. He SOOOO redeemed himself in this book in ways I could have never imagined. And my heart seriously melted for Aiden.
He is so much more than God of all Hotties! I am now so torn between these two!
And now, the countdown for the next book, Adore Me, is on! I am DYING to know who goes to the island with her for Thanksgiving break!
SPOILER FREE REVIEW -mature content reader discretion is advised.
4.5 HEARTS out of 5
Genre: YA -Mature Romance
NOTE: This review can hold spoilers for those who have not read the previous books in this series.
'Life is not measured by the quantity of breaths we take, but rather by the moments that took our breath away.'
READ THIS BOOK...
and catch the moments!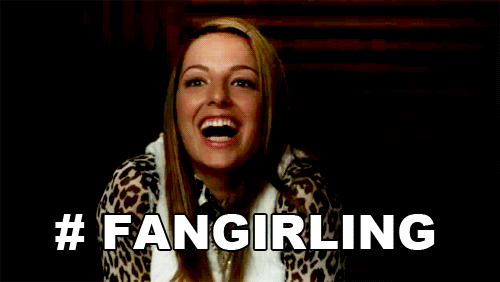 Boy's Boy's Boy's Boy's
Boy's I do adore.....*sighs*
Stalk Me. Kiss Me. Date Me. LOVE ME.
PAUSE:

Dear Keatyn you can have any guy you want but Riley..he is

MINE

.

ALL MINE.
Break up's and heartbreak seemed to have plagued multiple characters in

Date Me

. However love, reconciliation and promises for the future rule supreme in

Love Me

.
'

His hands are firmly behind my neck, like I'm not allowed to pull away from this kiss. Not that I want to. It's hot. No. It's not hot. It's incendiary. Like the white-hot blazes of the underworld. Or the electrical charge of a lightning bolt. A god's full power has been unleashed on me. His tongue is destroying my mouth. Devastating it. He's owning it like no boy ever has.'
HOLY FREAKING HOTNESS!

I have never been so confused as to who I want Keatyn to choose.

NEVER

. But now I am lost.
In Love Me, both Dawson and Aiden are vying for Keatyn's heart. Unfortunately the playing field is unfair because Dawson and Keatyn have had a

very

physical relationship and uhh.. Well let me just say what you're all thinking; sex will definitely

cloud

the judgment.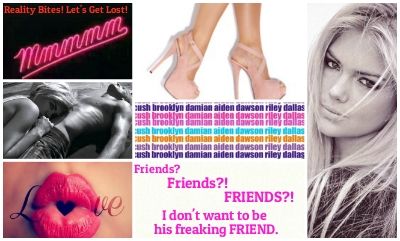 "When have I ever given you a friend vibe?"
"Um, when you said you wanted to be my friend after the stars."
"I do want to be your friend, Boots. I want to be your everything." ~ Aiden to Keatyn
Keatyn receives mixed signals from Aiden and it takes a while for her to realize what he is up to. At the same time he is upset by the relationship she has with Dawson. And vice verse; Dawson peeps Aiden's game and sort of scrambles to step up to the plate to show he can be what Keatyn needs.*face meet palm* These two will give you whip lash and you'll enjoy it, neck brace and all.LOL!
Not going to lie though ladies, Aiden will have you asking why

your

man has yet to give you the moon and the stars. *le sigh*
NON-SPOILER HIGHLIGHTS

(In no particular order)
-He loves me /He loves me not
-Mr. Cooper *wiggles eyebrows*
One boy struggles to right a wrong and his sexual appetite becomes a tool of choice in doing so.
Another decides to woo and romance Keatyn to win his place in her heart.
While a surprise from the past makes an appearance with promises of a future together.
*Smirks* He's not the only one planning a future with Keatyn...
Yeah, I know I just received a hit, but I can't help it. I need my next fix.
I'm

ADDICTED

to The Keatyn Chronicles! I know I'm not alone!
Keatyn puts on her big girl panties and makes some decisions for herself that are sure to be pleasing to readers as we watch her blossom in to a young woman. She makes mistakes but she also owns up to them and that makes her even more lovable.
Readers will get great laughs from Braxton, Camden, Riley, Dallas and surprisingly Whitney though the giggles she causes are strictly from her ridiculous actions.
My Ratings
Characters- Lovable and Swoon Worthy
Writing Style- Fun, Witty, and Savory
Plot/Storyline- Unputdownable
Steam Factor- Medium/Moderately Steamy
Overall- I LOVED IT! READ IT!!

Now go forth and read. Then come tell us about it!
**Copy kindly provided by the author for an honest review**
Pre-Order Love Me on Amazon!!
Ebook copy of Love Me by Jillian Dodd (one winner)
Open Internationally
a Rafflecopter giveaway
Signed paperback copy of Love Me by Jillian Dodd (one winner)
US ONLY
a Rafflecopter giveaway