Interview with the delicious RAMSEY!!
(Picture from K.A.'s Facebook--no I didn't meet him on the beach...but should have!)
Ramsey:

Hey, Michele.

Thanks so much for having me on the blog today.

I was happy to hear that you wanted to hear from me.
M: To say I am totally excited to meet you is an understatement! Thank you for being at Reality Bites!
M: First and foremost, how do you keep that amazing body? What is your workout look like?

And can you please, please, please talk to my hubby and get him to do it? :)
Ramsey:

I kind of live in the gym.

Okay, not actually live there, but I take great pride in keeping myself healthy.

I've always been a bigger guy muscularly.

I played football in high school and became obsessed with the weight room.

I've actually toned down since then, but I still do a full body work out with a personal trainer three or four times a week.

I also like intense cardio workouts—interchanging cycling and running.
I'd love to talk to your husband, Michele.

Give him my number and I can get him in contact with my trainer.

It's all about persistence.

If you don't give up, you'll see results.
M:
What on earth possessed you to let Lexi tag along to Jack's bachelor party? You know their history.
Ramsey:

That's a good question, Michele.

I do actually feel bad about that.

It was way out of line.

But to be honest, I was worried about Jack.

The guys painted a pretty rough picture, and I didn't want anything to happen to him.

Bekah would kill me.
I knew that if I took the time to explain to Lexi that we would never get there.

She would get, understandably, angry with me and we'd probably just argue when I needed to be handling the situation.

I should have just owned up to it and gone by myself, but…I missed her
M: So you owned strip clubs, was there any other businesses you owned besides them?
Ramsey:

Well, I own strip clubs, but I also own night clubs, which is where the majority of my time is spent.

I leave Lola to deal with the majority of the drama with the strip clubs.

She has a certain flare to her.
I've actually never owned another business.

When I graduated from college, I bought the club off of a friend's suggestion.

He worked as a bouncer at the club and knew that the owner was going through some financial issues.

I took a chance and invested in the club.

I soon acquired a slew of other clubs, and the business just continued to expand.
M: Your reaction to Lexi and Jack sleeping together was pretty mellow....what were you really feeling in that moment? And if you already knew----When and how did you find out?
Ramsey:

*looks down sheepishly* I hate to say it, but I didn't know that they had slept together that night.

I know, I probably shouldn't have said that I did.

I'm working on that, but I couldn't let her just stand around and get abused.

I should have been more shocked, but…it didn't really surprise me, knowing their history.

I wasn't happy about it, of course.

I wanted to wring his neck, but what was more important to me was sticking up for Lexi.

She needed me to support her, not get angry with her in that moment.
M:
Why do you think it would be okay to team up and work with your ex? Do you really feel this going to make Lexi happy?
Ramsey:

Look things are over between me and Parker.

She an ex—a very distant ex!

And she's an ex for a reason. *sigh*
I don't mean to get upset.

I've just been hearing a lot of this lately and no one seems to get it.

Ya know, Michele?

I did what I thought would make Lexi happy.

She would have never told me to leave the clubs, but I knew she wasn't happy about it.
Lexi knows how I feel about Parker.

We'll manage.
M: I know you don't want to say anything bad about your sister---but I'd be a fool to not ask you questions about her.
What exactly was your initial plan with Bekah regarding Lexi? We know Bekah's version...what's yours?
Ramsey:

I didn't know what Bekah was going to do.

She just told me to entertain Jack's friend while she was in town.

I kind of blew her off until I actually met Lexi…and realized who she was.

Then I just wanted to be around her.

Once I started to get to know her, I became more aware of her plans and didn't want to be involved, but I didn't want to lose Lexi either.

It was a dumb thing to keep up…to even listen to, but I didn't think Bekah meant anything by it.
Have you spoken to your sister after your abrupt departure and what was said?
Ramsey:

I've spoken to Bekah since I left, but it was strictly business.

Our dad has her helping with the details of the medical wing.

She's not all that happy with me, and most of her communication thankfully goes through Parker.
What are you prepared to do when Jack comes back to claim Lexi?
Ramsey
:
How are you so certain that he will come back for her, Michele?
I find it hard to answer such an endless question.
Jack and Lexi have history…no less than Parker and I.
But we're not together, and neither are they going to be.
Not if I have anything to say about it…
(FYI--Even mad he's hotter than hell!!!!)
"I think talking helps," she murmured almost instantly regretting that statement. He could ask her a million and a half things that she had no desire to discuss. She knew he was curious about her, but she was hesitant to share too much information about herself. What she could share—what she had shared so far—was barely scratching the surface.
He would find out eventually the kind of person she had once been. She knew it was inevitable. If Ramsey had any knowledge of what had occurred between her and Jack in her past, he didn't act like it. And for now, at least, she wanted to keep it that way.
"I think talking can be helpful," he agreed, "but not right now." He shot her a quick smirk his green eyes glowing. "For now, I'm on a date with a beautiful woman, and I should be enjoying that."
"Oh, you think we're on a date, do you?" Lexi asked playfully crossing her arms over her chest and giving him a devilish grin.
"Is this not what this is?" he questioned, taking a step towards her.
"Well, I don't know. Are you going to take me out to dinner?"
she asked him following his lead and stepping into him. "Sweep me off my feet? Walk me to my doorstep and give me a lingering kiss good night?" She arched one perfectly shaped eyebrow.
Ramsey leaned into her, pulling her body close to him. He dipped his head down close enough to huskily whisper into her ear, "Can I give you a lingering kiss on my doorstep and convince you to make it more than linger?"
K.A. Linde is an independent author and publisher who enjoys writing novels that keep you guessing to the very end. She wrote Avoiding Commitment in 2009. She studied political science and philosophy at the University of Georgia and received her Masters in 2012. She currently resides in North Carolina. She enjoys dancing in her spare time. She has written a sequel to this novel and plans to have it released as an ebook in the near future along with her future endeavors. She is currently working on a fantasy/romance titled The Affiliate and the 3rd book in the Avoiding Series.

You can email K.A. Linde at
kalinde45@gmail.com
Don't forget to add Avoiding Intimacy to your To Read list on Goodreads

HERE
Be prepared to enter the world of Chyna Van der Wal...
Expected publication: February 26th 2013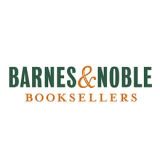 1) An eBook of Avoiding Responsibility
2) A Kindle Paperwhite!