By: Kimberly Lauren
What happens when you create rules to keep others out?
One thing Emerson Moore has come to terms with is that she is the school slut. She knows her way around a frat house and how to get what she wants. She doesn't make any excuses for her actions and she doesn't pretend to be anything different. She is who she is and with that she knows how to have a good time. She's made rules to keep relationships at bay and avoid the demons of her past.
When her best friend, Cole has his two friends from back home move in with him she begins to think she has met her match with Jaxon Riley. Jax is the perfect mixture of tattooed muscle and a sweet-talking mouth. With "hand" written notes, a voice that exudes sex and knowing just how to get under her skin, Jaxon learns how to break all the rules.
But will he just end up breaking her heart anyway?
SPOILER FREE REVIEW -mature content reader discretion is advised.
4 HEARTS out of 5
Genre: New Adult Romance/College
LOVED IT! New Adult at its finest!

'One thing I know for sure and have come to terms with– I'm the school slut. I hate that word; but sometimes it is what it is, or in my situation, I am what I am. I like guys, all kinds of them and lots of them. College has been the perfect setting for being able to meet so many. Since I have no desire for a relationship whatsoever, I sleep around. Sleeping with one guy consistently is too permanent.'
~Em
HOLD UP.

PAUSE.

All I kept hearing when I started reading this was Promiscuous girl By Nelly Furtado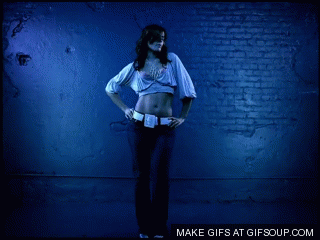 LOL! I cannot be the only one who read this and heard that song while reading.
Am I?*shrugs*
Ok back to my review
Beautiful Broken Rules is a fun sexy New Adult read with a nice spin on role reversal. Emerson Moore is the school slut (her words not mines) She does not do boyfriends and she has pretty much sworn off love. Sound familiar? Because I swear the guys I read about in books all seem to live by the words
"I don't do love"

"I will never fall in love"

"Why buy the cow when you can get the milk for FREE"
Oh and let's not forget this one
"I never hit the same honey pot twice"
The male characters I love live by these words as if each phrase is the male national anthem or some shit.
WHAT. EVER
.
My girl Emerson has her own rules to live by to make life easier…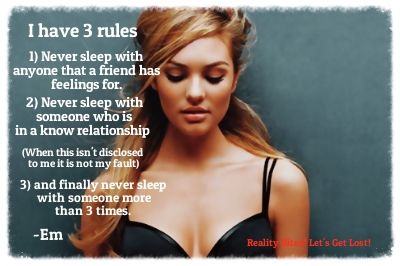 That's right, she likes to play boys but you can only have her for a limited amount of time. 3 rounds and your OUT, this way nobody's feelings get hurt once playtime ends.
And everything is going well until she meets Jaxon. A guy rumored to be the male version of her. Jaxon oozes sex appeal without even opening his mouth. That cocky grin alone will have your panties in a twist. Jaxon just moved to Cali from Texas and is attending the same school as Emerson on a football scholarship. He'll also be her new neighbor! Can you say HELL YES!
Jaxon meets all of my bad boy criteria's
-He's a TOTAL ALPHA
-He's intelligent
-He rides a motorcycle
–He has a voice that can drop panties
–He has a body built for sin
–He has a tattoo
–He plays football(athlete)
*Screams* TOTAL PACKAGE! I mean really what more can a girl ask for! *le sigh*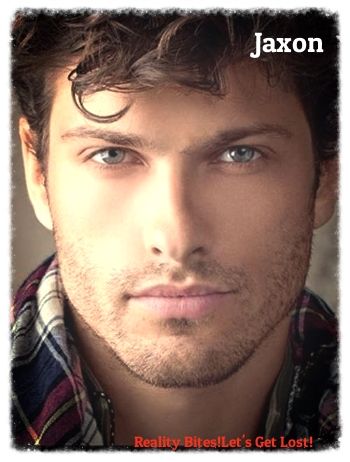 Emerson and Jaxon dance a nice slow tango with flirty twist, cocky turns and witty banter filled dips, where each of them takes the turn at lead. Jax knows her rules and he is willing to dance along. That is until he realizes he wants more. Unfortunately Emerson fights being more than friends tooth and nail. Her past showed her that love is nothing but pain, secrets and heartache.
She has been able to do her thing so why risk the chance of hurting someone, or being the one who ends up hurt. Logical thinking right? To bad the heart wants what the heart wants.
When her best friend Quinn notices a change in Emerson because of Jax; she tells her to give a relationship a chance.
"Just the fact that you care enough not to hurt him shows me that maybe you can handle one." -Quinn
Em nixes that idea with the quickness.
"I don't want to handle one…"
-Em
Jax does not give up though and Em starts to catch feelings but just like she knew it would secrets, pain and heartache follow.
The chemistry between Jaxon and Emerson is H O T!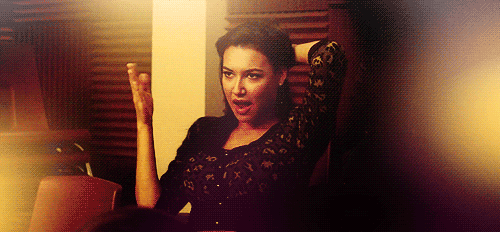 The sex between Jaxon and Emerson… HOT!



'We were grabbing at each other like we needed to be inside of one another, as if we needed the other one to breathe.'
"Tell me that you want me,"
he whispered.
"I want you."
Always.
"Only me?"
"Only you."
Had there ever been anyone else?
All steam aside I really enjoyed this New Adult read, essentially all Kimberly Lauren did was take the man whore concept we all love and flip it.
And guess what?
IT WORKS!
She gives us great secondary characters that pull you in even more, a
sweet
secondary love story and the promise for a book 2 most likely featuring Jace, which I will happily read!

My thoughts
Overall this was a fun read and I look forward to more work by Kimberly Lauren! I recommend this to all of my friends who enjoy a good NA read!
My Ratings
Characters- Lovable sexy and witty
Writing Style- Good, I just can't get enough
Plot/Storyline- Role reversal, GENIUS
Steam Factor- Hot/Very Steamy
Overall- I loved it!! If you haven't yet, READ IT!
Now go forth and read. Then come tell us about it!
*Copy kindly provided by author in exchange for an honest review*
I'm a wanderer, an adventurer, a traveler.
I want to see it all. I haven't been everywhere but it's on my list.
"She travels the world & home is always in her heart."
Lately if I'm not traveling or chasing a toddler, I'm writing. Which is weird because I hated writing in college. Oh wait, that's because that was boring. Who really wants to sit there and cite all your sources into APA format? Not this girl. Writing for yourself is enjoyable and cathartic. Please try it. Then tell me about because I love indie authors.
When I was 19, I packed up and followed my high school sweetheart from Texas to California. We had a blast living it up in San Diego. Four years later we made a crazy decision and packed up again and moved to Germany. What? Yep, you read that right. Guess what? Best decision ever! We OWNED Europe. For three years we saw as much as we possibly could. We lived an hour outside of France, a couple from Switzerland and Italy. Most amazing time of my life. Please go out there and see the world, you won't regret it. After Europe we moved back to California, and for now we're just debating our next adventure.
I earned a degree in Child Development. And now I write novels. Makes perfect sense! I write because I walk around all day with these stories in my head. It's nice to be able to get them out of my head in an organized fashion. I hope that someone out there enjoys them, because I have enjoyed so many others'.
4 Amazon Gift Cards Each $25