This Review may contain MINOR SPOILERS. (Do not read if you have not read book 1, Pieces of Lies)
-mature content reader discretion is advised.
4 SOLID HEARTS out of 5
Genre: Contemporary Romance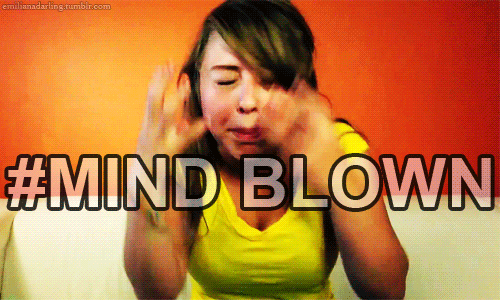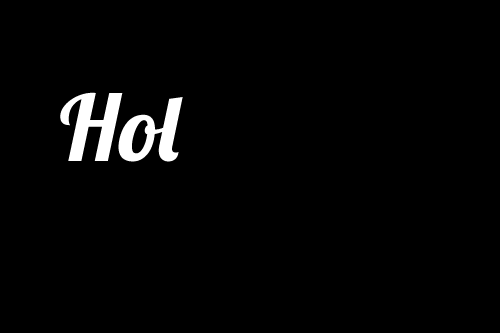 The last 10% left me freaking SPEECHLESS. When is the last time a book slap the shit out of you? That is EXACTLY what this book did to me. I love it when an author is not scared to take risks with their characters. Angela Richardson what did you do to me? I don't think I underestimated her as an author but she certainly surpassed my expectations with the second book in her Pieces of Lies series.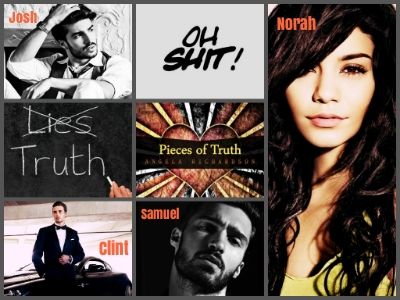 'What I seek now is the truth. I know that the truth doesn't always lead to love and that love doesn't always lead to the truth. I'd like to believe they walk hand in hand, but deep down, I know it simply isn't true. I must get answers because the darkness in me will never leave, it only sleeps dormant until it's woken again, and I know lies are its biggest alarm.'
-Norah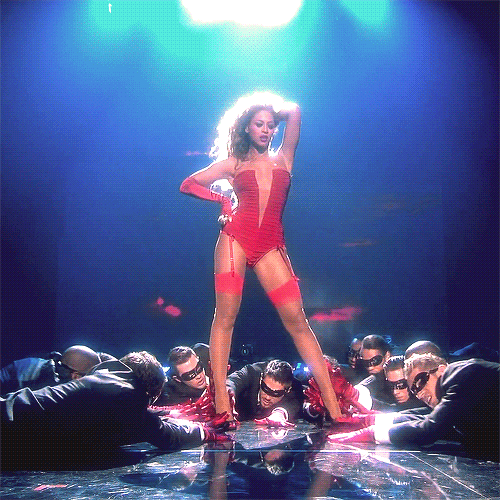 Norah is the mc for 98.999% of this book. We get small glimpses from another pov from someone special... *Grins*
When I think of Norah I see this
Men swarm to her like bees to honey.


She has three men who want her. THREE. But her heart belongs to one. What is not to love about Norah, she is strong willed, smart, loving, beautiful and once she is committed you have her heart fully but DO NOT LIE. Because if you lie and get caught you WILL lose her.
At the end of Pieces of Lies Norah learns that her boyfriend, Clint, is keeping something from her, a secret that is not revealed to her or the readers. When Pieces of Truth starts Norah and Clint are still in love and living in New York City. The fact that Clint harbors a secret still weighs heavy in the back of her mind. Never the less it's obvious the once philandering playboy has changed his ways and is committed to Norah but with secrets laying dormant doubt always seems to creep its way in.

Doubt leads her straight to her best friend Josh for help. Which is cool right? Wrong, there is just one small problem with that..

'As I looked into his eyes, trying to see into the depths of that darkness, it hit me. It was subtle, but it hit me. The rush of attraction. A heat from inside me suddenly appeared from nowhere. Damn. That's not good.' –Norah

See.
And it does not help that Josh returns the attraction tenfold. As Norah fights to put that aside she relies on Josh for help to find out once and for all what Clint has hidden from her. He agrees to help her and soon everything spirals out of control. A party themed as the game of TRUTH OR DARE brings out secrets. Leaving Norah to fight for control as her heart breaks and she scrambles to pick up the pieces.

Ultimate betrayals occur...

Enemies become Allies...

And New Enemies show their faces...

But you must read closely as all of these Jaw Dropping Shockers unfold in the story with a plethora of twist and turns. Because I have no doubt that you will want to re-read some lines after being left SPEECHLESS.
Fave Lines said and unsaid

'I was enjoying this dangerous liaison, but I knew I couldn't let it persist much further. I had to get home, and I much preferred to keep the memory of our meeting as something sweet rather than sour.' –Norah

"Two households, both alike in dignity," Samuel quoted. "From forth the fatal loins of these two foes, a pair of star-crossed lovers take their life." –Samuel

It's just sexual tension. Hardcore, animalistic, lick his body all over, sexual tension. That's all it is. –Norah

'His reaction was enough to show he was lying. Lies. More fucking lies. Arrgghh!' –Norah

MY CASTING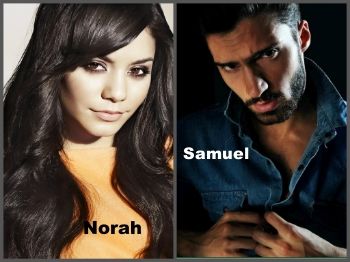 My thoughts
I LOVED IT! Norah....and paint...and sex O.M.G. NO WORDS. Readers FINALLY get to see Norah and Samuel first meeting play out and it was
G O O D!!!! I loved the writing it was fast paced and failed to drag. I thought the author's ability to leave me speechless was very well done. In fact she did such a good job I have no idea which guy I would like Norah to be with. Although she pics a guy at the end of this book I still feel like there may be some unfinished business with another guy. Regardless I loved her choice! I am anxious to get my hands on book 3 I need MORE Norah, MORE Clint, MORE Josh and MORE Samuel!! And I am curious to know if her final decision will stick. This series has easily become a favorite! I highly Recommend it!!!
My Ratings
Characters- lovable
Writing Style- Good with lots of twist
Plot/Storyline- Sexy, with a love square featuring 1 girl and 3 guys
Steam Factor- Medium/Moderately Steamy
Overall- I loved it!!! Check it out!!

Now go forth and read. Then come tell us about it!
*Copy kindly provided by the author in exchange for an honest review*