Release date: July 16, 2013
Age Group: Adult
Chloe Carlyle has always longed for the perfect family.
Growing up with an alcoholic single mother, she has seen her share of heartbreak and disappointment, and is striving to build a new legacy for herself. After graduating from college, she takes a job working as a summer girl for the Reeds––a wealthy, accomplished family that personifies her American dream. Her summer takes an unexpected turn when the Reeds' eldest son Tyler, the star quarterback for Notre Dame, shows up and turns her life upside down.
An ambitious young woman with a wry sense of humor, Chloe never imagined herself as the type to succumb to the looks and charms of the hometown hero, but she falls hard for Tyler, and is devastated when they part ways at the end of the summer. As she heads off to law school,
Chloe tries to convince herself this was just a fling, but she can't quite get over him. It's not until Tyler contacts her out of the blue late one winter night that everything changes.
After doing everything in her power to build the perfect life, Chloe soon learns that there are things beyond her control. She must draw on inner reserves of strength as her life takes unpredictable—and sometimes heartbreaking—twists and turns, and she finds herself faced with decisions she never thought she'd have to make. Poignant, heartfelt, and emotional, Finding Bliss is a reminder that you don't have to live a fairytale life in order to have a happy ending.
SPOILER FREE REVIEW -mature content reader discretion is advised.
4 HEARTS out of 5
Genre: Contemporary Romance

NOTE: This review contains a mild spoiler that touches on one of the sub-plots, I only touch the surface, it will in no way hinder your reading experience.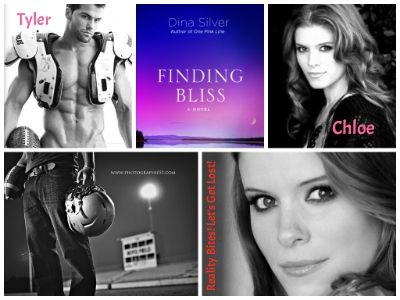 After finishing this book all I could say was "WHOA" Then I admittedly in boxed Dina to tell her all my feels. And mainly how much I loved it!
Please excuse me while I tip toe around this plot in avoidance of spoilers.
Please excuse me while I tip toe around this plot in avoidance of spoilers.
Finding Bliss is a spin off from Silver's One Pink Line. Have you read that? If not, READ IT, such a goodread! In Finding Bliss we meet a young woman named Chloe and we follow her journey from young adult in to womanhood. As she falls in love and endures all that life throws her way.
When the book starts Chloe is preparing to go away with the Reed family to their cabin on the lake for a summer job. She is the nanny to the younger two of the Reed's three children. The eldest is Notre Dame football quarterback star Tyler Reed. Chloe has only seen Tyler in family photos, never in person. However that is all about to change this summer.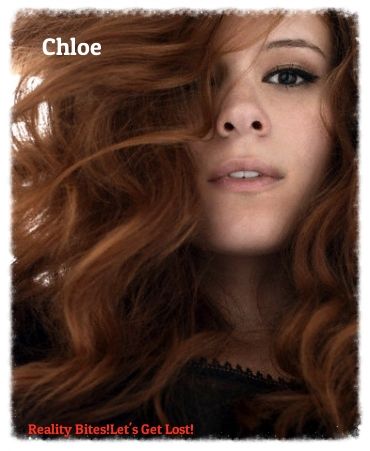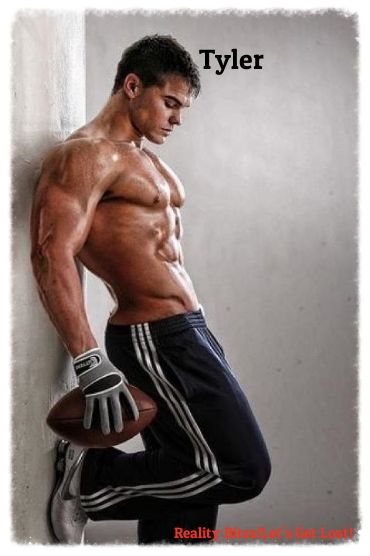 And this is why I love thee Ms. Dina Silver
This is not a romance. It is so so SO much more. You want to talk about keeping it real because that is exactly what she did.
Nothing comes easy to Chloe in life, if she wants something she has to work to get it. She's had to take on an adult role since she was a child. Having a mother that suffers from alcoholism caused her to grow up fast. The summer she meets Tyler the attraction between the two is strong. Pretty much lust at first sight. They of course "hookup" and then Chloe find's out a few not so cool things about Tyler. She writes him off as a summer fling yet he still pursues her. Because like most guys he wants to have his cake…the pie and every other dessert in reach of his hands.
Time passes and after a few back and forth attempts of "are we or aren't we going be together" a tragedy brings them closer.
In between all this we meet Cam he is a neighbor of Chloe's in her apartment building they attend school together and become study buddies which of course leads to a close friendship. Now I will not go in depth on this but I will say that Cam is the man, love love loves him! And I assure you, you fall for him too!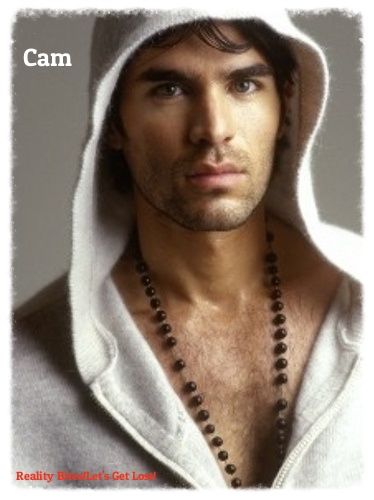 Love and Marriage.. Baby Carriage???
Now officially a couple Chloe and Tyler marry and everything is good… until it all falls apart. Chloe and Tyler face an issue that thousands maybe even millions of couples must endure. Infertility. And let me tell you reading through their struggles, hopes and disappointments was HEART-BREAK-ING
That ending... GAH! She definitely leaves room for a sequel and thank the heavens it does not end as a cliffhanger.

My Thoughts
Dina Silver has a style of writing that is very true to life,and authentic. In other words you will not meet your ideal male or female heroes. Nor are they outrageously flawed. You will however see them as someone you might know. A friend, a roommate, a sister, a brother a cousin.
The Characters
I must admit I am not a fan of Tyler he is not how I prefer my hero's to be. Nope, instead of being the jerk of my dreams at times he was just a jerk. And at other times I also found him to be a little bit of a coward, especially when it came to his dad.
Chloe on the hand was strong willed and determined. If she knew what she wanted she went after it with everything she had and it's crazy because this is a trait Tyler lacked. And just like the readers come to notice it so does Chloe.

Overall Silver tells a solid story on the trials of life and how fairy tales are just that, fairy tales, because you don't always end up where you expected to be.

SPECIAL THANKS: To author Dina Silver, for thinking of me and sending me her latest novel!

My Ratings
Characters- Lovable and easy to relate to
Writing Style- Strong
Plot/Storyline- True to life coming in to womanhood experiencing love, lost and everything life is about
Steam Factor- Low/On a light simmer
Overall- I loved it! Dina Silver is an auto buy author! READ IT!

Now go forth and read. Then come tell us about it!
*Copy kindly provided by the author for an honest review*
Struggle - This book deals with both mental and physical struggles. Mental illness, infertility, infidelity, and alcoholism to name a few.
Journey - Finding Bliss is about a journey. One where you have to achieve the things that you think will make you happy, before you discover the ones that will ultimately fulfill you.
Maturity - Chloe is in her early twenties when the book begins, and as the years pass, you get to experience how her life changes for the better as she matures.
Love - At it's core, Finding Bliss is a story about love on many levels. Romantic, familial, and friendship.
Real - There is an emphasis on reality in Finding Bliss, and I think readers will be pleasantly surprised with the authenticity of these characters.
Amazon:
A graduate of Purdue University, Dina Silver has spent the past fifteen years feeding her red wine habit by working as a copywriter in the advertising industry. In addition to writing ad copy, she formed Dinas Ideas (
dinasideas.com
), a greeting card company, in 2003. Dina serves as the sole writer and designer for the business and has penned over 300 greeting cards since its inception.
Author Social Media Links:
1 Kindle Paperwhite
1 FINDING BLISS ebook
Disclosure:
No purchase necessary. Must be 13 years of age and older to enter unless stated 18 + years of age. Must reside in countries able to receive eBooks via email. The retail value of the items is $131.57 USD. The number of eligible entries received determines the odds of winning. Winners will be selected after July 31, 2013 randomly by Rafflecopter. Entries will be reviewed for accuracy. Participating blogs and AToMR Tours are not liable for purchasing, shipping or emailing the items, winner not receiving the items, or lost items shipped/emailed. This sweepstakes is sponsored by the author and items will be provided via email or shipped by the author. If the items are not claimed via email within 24 hours of receiving notification the item will be forfeited with no winner or an alternate winner may be selected at AToMR Tours discretion with email verification by July 31, 2013. Any taxes associated will be paid by the author unless otherwise stated. AToMR Tours has the right to obtain and publicize the winners name and likeness. Void where prohibited by law.
Finding Bliss July 22-27
Monday July 22
Tuesday July 23
Wednesday July 24
Thursday July 25
Friday July 26
Saturday July 27