SPOILER FREE REVIEW -mature content reader discretion is advised.
3.5 HEARTS out of 5
Genre: Romantic Suspense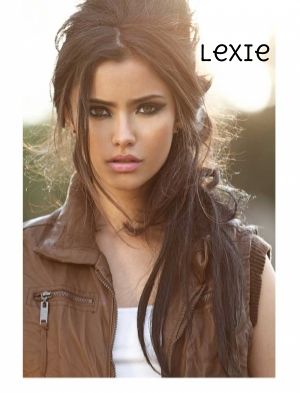 Lexie and her young son Finn have been on the run from her abusive ex with the support of her best friend Mollie. Moving from place to place has not been easy for the trio. Their new destination in the small town of Camden seems to be the perfect place to settle in.

Lexie soon finds a job at a local bar(Fishers). Even though Lex knows to have her guard up at all times from being on the run; she is in complete shock when she is attacked after work one night and almost raped. She is save by Lukas Gunn a local cop who just so happens to also be her neighbor. Her HOT AS ALL HELL neighbor! *wiggles eyebrows*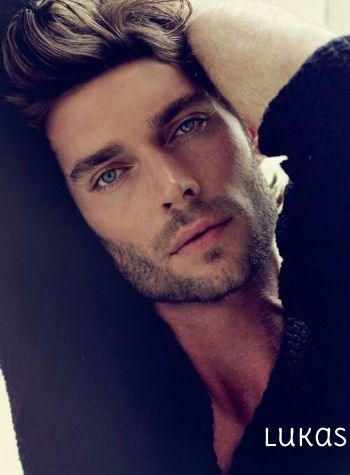 Lukas immediately takes charge he tells Lexie that he will be taking her to and from work until this rapist is caught. Lexie concedes to his wishes which are more like demands. Lukas wants Lexie and he does not hide it. Survival is her goal. Day to day survival, she is on the run from her abusive ex/baby father. Lexie has no time for
love
.
Hmmmm, but she is definitely being tempted by her sexy neighbor and it does not go unnoticed by Mollie!
"Hey, I've seen the look you give Lukas, and honey, you totally eye fuck him whenever he's around and believe me, he fucks back and he fucks back hard."
~Mollie
Lukas is does not take no for an answer. He slowly worms his way in to her good graces and things heat up pretty quickly between the two.
"Fuck me Lukas,"
~Lexie
REAL H O T!
He knows that Lex is hiding something.. Something that she can't face alone. So when she pushes him away he comes right back like a boomerang.
Thoughts
Truthfully Lexie did a number on me, she had me infuriatingly mad for the majority of the book. I'm talking throw your Kindle across the room mad. She is not how I prefer my heroines to be… Annnd lets jut leave it at that. I think Emma Grayson has some Kristen Ashley inspired aspects in her characters. Lukas had a TOTAL Kristen Ashley vibe especially in his speech. He saw her, he wanted her, he claimed her and then he owned her.
"MINE"
Total KA alpha male style.
This book is a 3.5 so close to 4 STARS for me! The plot was a bit predictable but surprisingly I look forward to the next book. Kane Archer… Oh, he has my
UNDIVIDED ATTENTION.
Dear readers,
One thing really bothered me. I did not
fully
understand why Lexie's parents were not around. That story line seemed a little weak for me personally. I also thought a plot line was left WIDE open. Which could have been purposely done this is a series after all.
I fought myself on how to rate this book.. I think this author has potential and I do want to continue with the series. This may surprise many who followed my updates for this on Goodreads. At around 54% I thought I would rate it at 2 stars. Then at around 78% I almost declared it a DNF. I put the book down at 80% And picked it up 2 nights later with a clear head. Once I hit 100% I decided to go with 3.5 almost 4 stars.
My Ratings
Characters- Witty and Sexy although Lexie drove me C R A Z Y
Writing Style- Fair
Plot/Storyline- At times intense and a little predictable
Steam Factor- High/Pretty damn steamy
Overall- I thought it was an okay read, it wasn't bad I just did not
love
it.

Now go forth and read. Then come tell us about it!
*Copy kindly provided by the author for an honest review*
Prologue
Meeting him changed my life. I never thought I'd meet someone who'd finally complete me like he did. Someone who finally made me feel whole and

loved

as much as he did. There's always been a void in my heart, a void I thought I'd never have. I was in

love

, deeply in

love

, the kind of

love

that only comes around once in a life time, the kind you don't want to live without and he didn't even know how I felt. I'd waited too long and I didn't know if I'd ever get to tell him.
The thought of him fizzled from my mind as my body shook from the cold under the thin sheet of a blanket that was wrapped around me. I was in shock, I could tell. I knew the signs. I winced as I moved; shooting pain licked my body in every direction. I knew a couple of my ribs along with my wrist were broken, and possibly something on my face, as pain swept over it and into my head. I raised my free arm up slowly, painfully, feeling my damp face as my hand found its way to the laceration on the side of my head, the source of only some of the pain. Unable to hold my arm up for much longer, it fell to the side throbbing and dangling off the edge of the bed. My body, it was beaten and bruised possibly more than ever before and I could feel myself slipping away, wanting nothing but to close my eyes and sleep, but it was the last thing I'd allow myself to do.
My mind was disoriented; I had no idea what day it was or how long I had been locked in this cold, dark place. Time was frozen, becoming nonexistent, and I was sure the days were just bleeding together. I thought about Finn and Mollie, hoping and praying they were safe because I didn't know if I was going to see them again. The thought of that was unbearable. My eyes watered, nose burned and I felt like I couldn't breathe.
Pull it together.
Think.
I didn't know where I was, why I was even here or what caused him to do what he did to me. I felt like my life, my being, was being sucked right out of me. The abuse had taken its toll on my body and I had no fight left in me. All hope that I had earlier was beginning to fade away.
The door creaking open brought me back from my thoughts, my eyes snapped closed at the light that followed him in. I wanted to pull my blanket up to hide myself and hope it would make me disappear but I couldn't and there was no point in trying. Looking at him you wouldn't think any kind of malicious evil would consume him, but it did. It was written all over his face, in the grin he wore and the burning in his cold, dead blue eyes. A shiver ran through me as I thought of his eyes looking back at me, blank, filled with nothing but coldness and the brightness of those eyes forever gone. I'd never seen a pair of eyes so cold, or so hollow and dark, not even the pair I looked into years before compared to what I was seeing now.
He walked over to the side of the bed, no words said. His rough cold hands roamed over my hair down the side of my face and my body stilled as I wished him away. My eyes snapped shut not knowing what was about to come.
His hand slipped under the covers, gliding over my naked arm, stopping above my elbow, lingering there a moment before moving away and then my cuffed hand was free. His hand went back, gripping my arm tightly as he pulled me to a sitting position. Pain radiated through me as I let out a whimper. He pulled me to my frozen feet, my knees shook, feeling like they were going to give out, unable to support me. I felt myself sway to the side but his grip held me upright, tightly; his fingers dug into my arm, pinching my skin.
What's one more bruise?
He started to pull me towards the open door, my eyes squinting, trying to adjust to the light. I didn't know where we were going and I was sure it wasn't going to be good and for the first time I was wishing to stay in the hole. I didn't have any strength to fight him so I let him pull me, taking me wherever he was going.
Maybe I had it all wrong. Maybe it was meant to end here and meeting him, falling in

love

, having this emptiness I carried around finally filled, maybe it was only supposed to be... temporary.
Life had a way of playing cruel tricks on you.
This I knew.
Boy did I know.
I no longer saw the future with him as bright, happy and full of

love

; it was suddenly now empty, numb and full of complete and utter darkness.
a Rafflecopter giveaway