SPOILER FREE REVIEW -mature content reader discretion is advised.
4 HEARTS out of 5
Genre: Urban Romance


"When I'm with you, I'm with you. And what happens when I'm not with you doesn't matter."
That was their deal. And it worked. At first.
"But you're right; a lot of rap isn't poetic, but it isn't supposed to be. Some of us aren't poets; we're the town criers, putting out the word on what's going on in the streets." He emptied his glass of the last of his beer.
"Don't be so skeptical, Riley. You might be surprised."
"Which are you?" she asked.
"Which . . ?"
"Are you a poet or a town crier?"
"You'll just have to listen to my music and find out."
"I have listened to your music."
"No," he corrected her. "You said you'd heard it. That's not the same as listening."
Twenty five year old independent Riley Terry is a writer for
"Power To The People"
a paper that prides itself on being the voice for African American community. After seeing a Newsweek article written about a prominent well know rapper/hip- hop star her editor and chief, Greg, assigns her a new assignment. He is aware that rapper K-Smooth aka Shawn will be making an appearance at a club tonight and he has chosen Riley to interview him. Of course she does not want the job. This would be taking her out of her writing comfort zone and practically in to unknown territory. Riley mainly wrote on Political topics so this was waaay off the beaten path. For one, she is not a fan of rap and for two, she is not a fan of rap. *Grins* Of course she has no clue that she is about to meet her future husband.
'The scene at the nightclub made it clear that the fundamentals were the same. Parties, women. The usual crap.'
Riley not only scores her interview with Shawn as he prefers her to call him; she also scores a
HOT
and
SWEATY
one nightstand. But when Riley walks away easily and leaves Shawn wanting more he finally gets to see what its like when the tables are turned. He usually has to kick the groupies out after sex but not Riley. This chick left on her own. And without even looking back…
Weeks go by before Shawn makes the first move, he calls Riley wanting to see her. This becomes the routine even though he knows Riley has a man Shawn can't help himself. He has to have her any way he could get her. He knew she was out of his league.
'She was from the other Black America; the one he had glimpsed when he was growing up in DC but had never been a part of. The one that was populated by what seemed like mythical creatures straight out of the Cosby Show.'
Shawn can't wrap his mind around Riley nor her motivation for continuing to see him. She has a very care free I can take you or leave you type attitude. Yet he himself can't seem to get enough of her. Her being in a relationship starts to eat away at him.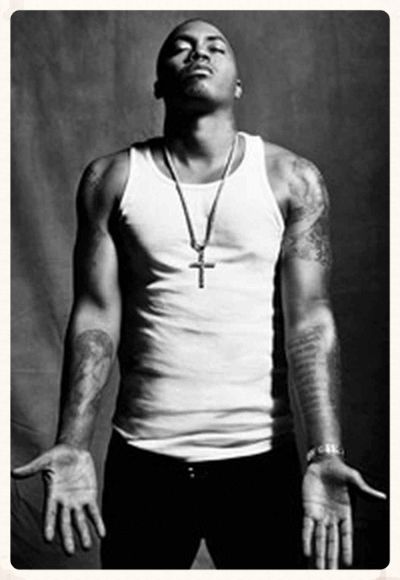 "I might as well be some guy climbing out of your window late at night. What we do is no different from that."
"And that bothers you all of a sudden?" she demanded.
"What bothers me is that every dude in here has as much right to step to you as I do. No matter how many times we've been together, that never changes. You're with somebody else."
After months of seeing one another he decides to put it all on the line. He buys a ring and asks her to marry him. She accepts. But these two soon learn that nothing is easy about married life.
"In both instances, it requires trust. I have to trust that those 'random chicks' don't interest you, and you have to trust that . . ." she looked him directly at him, "I do not, could not, want anyone but you, Shawn Gardner." Their eyes locked and Shawn's irritation turned to mist. Damn. When she said shit like that, looking at him the way she was, it was game-fucking-over.
This relationship did not exactly start in honesty. Nothing is honest about seeing another man's woman; or a woman sneaking around on her man.
Shawn chose marriage because he loved Riley and wanted her to be his and his alone.
Riley loves Shawn and is willing to do whatever it takes to make him happy as long as she does not loose herself in the process.
One mistake can cost Shawn everything.
EVERYTHING
…
Thoughts
I loved it!!!! I love these characters! I think it's crazy how Shawn never thought through being married. Yes, Riley would be his and off limits. But he never considered his self off limits. Um, come again? Who does that?.. Typical male and their damn egos. Overall I loved Shawn, he loved Riley
FIERCELY
. He was a total alpha male and would
whoop dat ass
if you so much as looked like you wanted his wife. Riley was passionate I love how she carried her sexiness yet knew not of it's effect on men.
THAT WAS H O T!!!!
I also loved her mother, Lorna. Funny how her mother was a feminist well not just a feminist an extreme feminist. Lorna was feisty he gave great advice. I loved her honesty and eventual acceptance of Shawn she became a protective mother bear to him just like she is with Riley. That's LOVE.
I definitely will be reading book two in the series. I am very curious about Tracy and Brendan's relationship and I can't wait to see what goes down between them. Tracy gave it to Riley straight so I'm interested to see if she can take just as much as she gave. AWESOME book Nia Forrester! You have a new fan!!!!
My Ratings
Characters- Lovable and Cocky
Writing Style- Strong
Plot/Storyline- Slowly pulls you in, will have emotionally tangled
Steam Factor- Medium/Moderately Steamy
Overall- I loved it!!!!
Now go forth and read. Then come tell us about it!