SPOILER FREE REVIEW -mature content reader discretion is advised.
4 HEARTS out of 5
Genre: Contemporary Romance -Erotica
Seriously people this book should come with a water spritzing fan. Because you
WILL
need one while reading this.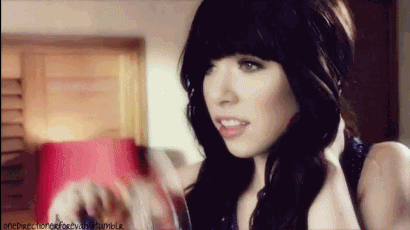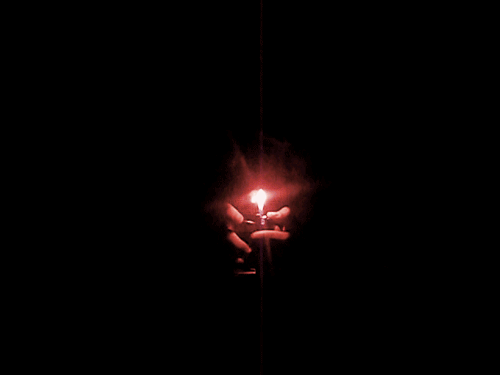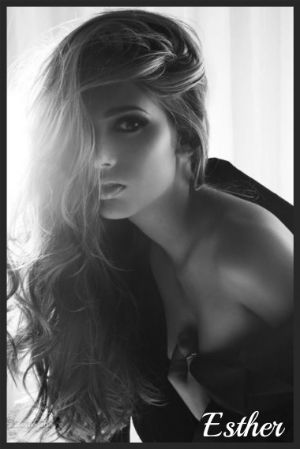 While shopping in the supermarket with her young son, Esther locks eyes with a man from her past that she knows very
very
well. He's also the father of her 2 yr. old son although he doesn't know that. Yet. Then the earth begins to shake beneath her feet. Literally.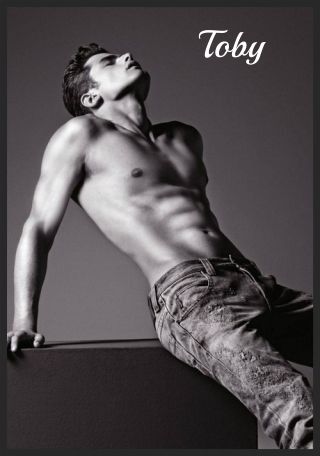 In line at the market sensual memories begin to flash through Toby's mind after spotting a woman he had a fling with a couple years back in Fiji while on holiday. When the earthquake starts he notices that she is struggling to get her son out of a shopping cart safety belt. After he rips the strap apart they duck for cover.
Once out of the ruble of the market they see the utter devastation left behind. Toby is reluctant to leave Esther but compelled to help others who may be trapped. He tells her he is going to start to look for people and asks..
"
How will I find you again?"
"I'll find you,"
she said. She must have seen the wariness in his face, because her expression softened.
"I promise."
His gaze fell to Charlie.
"Is… is he mine?"
She swallowed. Then she gave a small nod.
After seeing Toby and admitting that her son Charlie is his she is hit with a barrage of emotions. Her parents are both gone. Charlie is the only one she has. Esther has always been fiercely independent. Depending on no one but herself to get by. But now that Toby knows about Charlie, what will happen? Does he want to step up and be a dad?
Esther keeps her word, she finds Toby and they walk to her place to find it destroyed. Toby offers her and his son, Charlie, a place to stay and she accepts. Soon the magnetic charge these two have for one another fills the room with thick sexual tension. And that tension escalates when Esther finds the
Naughty Nights Game
in Toby's bedroom.
Naughty Nights is a card game that has it's players role play a sexual scene written on the card. Wanting more time with both Esther and Charlie. Toby invites Esther to fly back home with him where he will be attending a friends wedding. She agrees to her and Charlie staying with him for a week. Of course they also agree to play the Naughty Nights Game during that week as well. **wiggles eyebrows suggestively**
Role playing games of pleasure unleash feelings these two both held for each other but never made good on after Fiji.
How long can they continue to play this game thinking that at the end of the week they'll be able to walk away from each other? Again. And how long will Esther keep her secret concerning Charlie's birth from Toby?
If you are a smut lover I highly recommend this! Along with the smut we get a guy, Toby, who seems to never measure up.. Well, at least that is he never measures up as far as his friends and family is concerned. Those insecurities play a big role in his decision making and unfortunately he makes some bad ones.
Then there is Esther she is young and ambitious. After wanting more from Toby in Fiji she takes his non acceptance for a relationship as a slap in the face. It's hard for her to move past it... Eventually she does but not before admitting some things that she know will hurt him.
My Thoughts
The sex scenes in this book was scorching hot!!!
The writing
was good we get great character interaction, witty commentary, and lot's of sexy moments. I felt the sex did not overwhelm the story which I know can be a problem for some people, so no worries there.
Dear readers,
If you are looking for something sexy and lighthearted with some very steamy love scenes then this book is for you.
My Ratings
Characters- Lovable
Writing Style- Fun and Savory
Plot/Storyline- Fair
Steam Factor- High/Very Steamy
Overall- I liked it!!! Check it out!!
Now go forth and read. Then come tell us about it!
**Copy provided by the Author in exchange for an honest review**
Amazon Barnes & Noble
a Rafflecopter giveaway
3/26/13
Guilty Pleasures
Reading, Eating & Dreaming
Smardy Pants Book Blog
Scorching Book Reviews
3/27/13
herding cats & burning soup
Hesperia Loves Books
A Little Fiction of Every Flavour
Under the Covers Book Blog
3/28/13
Blackraven's Erotic Cafe
Reality Bites! Let's Get Lost!!
Brunette Librarian
Melinda Dozier
3/29/13
Lori's Book Blog
Sugar and Spice Book Reviews
Queen of the Night Reviews
4/1/13
My Odd Little World
Scandalicious Book Reviews
My Life With Boys and Books
4/2/13
Shh Mom's Reading
Have Book Will Read
Sunset Reader Reviews
My Fiction Nook
4/3/13
My Life Beyond Labels
Harlie's Books
Way Too Hot Books
Jessy's Book Club
4/4/13
Cocktails and Books
Tattooed Book Review
StoreyBook Reviews
4/5/13
Read Your Writes Book Reviews
Bookworm Brandee
Simply Ali
4/6/13
Reviews By Molly
The Muse Unleashed
Feeling Fictional