SPOILER FREE REVIEW -mature content reader discretion is advised.
3.5 STARS out of 5
Genre: Contemporary Romance
'My mouth dropped and I almost toppled off my chair. Holy cow. Being rude was all it took to land a job with a big firm? And that's when I remembered that I had been doing more than talking. All heat drained from my cheeks. I had banged Mystery Guy, who in turn persuaded his boss to hire me. I could only imagine his arguments.'
Could you imagine getting a new job with a top realtor firm only to discover that your new boss is the same guy you've recently had a drunken one night stand with? Hmph, well, that is EXACTLY what happens to Brooke Stewart. Her new boss Jett Mayfield is mega rich and heart stopping, panty dropping sexy. And she's had him... To bad she was to drunk to even remember.
But I'll tell you what she does remember *grins* she definitely remembers waking up to him
butt ass naked
. Oh, and she also remembers the huge boner he had before she practically threw him out of her apartment in shame of her actions.
Newly Hired...
"Wait, did you say I'm going to Italy?" ~Brooke
Brooke's first assignment has her jet setting off to Italy for a two week stay. Italy is where she will be linking up with her new boss to finalize a real estate deal. Soon after arriving she discovers her new boss is none other then the one night stand hottie.
'Jett hired me because he wanted me. It was lust at first sight.' ~Brooke
The sexual tension permeates the air like a thick cloak between Jett and Brooke. This causes Jett to be straight up with Brooke; he basically tells her they should explore their attraction.
"Since we're adults and this goes way beyond the usual sexual attraction, it's about time we gave each other what we so desperately crave." ~Jett
"I hired you for your attitude, and so far I'm pretty happy with my decision. But I'm not sure I can work with you until I've fucked this attraction out of my system." ~Jett
He proposes 2 months of
hot-sweaty-feel-it-from-your-head-to-your-toes S E X!
Brooke agrees so he set's up a CSACA-CONSENSUAL SEXUAL ACTS AND CONFIDENTIALITY AGREEMENT
The next day he gives her paperwork and they are off to explore the property that Jett seeks to acquire. Which coincidentally is right next to the property Jett owns in Italy.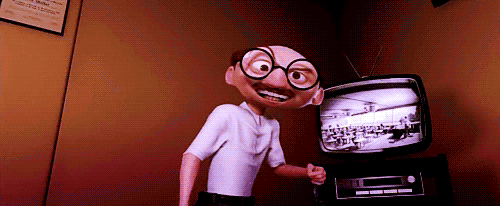 Jett catches Brooke up on the assignment and tells her that he expects to find a way to close this deal. He's also with holding information... She focuses on the paperwork trying to find a needle in a hay stack.
'My intuition told me there was more to this estate than Jett let on. How was I supposed to find a loophole with more mystery than an Agatha Christie murder mystery, particularly when the information he gave me barely scratched the surface?' ~Brooke
While things heat up in the bedroom. Outside of it Jett runs on both hot and cold at interchangeable moments. I swear the guy was all over her one minute and then completely standoffish the next. Brooke is not really worried about since the arrangement is temporary anyway. She has no intentions of letting down her guard but eventually that is exactly what she does... They both do. Jett and Brooke both share personal things with each other that neither expected to share.
Suddenly he wants more...
He wants Brooke to be his...
"Yes, Brooke. I do. I want to see where this is heading." ~Jett
When they arrive back in the states they are officially a couple. Brooke is a little reluctant to tell her best-friend and roommate Sylvie. Mainly because she just experienced a break up. But Brooke can't contain it. Plus it only takes one look at her for Sylvie to figure out what went down on her trip.
After what she just went through Sylvie is a skeptic when it comes to love. And with good reason too. 2 days,
2 DAMN DAYS
after returning home Brooke finds out exactly what Jett has been hiding. And she is flaming MAD.
Fave lines
"You were made for me, Brooke. I can't get enough of you."
"This is where you belong, sweaty and panting in my arms."
"Now, bend over." He pushed me forward, bending me over his desk. His rough tone left me in both fear and anticipation, eager to find out what he'd do next.

My Thoughts
For all those wondering, yes, this ended with a cliffhanger. I definitely enjoyed this read, the twist came out of nowhere and was not what I was expecting. I am very interested to see where the story goes and the path the author will choose to take us there. On a sidenote: I think Sylvie and Brooke need to lay off the alcohol. These chicks went out and got sloppy drunk a bit to much for me. Besides that I enjoyed their friendship. At one point I did become frustrated with Brooke because she seemed to be in denial a little bit at the end. Thing's lined up to perfectly and she really needed to face the facts. She had me scared for a second I wanted to yell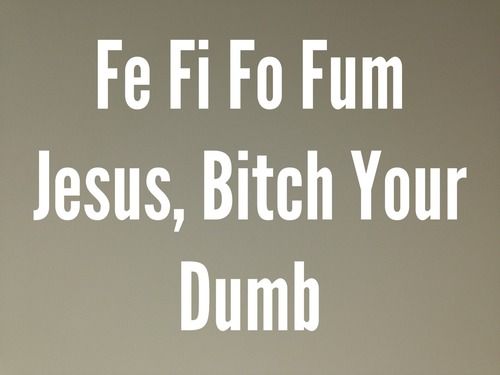 Do I think Jett loves Brooke? Yes, I do believe Jett has feelings for her but the way he went about doing things was really messed up.
I thought
the writing
was fair. This is a debut for J.C. Reed and I believe she did a pretty good job. I look forward to reading more of her work!
My Ratings
Characters- Lovable
Writing Style- Fair
Plot/Storyline- Fun and Sexy with a touch of Deception
Steam Factor- High/Steamy
Overall- I liked it! Check it out!
Now go forth and read. Then come tell us about it!

*Copy kindly provided by author in exchange for an honest review*