Review
Twenty -five year old Coraline Renfro is in mourning. She and her long time boyfriend, Blake Parrish, have broken up and Cora hasn't been dealing with it well. She's shut herself off from the world around her, and buried herself in her work. Tired of being alone, Cora accepts a date from a colleague, and slowly begins to move on. When Blake comes calling again, will Cora take him back or will she show him how it feels to have a door slammed in his face and his hopes and dreams of a future with her dashed?
**ARC provided for an honest review**
This is a novella, therefore VERY short. So, that be said, my review is going to be a quick one, as there is not much I can say without giving it all

away

.
I have to be honest, I am not a huge fan of short stories. They work if attached to a series but when it is a stand alone like this, not so much. I like being able to establish some sort of connection to the characters. That is just not possible in this book.
I know Cora and Blake broke up and that is about it. I don't get a glimpse into their relationship. I don't know if things were good or was this something she should have seen coming. And when he comes back, it is only for a brief moment where once again we get no explanations as to why things ended.
We barely get a look into her new relationship. The timeline jumps from their first date to two months later.
If you are a fan of novellas, then I highly recommend this book. Even though it did not work for me, the writing is great and this author has great potential. I would definitely read A full length novel from her!
Adriane is a mother and a writer who resides in Southeast Virginia. She enjoys music, writing, and snuggling up with a good book. Walking Away is her first self published work, and she is also working on writing her first full length novel. if you can't find her playing around on Facebook (which is unlikely), you can certainly find her at either her son's school or one of his Tae Kwon Do lessons.
Please visit her blog https://adrianeboyd.blogspot.com
follow her of Twitter and 'like' her Facebook page. https://www.facebook.com/AdrianeB0622 https://twitter.com/AdrianeB09
http://www.goodreads.com/author/show/6587437.Adriane_Boyd
adriane.boyd22@gmail.com
Buy links Amazon
Barnes and Noble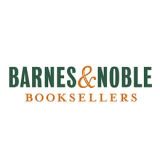 Grand Prize e-copies of the book, a signed postcard, and a signed magnet
Tour Schedule
February 18th- Madison Says, My Secret Romance
February 19th- Talk Supe, Let's Get Lost! Reality Bites
February 20th- Sugar and Spice Book Reviews, Lila Felix
February 21st- Book Lovin' Mama's, Lori's Book Blog, Three Chicks and Their Books
February 22nd- Book Crush, Word
February 25th- The Indie Bookshelf
February 26th- Kindlehooked
February 27th- Holly Loves Indie
February 28th- Brandee's Book Endings