SPOILER FREE REVIEW -mature content reader discretion is advised.
4 STARS out of 5
Genre: Contemporary Romance
"I am broken and damaged in all kind of ways. I'm not perfect, and I feel like you see me as a perfect when I'm not, far from it." ~Norah
Needing to escape New York and the pain from her past. Norah Ross decides to move and finish her last semester at McLaren University in Morewell. Now reunited with her best friend Josh who attends the same school. Josh wants in to the "Lappell" a secret society with "prestige."
And he is now in the process of making that happen.
Things start to slowly move from the friend to.. more then friends zone.

'This was it, our first kiss, the moment had arrived. I watched as his lips moved towards my lips, and I began to close my eyes as we were about to take the next step, crossing the line over from friendship to something more. So much more. I was ready and I wanted it. My heart was bracing for an explosion of fireworks that I believed were imminent when…'
~Norah
However one night at a party changes that. In fact Norah has no idea what or who awaits her. At this "exclusive Lappell" party Norah meets Clint Weston.

"You don't have to do anything you don't want to do, OK Norah,"
Josh whispered into my ear...

'...and suddenly alarm bells went off in my head. I opened my mouth, ready to fire a million questions at him about what he meant by that comment, when a very tall, handsome blond guy in an impeccably fitted tuxedo stepped in front of us, stopping us in our tracks. My heart fluttered for a brief moment at the sight of his gorgeous appearance. Holy fuck!'
Mr. Gorgeous then introduces himself..

"Clint Weston. This is my house. I'm also Josh's group leader."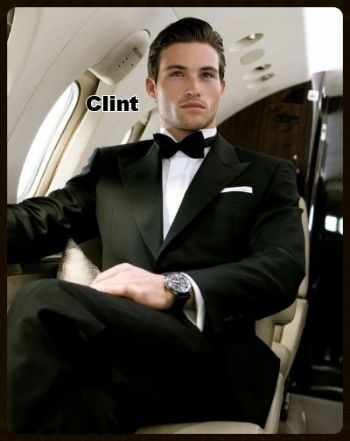 Clint is tall, blonde, rich and gorgeous. The attraction is so palpable they can feel it in the air. So when Clint tries to get her to not only leave the party early but to leave solo minus Josh. It sends Norah on high alert.
She goes looking for Josh and what she discovers leaves her
UTTERLY SPEECHLESS
It does not take long before Clint asks Norah out. Once they begin to date she quickly realizes that Clint is more so living the life set before him. Opposed to living the life he would have chosen for himself. When the Lappell take an interest in Norah she becomes very vocal about the fact that she does not return that interest. This causes a small rift between her and Clint.

Lies, deceit and old skeletons from the past begin to put Norah in a dangerous position.
Norah has secrets and she begins to wonder if she can trust Clint with them.
Would he still love her after she tells him the truth?

"Nothing you can say will change how I feel about you.."
~Clint
And that may be true. The problem is Clint has secrets too and when they come to light Norah faces the betrayal head on. Josh, her ever present back bone takes the opportunity to let her know that he will always be there for her. Making it crystal clear that he loves and still wants her.
Suddenly everything becomes eclipsed by a face from her past. Samuel. A face she thought she would never see again.

My Thoughts
I really enjoyed this book. I loved Norah. I loved her style she was fashionable, artistic, intelligent and knew how to use a gun. She adapted to her surroundings easily and was never afraid to say what was on her mind. Needless to say she was my kind of girl.
I thought
the writing
was good as well. The book kept a good pace and held a mystery within the story lines up to the last page. Also lot's of twist and turns. Some I saw coming and some I did not.
Dear Readers
I gave this book 4 stars because it constantly kept me guessing. You start the book thinking it's going in one direction up until the rode splits. Then you find yourself going in multiple directions. It also included a very HOT sex scene involving a naked Norah, a naked Clint, paint and a canvas.
My Ratings
Characters- lovable
Writing Style- Good
Plot/Storyline- Sexy, with a love square featuring 1 girl and 3 guys
Steam Factor- Medium/Moderately Steamy
Overall- I enjoyed it!!! Check it out!!

Now go forth and read. Then come tell us about it!

**Review copy provided by author for an honest review**