5 Hearts (For pure comedy and very relatable story)

Summary:
Drew and Jenny have spent years being the envy of their friends with their out of control sex lives - well, not really. Mostly it makes their friends want to throw up in their mouths a little.

With two little kids and two busy lives, for the first time, Drew and Jenny aren't on the same page in the bedroom. Drew will stop at nothing to get his previously amorous wife back in the sack, and Jenny will do anything for a full night of sleep.

Carter and Claire, and Jim and Liz are their usual (un)helpful selves and are full of advice for the discontented duo, wanting nothing more than to help restore order to the usually happy couple's lives.

In the third and final installment of the Chocolate Lovers Series, will Drew and Jenny find the spark that's been missing in their marriage, or will the trouble they're having cause a stickier situation than the time Jenny poured honey all over Drew and he fused himself to a tree?
My Thoughts: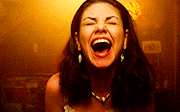 Tara did not fail with bringing comedy back! HOLY SH*T! I laughed and laughed to point of pissing my pants. This book should come with a warning----will cause hysterical laughter, please be prepared!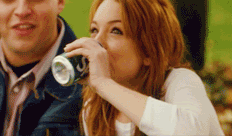 Drew and Jenny's story is fast forwarded 6 years from the last book (Futures and Frosting). A lot has happened during that time! Drew and Jenny have a serious problem….they need to bring sexy back! Their problem is totally relatable and I got where they were coming from. Mostly, I wanted to yell at them to freaking talk—but we wouldn't have a story if they did that right?? Jenny is still ditsy as ever. The words that come out of that women's mouth are freaking nuts! She's a few balloons shy of a bouquet!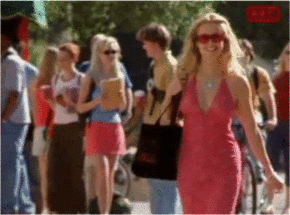 But…that being said…I loved her! I related to her on so many levels! Being a mom, having body issues and not wanting to have sex after having a kid. Very relatable and I got it completely.
Jenny's Screwed Up Words (yes I had to write them down.)
Testicle of himself -- Spectacle of himself
Speaking in thongs -- Speaking in tongue
Family Oriental -- Family Oriented
Baste in the glory -- Bask in the glory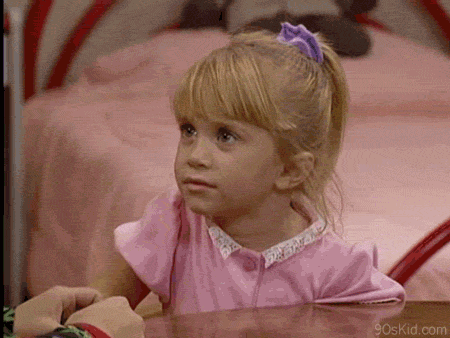 "Something stinks in suburbia and its not my balls."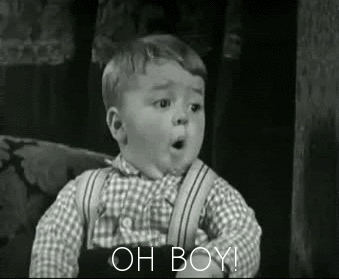 Drew not only likes to talk about them, but he is NUTS!!!!!! True he is extremely immature—True he always has sex on the brain—True he wears some kick a*s shirts that I'd never have the balls to wear in public----- But he loves his wife and family. He is loyal to his friends and an overall good guy. He may not ever know what the hell he is doing or saying, but the love for his wife is evident. I love all of Drew's lines. He had me rolling. One word—Tupperware.
We also get to find out about the whole crew—Carter, Claire, Liz and Jim. Oh and their heard of children! I loved their connection to one another and their easy banter! Especially the women!
"Shut the hell up crotch rot!"
"Oh you did NOT just call me crotch rot, you twat faced cum dumpster."
Feel the love! I do love how all six of them are there for each other no matter what. Even in uncomfortable situations…..
"Yes, and in just a few minutes, a d*ck will be able to find your vagina without needing night vision goggles and a weed whacker."
Yes that really happened.
What I missed was Gavin's smart mouth. He's now ten and we don't get to hear a whole lot from him.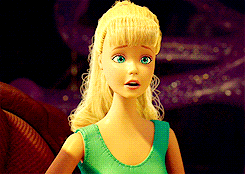 "Why are their Barbie heads hanging from our ceiling?" she asked as she climbs in bed next to me and rolls on her back. "Well, Gavin decided all the other Barbies needed a warning. He figured if they saw what happens to Barbies who disobey, they'd think twice about putting Ken in a frilly pink tutu and purple stilettos during a Barbie parade."
I loved the flashbacks of Jenny and Drew's relationship. As whacked out as they are, I felt a deeper connection to them by learning their crazies!
Overall, hilarious book that will have your stomach hurting and tears rolling down your face. I must say I don't know where Tara comes up with this stuff. I will never think of Tupperware, swings, races, skittles or honey the same way again. If you are looking to laugh, this is the book for you!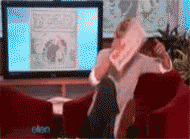 My Reviews for
____________________________
We asked.....Tara Answered!!!!!!!
Nothing!

I'm one of those weird people who need to have absolute silence when I'm trying to be creative.

Did I just make a Yoda quote?

"I need absolute silence."

Music gives me inspiration for future stories and I'll write a paragraph or 2 of an idea I got from a song and then come back to it at a later point, but I can't listen to anything when I actually sit down and start drafting up a book or writing chapters.

Otherwise it will be like, "Carter walked in the door and- oh look, a chicken!

What a pretty song.

I could write a story about this song where the guy and the girl are long lost- oooooh this is an even BETTER song!

There could be another story where a girl is dying and she…"

You get the point!

I have 7 manuscripts that I've started that have about a page or 2 written just because of a song I heard.

So, no music allowed in my writing cave!
Did your little guy really do all the things that inspired Gavin?
Yes.

Yes he did.

He's lucky he's still alive.

I really am amazed and quite proud of the way he can lob an insult at someone.

He's kind of a genius.

A mean, little asshole of a genius sometimes, but a genius none the less.
How do you balance all that is going on in your life?
Wait, was I supposed to do that?

Well shit!

Actually, I just quit my full-time job of 14 years so I can concentrate on writing more.

It quickly turned into a full-time job and something had to give.

I was working full time, coaching soccer, coaching cheerleading, on the PTA, running fundraisers, writing books, etc. etc.

I tried getting rid of the kids and husband but they kept coming back.

So the job had to go.

I've only been done with my job for a week and already I look around the house and I'm like "How the fuck did I manage this when I was working?"
What will your next series be?

When can we expect it?
The next series is a Navy SEAL romantic suspense.

The first book, A Beautiful Lie, will be out on January 3rd.

There's drama, sexual tension, sex, excitement, sex, hot Navy SEALS, sex.

Did I mention sex and sexual tension?

There will be a sneak peek of A Beautiful Lie at the end of Troubles and Treats
J
One thing crazy that you actually did from the book that you haven't told us about.
Oh lord…the pot cookie night in Futures and Frosting.

Totally true and I did it with my dad.

Sorry dad!

We got tattoos one night before Christmas and the woman gave us each a pot cookie.

I don't know why.

Maybe we looked tense?

Hungry?

Like Cheech and Chong?

Anyway, I shoveled the whole thing in my mouth as soon as we got in the car.

My dad ate his right when we got back to his house.

Both my brothers and their families were all there because we were going to decorate Christmas cookies.

I sat at the dining room table with a butter knife dripping with frosting in my hand moaning about how I wish it would just be over and my dad curled up in the fetal position in the living room and went to sleep.

It was awful.

Never eat pot cookies kids.

The tunnel vision will fuck you up.

So will eating boiling hot beef stew because you have the munchies and then wondering why you have 3rd degree burns on the inside of your mouth the next morning and your hand is covered in dried frosting.

My husband told me I kept yelling at people all night and telling them not to fight.

No one was fighting.

I think there might have been crack in my pot cookie.
Connect with Tara
_________________________
Tara is giving away a SIGNED PAPERBACK COPY OF
TROUBLES AND TREATS TO 1 LUCKY WINNER HERE!!!
(She is giving away one at each stop so check out all the other stops!!)
Fill out the Rafflecopter below for your chance to win!
a Rafflecopter giveaway
_____________________________
KEEP TOURING!!!

Where to buy these books!
Seduction And Snacks
Amazon
Barnes & Noble
Smashwords
Futures and Frosting
Amazon
Barnes & Noble
Smashwords
Troubles and Treats
Amazon
Barnes & Noble
Smashwords